Who says money can't buy you happiness? Money can buy you cake, and that's good enough for us. Let's take a look at five of the most expensive cakes ever bought and enjoyed by the rich and famous.
A cake to mend a broken heart
What better way to cheer yourself up after you've been dumped than splashing out £22,000 on a designer chocolate cake? That's exactly what Carl Weininger, a diamond mogul thought to himself as he ordered on his 60th birthday. Based on a Faberge Egg design, the cake boasted a range of bling bling ingredients including gold, caviar and a diamond.
Apparently it only took around 15 minutes to wolf down the cake. That's what we call comfort eating.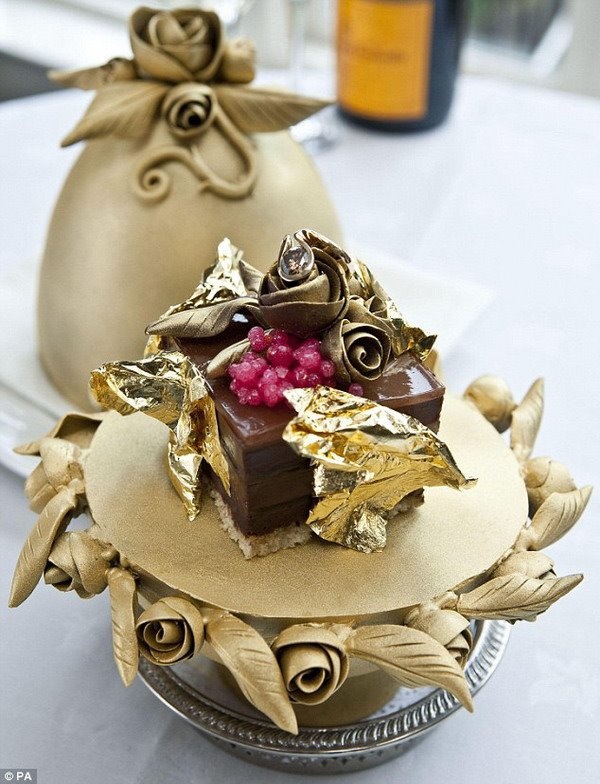 Kate's wedding day wonder
Royal wedding cakes have always come with an impressive price tag, but Kate and Will's has to take the biscuit… or should that be Victoria sponge? The exact cost of Kate and Will's cake remains undisclosed, however we're sure it cost a pretty penny! The masterpiece was put together by celebrity cake maker Fiona Cairns, and it took her five weeks to create. The finished product had 8 tiers, 17 individual fruit cakes and 900 sugar paste flower. Lucky it was so big – it served 650 hungry wedding guests.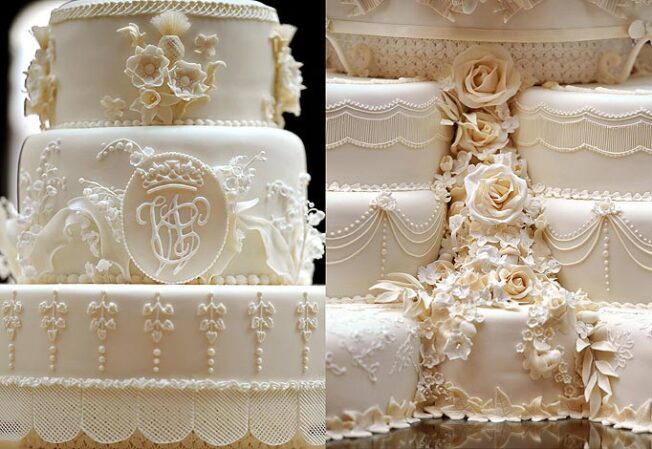 Shiver me timbers
Chef Dimuthu Kumarasinghe showed some real creative flair in 2012, by putting together a ten layered pirate ship cake to celebrate Sri Lanka's first ever five-star beach resort. But this wasn't just any pirate ship cake… it was encrusted with sapphires and featured a treasure chest of bounty, amounting to a cool £24 million price tag.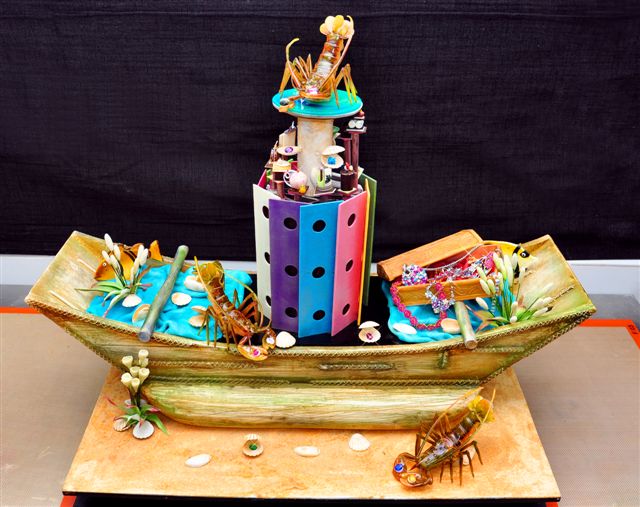 I do! I really, really do!
As if weddings weren't expensive enough, baker Tim Smith took things to a whole new level with his diamond encrusted wedding cake – worth a heart-fluttering £32.4 million. He created the towering six-tier centerpiece for the National Gay Wedding Show in Liverpool in 2013.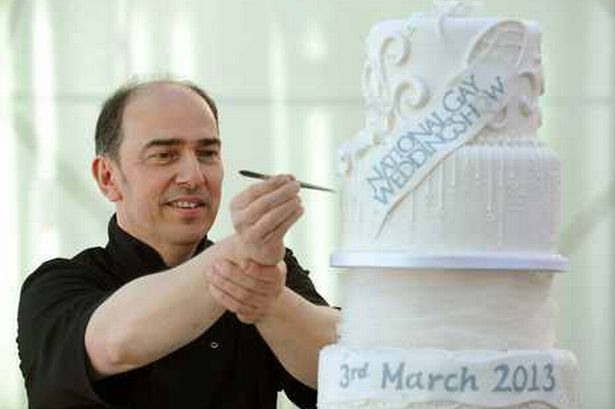 Strike a pose – the catwalk cake
Brace yourself – and don't eat any cake while you read this, because you might choke – the world's most expensive was valued at a whopping £48.5 million. The super-bling treat was created by fashion designer Debbie Wingham, and was commissioned by a family living in the United Arab Emirates for a joint birthday and engagement bash. The six-foot-long cake depicted a glamorous catwalk scene, complete with miniature supermodels and glittering with 4,000 real diamonds. Now that's what we call, head-turning design!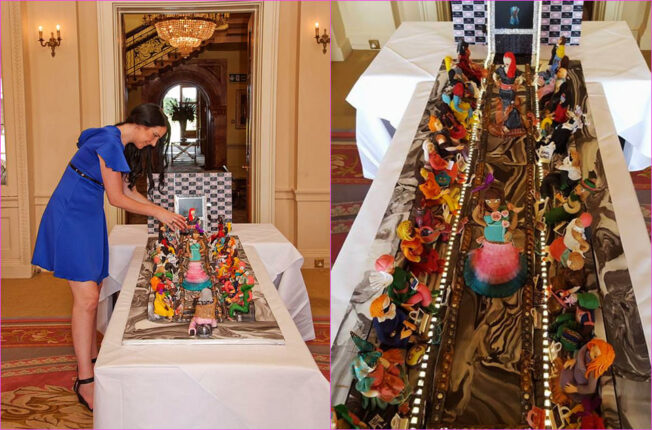 What's the most expensive cake you've ever made? Tell us in the comments below…
Sources
http://www.dailymail.co.uk/news/article-3226546/Don-t-choke-price-tag-Designer-creates-world-s-expensive-cake-wealthy-Arab-family-costing-50million-comes-complete-4-000-real-diamonds.html
http://www.itv.com/news/granada/story/2013-02-15/32-4m-wedding-cake-in-liverpool/
Kate Middleton & Prince William's Wedding Cake: 8 Tiers, 900 Sugar-Paste Flowers, Serves 650!
http://www.dailymail.co.uk/news/article-2070246/Wealthy-businessman-buys-worlds-expensive-dessert-cheer-dumped.html