3 Recipes for homemade cookies to prepare for your partner.
What better way is there to show a loved one how much they are appreciated than with some home-made treats? You can custom make some home-made cookies to suit your partner's favourite flavours and show off your culinary abilities at the same time. Whatever your partner's taste, one of these tasty treats is bound to tempt their taste buds.
Home baking is a special treat that is universally loved. Nothing shows care and attention like fresh baking and it is a sadly rare occurrence in today's world of convenience and fast food.
Show your partner they are worth the time and effort of making fresh cookies and enjoy the difference in flavour that a true home baked speciality can bring.
There are hundreds of flavours of cookies and you can adapt these recipes to suit your taste. Try using orange zest instead of lemon, adding white chocolate and cranberries or even peanut butter to the basic recipe.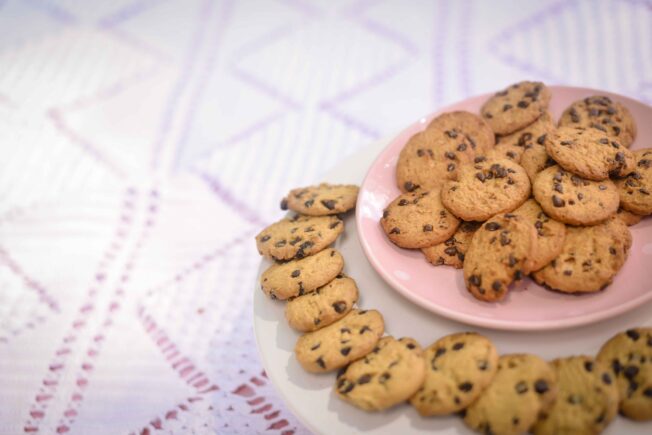 Chocolate Chip Cookies
Ingredients
200g butter
300g sugar
2 eggs
300g self-raising flour
80g cocoa powder
300g chocolate chips
2 tsp vanilla extract
1 tsp baking powder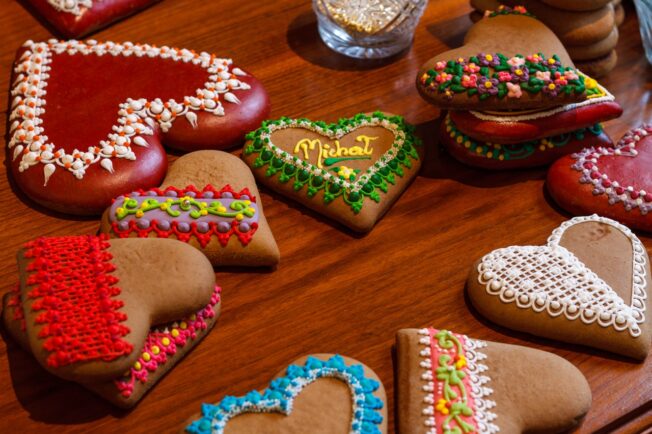 Method
Preheat the oven to 180 degrees Celsius.
Mix the wet ingredients together in a mixing bowl and the dry ingredients in a separate bowl, then combine the two.
Add the chocolate chips and mix well.
On a lined baking tray, dollop a spoonful of the mixture into a ball and flatten slightly on the tray, ensuring there is plenty of space between each cookie as they will spread when cooking.
Cook for 12 minutes and then leave to cool before removing from the tray onto a wire rack when cool.
For an extra treat for your partner, add a splash of any whiskey into the mixture to make the cookies extra special. Then serve with a small glass of Courvoisier one as a perfect accompaniment! If you want a softer cookie, Wikipedia reminds us that a little less cooking time will give a softer centre.
Lemon Cookies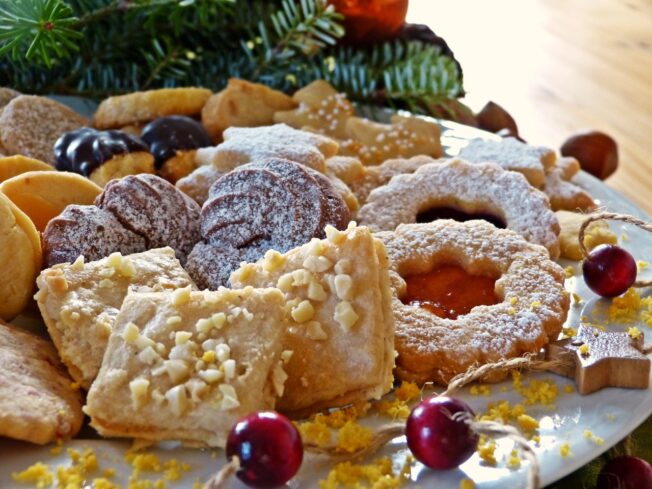 Lemon cookies are a light and tasty treat that will delight your partner and go well with ice cream or sorbet after a romantic meal if they last that long.
Ingredients
2 eggs
150 ml sunflower oil
150 g sugar
175 g self-raising flour
Zest of 1 lemon
Method
Preheat your oven to 200 degree Celsius
then beat the eggs together in a bowl and slowly combine all the other ingredients ensuring that the lemon zest is well distributed throughout the mixture.
Bake for 15 minutes and then leave to cool on the baking sheets
Transfer to a wire rack once firm and cold.
If you wish to make the cookies into a gift, place them in a chocolate box lined with tissue paper and surprise your loved one with your efforts.
For a richer texture, you can substitute the sunflower oil with Virgin Olive Oil which adds a different dimension to the flavor and complements the lemon well. Add poppy seeds for a different slant on the lemon cookie, the flavors go very well together Place spoonfuls of the mixture on lined baking sheets, leaving plenty of space between them to allow for spreading during cooking.
Special Gingerbread Cookies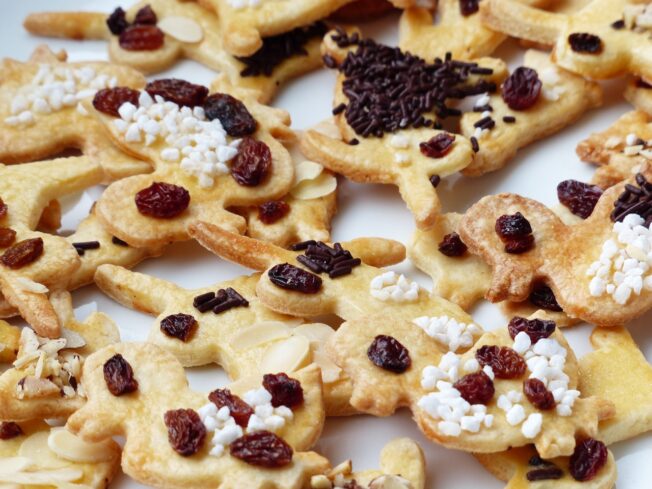 These delightful spicy biscuits are a great treat for any time of the year and can be fashioned into different shapes using cutters. For Valentine's Day you could make heart shaped cookies or make gingerbread men and women and decorate them as you and your partner!
Paired with a chocolate box or bunch of flowers and Valentine's Day is all wrapped up. You could remind your partner that Elizabeth I enjoyed a gingerbread cookie to make him/her feel extra special!
Ingredients
350g plain flour
125g softened butter
175g soft brown sugar
4 tbsp golden syrup
1 egg
2 tsp ground ginger
1 tsp ground cinnamon
Method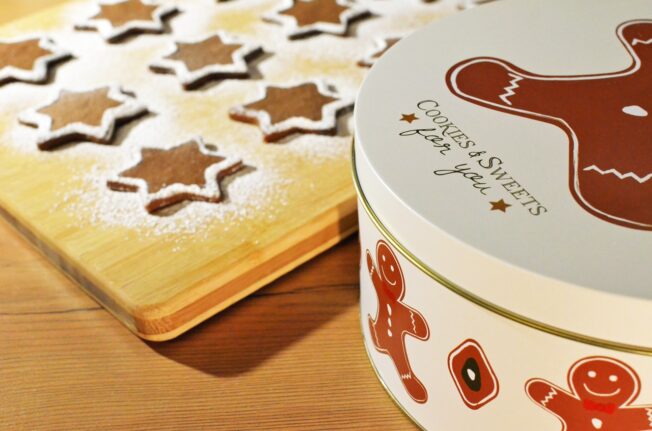 Preheat your oven to 180 degrees Celsius.
Sift together the flour and spices and stir in the butter, then the sugar.
Mix the eggs and golden syrup together and add to the other ingredients until the mixture forms a dough.
Knead the dough until thoroughly combined, then leave to chill, wrapped in cling film, for 10-15 minutes.
Roll out the dough onto a lightly floured surface and cut out the desired shapes for your gingerbread cookies.
Continue until all the dough is used up and then place the cookies on a lined baking tray, ensuring to leave some space between them to allow for spreading during cooking.
Bake for 12 to 15 minutes, allow to cool and then transfer to a wire cooling rack and leave until cold.
Decorate as you wish or eat just as they are and indulge in a glass of Dimple Pinch which complements the spicy flavour perfectly.!
Author's Bio…
Jessica Smith is a self-described "writer by day and reader by night". She was a very quiet child but writing always inspired her and that is why she began writing in her free time. Jessica loves to read, be it a newspaper, a book or anything. She also loves cooking, travelling and dancing. She wants to be a successful writer as writing is her passion."
Discover hundreds of different cake tutorials online with a FREE 7-day trial with CakeFlix.