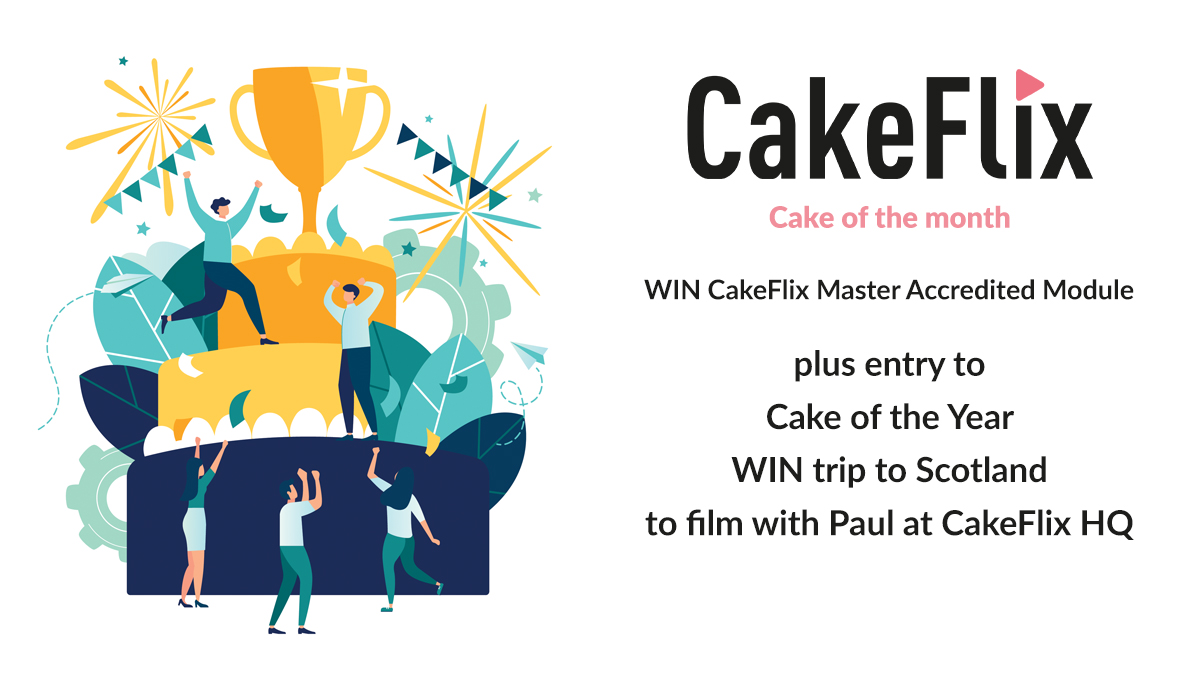 Cake of the Month – A cake competition with a difference!
Cake of the Month is an online cake competition where CakeFlix Premium and Pro Members from across the world compete every month for the fantastic prizes listed below. Think you have what it takes and are a CakeFlix member?
How to Enter
Select a cake inspired by a CakeFlix tutorial then head to the Resources menu on the CakeFlix website, then select Members Cake Gallery.
Entry has a 2-way benefit:
Automatic entry to the Cake of the Month competition for that month
Your cake will be posted with the option of a valuable link to your website, which will be great for your SEO
Monthly Winner
Receives enrolment and lifetime access to a CakeFlix Master Module of their choice, plus a badge to display advertising that you are a WINNER!
Automatic entry to the Cake of the Year competition.
Cake of the Year Winner
An all-expenses paid trip from wherever you are in the world to CakeFlix HQ.
You get the opportunity to film a tutorial with Paul, have private tuition and/or get some guided trips around the local area. It's up to you!
RULES FOR ENTRY…
Must be a CakeFlix Premium or Pro member to enter
Must be a cake or form of sugarcraft inspired by a tutorial on CakeFlix
1 entry per person
Your entry must be available to be published on CakeFlix media channels