The Art of Pottery Cake Collaboration are 64 Cake artists from 21 countries around the world come together to represent "Art of Pottery", an International cake art collaboration which is hosted by Tasnuta Alam. It's about worldwide pottery's art, texture, pattern, design and all. We have tried to carry out this inspiration to our work through wedding cake, cookies, cupcakes, sculpting cake, bust cake, figurines.
Here are just some examples of the amazing pieces put together for this collaboration: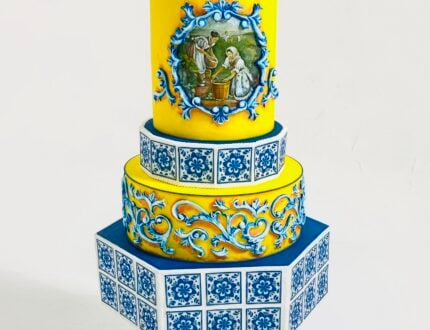 1.Artist Name: Mariano Camba 
He is an internationally renowned cake designate, Argentine born on March 2, From his adolescence he trained his senses in the fine arts, obtaining the title of professor of drawing and painting. He became passionate about cake decorating, spending hours in front of the television watching the Utilísima program, especially the Marta Ballina segment. He is the creator and founder of Bar de Postres, a pastry shop base don a home-made and artisan concept, exclusively for events. e waspart of the jury in different competitions.
http://www.marianocamba.com.ar/
2. Artist Name: Katarzyna Koczorowska,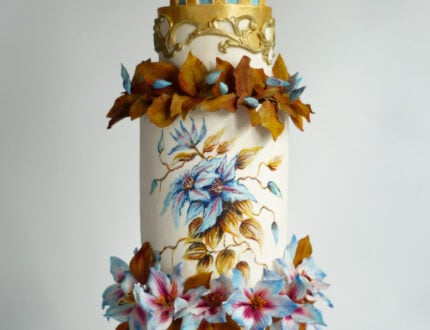 I'm from Poland. What I like the most about cake decorating is discovering new techniques. My biggest passion are sugar flowers and that's I'm teaching.
My page 
https://www.facebook.com/katarzynkaSugArt/
My inspiration a large Royal Worcester vase dated 1893.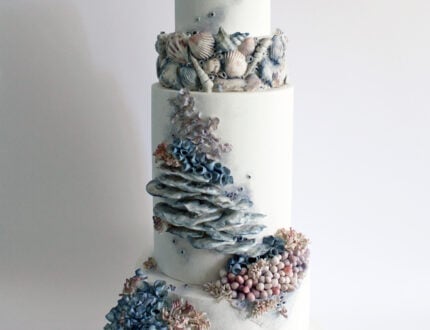 3. Artist Name: Angela Penta 
I live in Terni, Italy, not far from Rome. I made my first decorated
cake 7 years ago, I always liked to bake and after graduating in architecture I began to dedicate
myself more and more to the cake design. I took part in many competitions, getting a lot of
satisfaction, surely the most important was at the Cake International in Birmingham."
Link to Facebook https://www.facebook.com/AngelaPentaCakes/
Link to Instagram https://www.instagram.com/angelapentacakes/
4. Artist Name: Catalina Anghel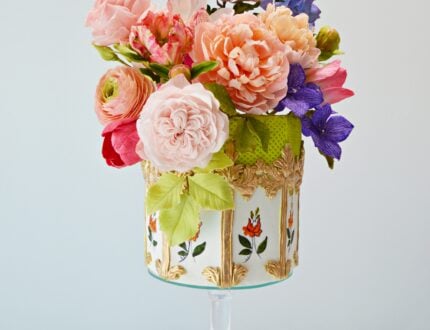 She is a professional Baker located in Vila-real, Spain.
She bakes since she remember, with her grandmother and mother but seriously started
three years ago, as a therapy for a health problem. At first it was just a hobby, but little by
little it turned into a real passion, addiction , and finally a essential part of her life – her work
She loves to make sugar flowers- developed a method of her own, a free forme one. Now she
teaches sugar flowers and works full time as cake decorator. She has achieved lots of awrds from Cake International. 
web page http://www.catalinaanghelazucararte.com
facebook page http://www.facebook.com/catalinaanghelazucararte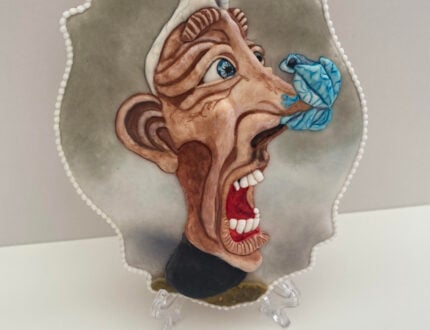 5. Artist Name: Maria Konnat
I started decorating cookies 5 years ago as a hobby.Last year I received a silver award at Cake International,won 3rd place on the Indian culture and 2nd place on the Bangladesh culture online competitions.For me,cookie decorating is the best way to relax,I always learn something new.
https://www.facebook.com/gingerbread4gift/
6. Artist Name: Elif Doğan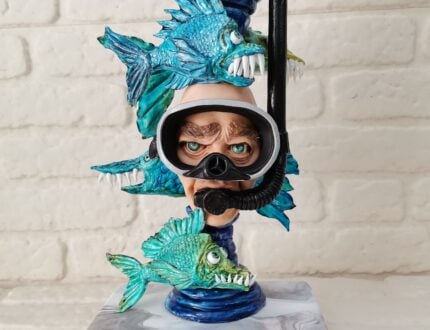 I was born in Eskişehir, in 1980. I have three children. I started to be interested in cake design in 2016. I have already had an interest in other handicrafts before. For me, cake design became a combination of all handicrafts. As a member of TAFED national team, I had the chance to represent my country in many international competitions. My works were awarded with 4 gold, 5 silver and 1 bronze medals in many international competitions including Luxembourg Villeroy & Boch world olympics, İKA Olympics 2020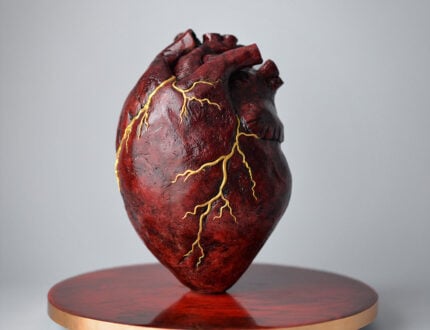 7. Artist Name: Corinna Maguire
I had always enjoyed baking, but it wasn't until she was asked to make a friend's wedding cake in 2010 that her addiction to all things sugar began. Not only has Corinna been awarded multiple awards in cake competitions, but she has published a Gourmand awarded book – The Celtic Cakers, made a star appearance on Food Network's Halloween Wars and won The Rising Star award from Cake Masters, 2018.
Kintsugi is the Japanese art of putting broken pottery pieces back together with gold — built on the idea that in embracing flaws and imperfections, you can create an even stronger, more beautiful piece of art. Every break is unique and instead of repairing an item like new, the 400-year-old technique actually highlights the "scars" as a part of the design. After a recent issue with my own heart I decided that this would be the perfect opportunity to use this technique. 
Facebook: Lovin' from the Oven by Corinna Maguire
    8. Artist Name: Nesrin Gürses Dinç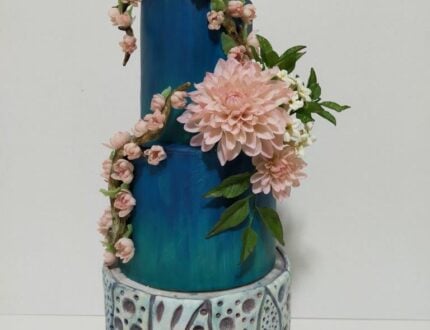 I was born in Turkey in 1974. I am married with one child.
I studied fashion design and modeling. I have been working as a designer for many years.
My pastry adventure started as a hobby in 2012. I made boutique cookies and pastry.
Then I got acquainted with the production of sugar flowers. I developed myself in the field
of sugar flower modeling with the training I received.
I participated in international competitions. I received various degrees in edible flower.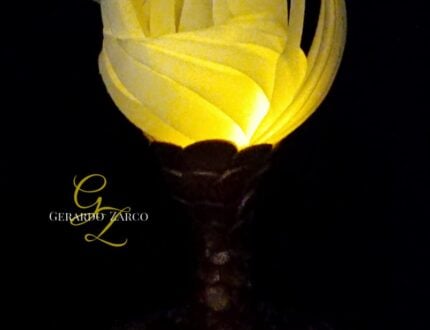 9. Artist Name: Gerardo Zarco
Business name: Gerardo Zarco Sugar Artist
Country: Mexico  Facebook: https://www.facebook.com/gerardozarcochef/
Gerardo is passionate about gastronomy which has led me to know various parts of the republic as a visitor and exhibitor, I began my journey in the gastronomic environment within the restaurant industry, at the same time that I began my culinary studies although I also had the opportunity to do and organize banquets, I love everything related to the arts especially cinema, my career has led me to hold positions of executive chef, chef instructor, program coordinator and direction within renowned Universities, I specialized in pastry but I also love the kitchen where I like to enhance everything related to Mexican cuisine.
In my free time I like to draw, read, listen to music and of course design figures and cakes, I have participated in Fairs such as Mexipan, Abastur, Cake and Bake Masters, the same in congresses nationwide as a speaker for example the Masters of Gastronomy in the port of Acapulco and motivational talks in schools and universities. I have also had the opportunity to appear in magazines, radio capsules and TV programs like, another roll, come joy and today, I have also had the opportunity to travel and train in Europe in countries like Belgium and France I love to transmit my knowledge and develop work teams.
10. Artist Name: Dani Bekyarova-Delev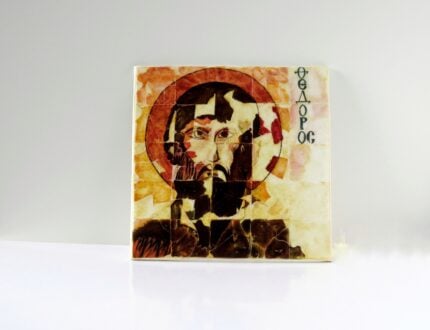 Yordanka Bekyarova-Delev is the name behind bYOUtique cakes.
Of Bulgarian nationality, currently resides in Manchester/UK, where
she discovered the world of cake design in 2016. Most of what she
does today is self taught. Attended a Master class with renowned
artist Marta Torres and fell in love with royal icing since then.
Entered Cake International Birmingham in November 2019 for the
first time and won a gold in the Decorated Plaque exhibit category.
https://www.facebook.com/pg/bYOUtiquecakes/about/
Bulgaria's oldest icon of "St. Theodore Stratilates " from Veliki
Preslav (capital of the first Bulgarian Empire in 893-970 AD, during
the Golden Age of Bulgarian literature and culture), was made of
painted ceramics. The icon dates back to the 9 th -10 th centuries and is
a masterpiece of the Preslav Ceramic School.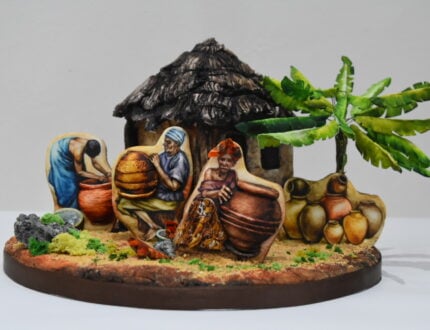 11. Artist Name: Silviya Jankowski
I started my sugar art journey in 2017 and never had any sugar craft training. I love to create original designs for my biscuit and cupcake displays and they are fully hand painted. I have entered and won awards, including Gold Medals, Best in Show and a Judges' Choice Award, in numerous competitions in Britain, Northern Ireland and the United States.
I'm living in Africa for the first time and the local culture fascinates me. My hand painted biscuit display shows the pottery at a local Botswana village.
https://www.facebook.com/bickypiccy/
https://www.instagram.com/bickypiccy/
12. Artist Name: Anna Austin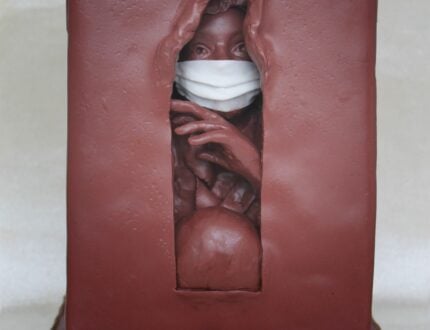 Anna Austin (Anna Mathew Vadayatt) 
Cake Designer @ Cake Canvas – happiness in a box, India.
Cake Canvas – happiness in a box' is a cake design studio in the far shores of Kerala, conceived by the immensely talented Anna who is forever pushing the boundaries of cake art to greater heights through themes and ideas that inspires her. 
Anna has mastered the art of people modelling and has brought the technique to the 
forefront of Cake designing in India. She is recognized as one among the top in Modelling 
Excellence as a finalist at the Cake Masters Magazine Awards 2015 and winner of the 
Modelling Excellence Award at Cakeology 2018. She was a member of the Steampunk 
Collaboration which won the Cake Masters Collaboration Award 2018 and is one among the 
Cake Masters India Top 10 in 2017 and 2018. She is one among the judges for the Indian 
Cake Awards 2019. Anna has also launched 'ANNA AUSTIN Modelling Paste' in collaboration 
with Sugarin in 2019.
Facebook https://www.facebook.com/CakeCanvasFromAnnAskitchen
This edible artwork is inspired by the ceramic sculpture made by French artist Chole Sontrop. I felt 
this piece has a deep connection to the current situation the world is facing. 
We have barricaded ourselves from the world, self-isolation for self-preservation. Boxed in and 
reminiscing those carefree days of past and looking forward fiercely to enjoy the caress of the sun 
and open smiles of people. 
The feel of clay modelling is brought out by the row-rough textured finish attained using ANNA 
AUSTIN Modelling Paste. Mask is added as a metaphor of the ongoing predicament.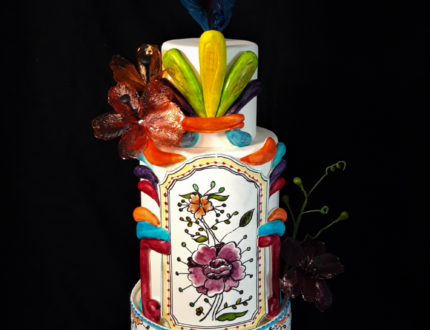 13 Artist Name: Cristina Arévalo 
I am Cristina the face behind The Art Cake Experience and The Art Cake School. I was born in Venezuela and currently live in Lisbon. Thirteen years ago, I started this as a Cake Designer and Gelatin Artist, however my true passion is teaching. Bringing my two passions together I started teaching gelatin decoration and 3D gelatine art in Portugal in 2013, as well as Cake Design and Sugar Paste Modelling.Today I have my work display between a blog "The Art Cake Experience" , a YouTube channel and an online school " The Art Cake School". I love to teach and to bring the Cake community around the world together as one through true friendship, helping others and learning from one another and for that I am the administrator and creator of " Cake Friends Stay creative Group"
Web: www.theartcakeexperience.com
Facebook: https://www.facebook.com/theartcakeexperience/
Instagram: https://www.instagram.com/cristina_theartcakeexperience/
About the Piece:
This cake is inspired by a typical Portuguese Pottery work from the north region of Portugal. It is a Portuguese Pottery Holy Water Font Wall Hanging Colourful Vibrant from the region of Coimbra. I tried to recreate this in a cake by hand painting the tile on the cake adding painted ornaments and including some gelatine flowers and rice paper sails in order to identify the transparency of the original painting using edible material
14.  Artist Name: Tasnuta Alam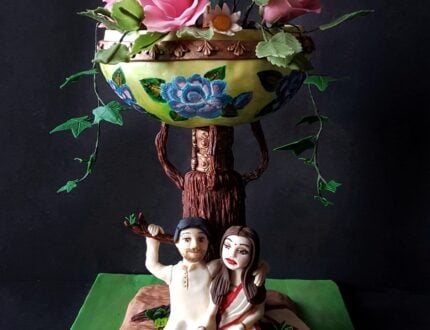 My name is Tasnuta Alam, graduated in Accountancy. I am living in Aberdeen, United Kingdom. I began cake baking and decorating with inspired by my Mum. My interests are create modelling figurines and sculpting but now I really enjoy to work in all area of sugar crafting. I am working now Cake International representative for Bangladesh. I have achieved 2 Gold and 2 Silver and 4 bronze in Cake International London 2019 , won Gold with Trophy in British Sugar craft Guild and many more several awards in online in the United Kingdom. Just because I love to explore in sugar world that's why I have participated more than 30 cake collaborations from 2017. My cakes and tutorial has been featured worldwide in few Websites, Blogs, Magazines and well-known newspaper. So far i have worked as a cake contest Judge in two international cake contest. I am hosting now "Magnificent Bangladesh collaboration" and "Art of Pottery" collaboration. Here is my cake page link 
and my Instagram link www.intagram.com/tasnuta
I have chosen very simple and ordinary Bangladeshi pottery design, which is more often see in this country. where i have used fondant, gum paste and have done few paintings.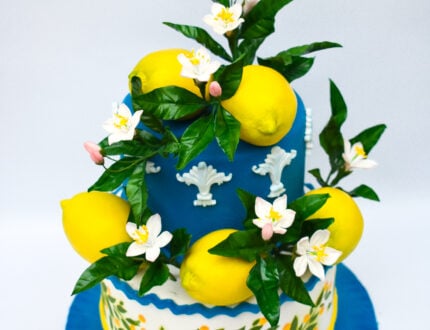 15. Artist Name: Albena Bozhidarova
Albena Bozhidarova from Benny's Cakes was born and
lives in Gabrovo, Bulgaria. She started making sugar
decorations for fun in 2011 to please her family and friends.
Soon the hobby becomes a passion. The love for nature and
especially for flowers makes her try to recreate their beauty
from sugar. Currently Albena has won awards from
international competitions, participated in exhibitions and
runs courses for the creation of sugar flowers.
Facebook: Benny's cakes
Instagram: www.instagram.com/albena.bojidarova
16. Artist Name: Huriye Eren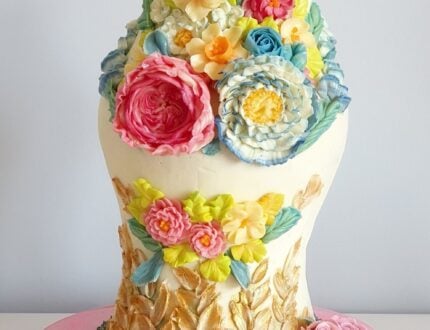 My name is Huriye Eren. I live in İstanbul/Turkey. I am married and have two children, one grandson and two granddaughters. I am retired from socks production sector and now I am cake designer. 
I had some training from Turkish and international designers. Also I am teach how to decorate the cakes and secrets of making flowers. 
I've always loved flowers. Their magical world has always excited me.I wanted to add some sweet love to my flower love. For this purpose, I started to make design cakes with edible flowers. I have been making flowers with buttercream for 5 years. You can see some of my works on my page; 
Web: nilmaya.com Facebook: nilmaya.com    İnstagram: eren.huriye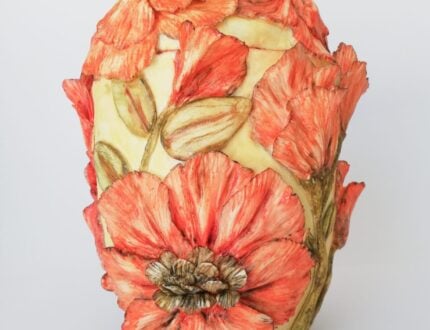 17. Artist Name: Dilek Dağlı
Dilek Dağlı – Turkey/İstanbul
I was born in 1972 in İstanbul. I am married and I have 3 children.As I had been forced to leave my education for some reasons, I completed high school afterwards in my twenties. During my professional career, I have worked in different positions such as a newscaster on some national radio channels, or a production manager in film making companies. In 2008, I met Artclay, and I have worked on this field. In the same year, I had a chance to work on 'Glass making' for a short time. In 2016, I discovered sugarpaste by making cakes for my children. In 2017, I won one silver and two bronze medals in the competitions. In 2018, I took place in the collection of "I love 80's" which was held by 5'iz with the supports of Global Sugar Artists Network. I carried off the Gsarn Honour Prize on artistic concept and got a bronze medal in the miniature category in Cakeshow İstanbul 2018. In 2018, I took part in Spectacular Pakistan, Botero challenge , Dia de Los Muertos and Greco Roman Statues Challenge . Moreover, I won a silver medal in louxembourg culinary cup with TAFED National Team which is taken part in 2018 November. I took part in food cake challenge in March 2019. I won a gold medal in the İKA culinary cup in February 2020. 
I have great passion on continuous learning, and I think, I love sugarpaste as it has an endless learning opportunity.
https://www.facebook.com/d.dagli.sugarart
https://www.instagram.com/dilekdaglisugarart?r=nametag
18.  Artist Name: Raquel Garcia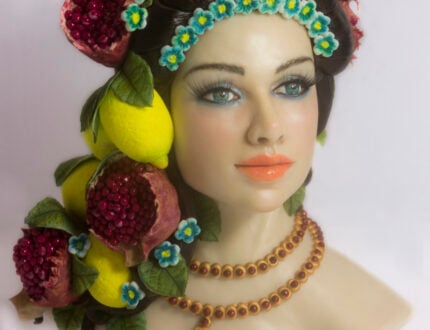 Sugar Artist, born in 1979. With 6 years of experience in the world of Cake Design. Completely self-taught. She is a lover of modelling and plastic chocolate, especially loves sculpting faces. She won the gold medals in the "Small Decorative" category at "Cake International Birmingham" 2018 and 2019. She was a guest at the "The Lekki Cake" 2017 and 2018 fair in Nigeria. He was a finalist in the Cake Master Awards in two categories in 2019: Best Artist in the Sculptured Cake Award and Best Collaboration in the Collaboration Award. she also took part as a judge in different online contests:
https://www.facebook.com/RaquelGarciaCakeArt/
When I started looking for inspiration for my work, I fell in love with Sicilian ceramic heads, better known as "Moorish heads", their history goes back to 1100 when it was the Sicily of the Muslim domination, a Moor walking in Palermo saw a young woman who was tending the plants and fell in love with her, when the young woman discovered that her beloved had a wife and children and that she had to return to them, she took his life, using his head as a vase for basil by placing it on the balcony. The plant was watered daily with the tears of the young woman becoming the envy of the neighbors who imitated her making head-shaped vases that soon filled all the balconies of Sicily.
19. Artist Name:Ferda Ozcan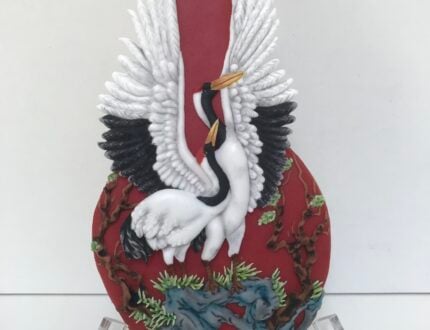 I live in the UK but I'm originally from Turkey. I created my own brand La Shay by Ferda Ozcan and dedicated myself mainly royal iced cookies. I get my inspiration from nature and traditional handcraft items such as lace, embroidery, ceramics and tiles. As an artisan cookier, I am also spreading the love of cookie decorating and generously sharing my designs and technical knowledge in the classes that I teach.
https://www.facebook.com/lashaybyferdaozcan/
Instagram: lashaybyferdaozcan
Accomplishments:
2017 Cake International Birmingham, Gold in Cookies
2018 Cake International Birmingham, Bronze in Cookies
2019 Cake International London, 2 Golds and 3rd place in Cookies
I chose my contribution piece from Franz Collection. An ornate red vase with two beautiful bas-relief cranes at the centre. Inspired by nature, Franz's unique artworks are vibrantly coloured and have three dimensional details and relief. A perfect combination for a beautiful royal iced cookie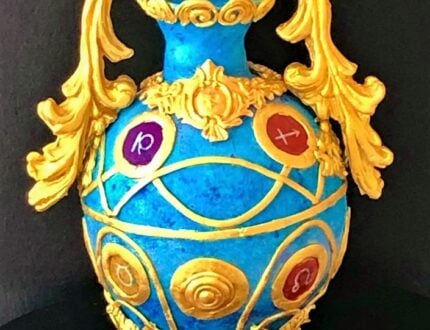 20. Artist Name: Zlatina Lewis
Zlatina Lewis is a multi award winning artist having won gold medals at Cake
International in Birmingham for four consecutive year's 2015–2018, as well as
a number of other medals. Living in Cardiff, South Wales, UK, her cake
journey started in 2010 as a hobby. Exploring every discipline of the sugarcraft
art, Zlatina loves creating exquisite sugar flowers, design cakes and has a
penchant for woodland theme creatures and figurines.
As owner of her company ZL Cake Boutique, Zlatina has been organising and
teaching classes and demonstrations in Bulgaria and the UK since 2013. She
has also published tutorials and contributed towards articles for the British Sugarcraft Guild and Saracino and writes recipes and tutorials for online
magazines. She is a member of the Welsh Cake and Sugarcraft judging team since 2017 and is one of the founding members of the 2019 Welsh National Cake and Sugarcraft show.
21. Artist Name: Milena Koleva Dimitrova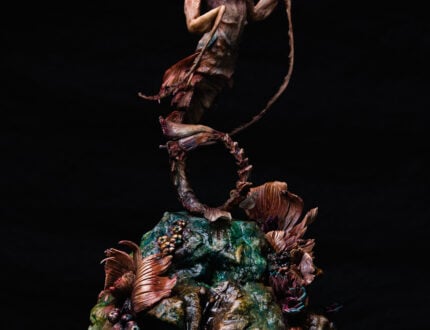 https://www.facebook.com/dumi68cakes
I'm from Bulgaira, Nessebar town. At the beginning the cakes were my hobby but after that they become a great part of my life. It has been seven years during which i'm still excited of doing new projects. My biggest success is the Gold medal and the second place in the category from Birmingham cake international 2019. I'm exited for my future and my new projects.
I'm sure that you will agree they have all made marvelous contribution to this amazing collaboration. A huge congratulations and well done to Tasnuta Alam and all the contributors.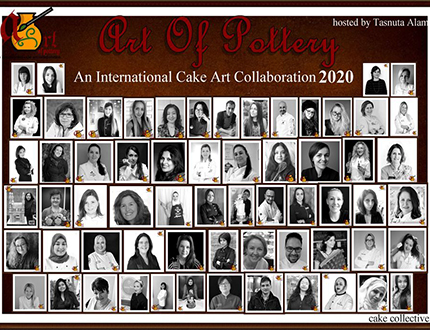 https://www.facebook.com/pages/category/Arts—Entertainment/Art-of-pottery-an-international-cake-art-collaboration-100868748412271/