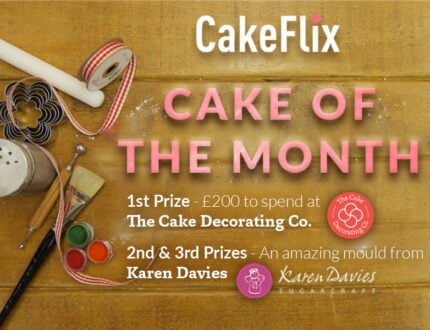 Cake of the Month is a monthly competition where members of the CakeFlix cake community compete for a whole host of incredible prizes from our generous sponsors The Cake Decorating Company and Karen Davies Sugarcraft.
Members submit their best work over the month, where entries are then judged by the lovely Paul Bradford (he told me to write that) with different prizes awarded for 1st, 2nd and 3rd place.
This Month's prizes…
1st place – £200 to spend at the Cake Decorating Co.
2nd place – A Premium Karen Davies mould
3rd place – A Karen Davies mould
To enter next month's competition for a chance to win simply enter your cake via our Cake of the Month form.
Now it's time to take a look at this month's entries!
As you'll see the standard just gets better and better and Paul found it very difficult to decide. You'll see his 1st, 2nd and 3rd at the foot of the page, but take a moment to enjoy each and every entry.
Entries
Little Street by Gina Rickaby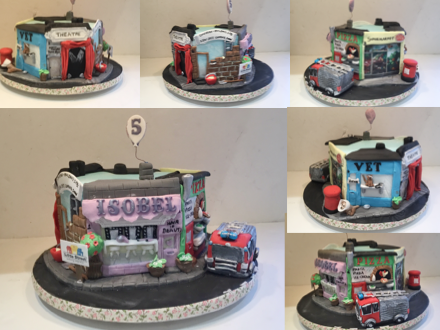 "Isobel's Mum commissioned this cake to represent her daughter's party venue (Little Street play centre). I suggested a hexagon design with each face representing one of the many different imaginative play zones, and the a post office and fire service incorporated as well into the street scene."
Paint Can by Martina Cunningham Small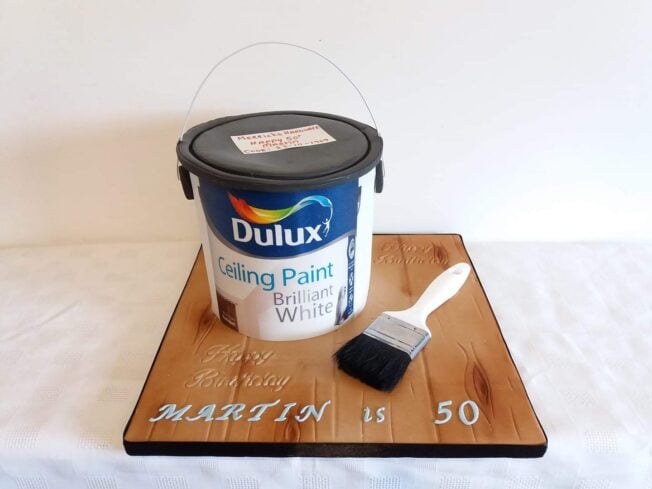 "I was asked to make this cake for Martin. He works in a Hardware/Paint store here in Ireland and is the Dulux representative in the shop, so I carved the cake using your Radio Cake tutorial techniques. Then I used some edible icing sheets .Martin was very delighted with it."
Cheese and biscuits by Sue Cowley
"This cheeseboard cake had five types of cake, the grapes, nuts and crackers were all fondant/modelling paste. Also discovered a use for overheated/separated white ganache – made perfect oozy cheese – nothing wasted! Felt something was missing and could not resist adding a few mice!"
Woodworking Cake by Andrea Babcock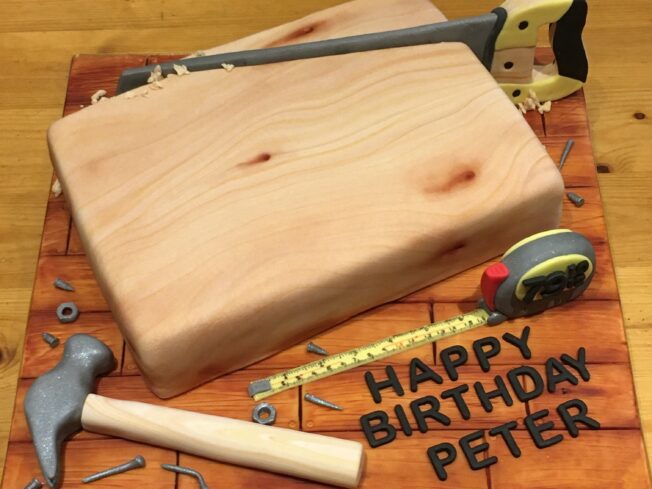 "I made this cake for the 80th Birthday of my friend's Dad. He worked as a carpenter all his life, so my aim was to create something with wood effect. I loved designing the cake board, marbling the fondant for the pine effect and making each tool. I am delighted with it and so was he! It was fun!!"
Ruby Anniversary by Jackie Harris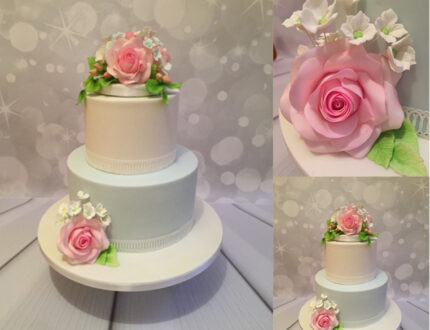 "70th Birthday and Ruby Anniversary. The cake was lemon flavoured sponge with Elderflower Buttercream. Paul's tutorial for the lemon cake cake out just at the right time and Natalie Porter style roses."
On the beat…. by Wapples Yvonne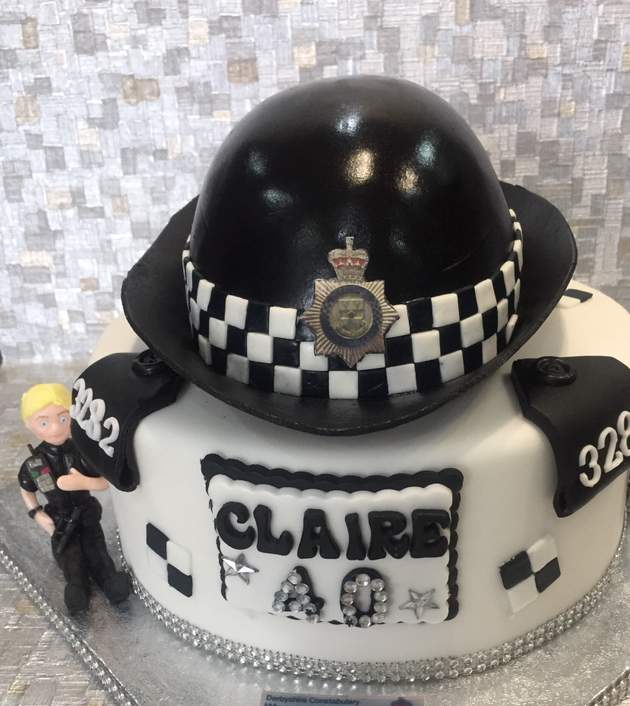 "This cake was for a client that was diagnosed with Cancer but has been given the all clear. Her mum wanted to make this a special birthday for obvious reasons."
3rd place – Santa's on his way by Tammy Richards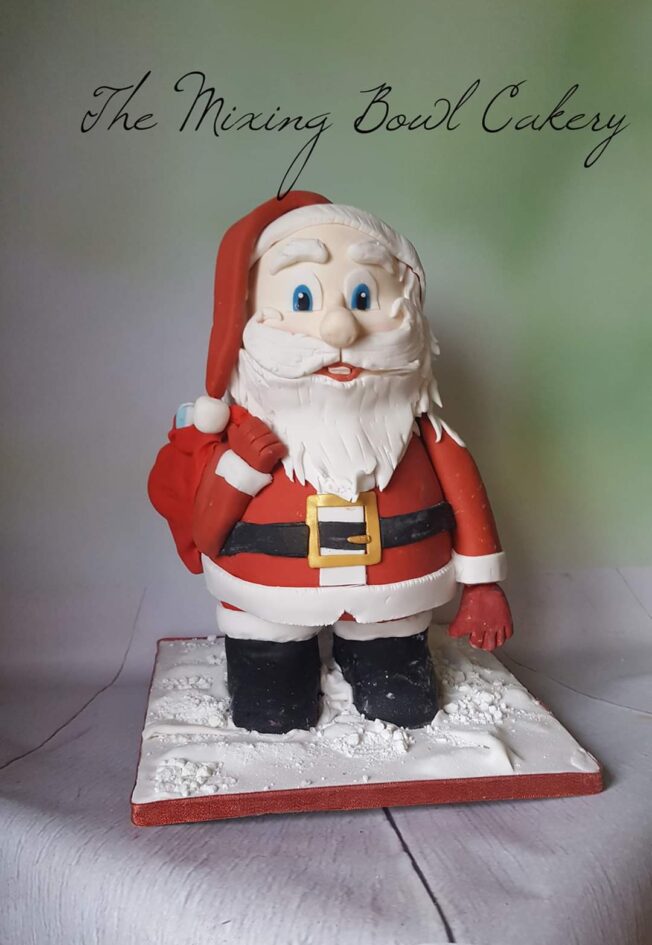 "As a child therapist for a Cancer charity I made this cake for a display at their Christmas Craft Fayre recently."
2nd place – Bruins Bear by Yen Yee Thomson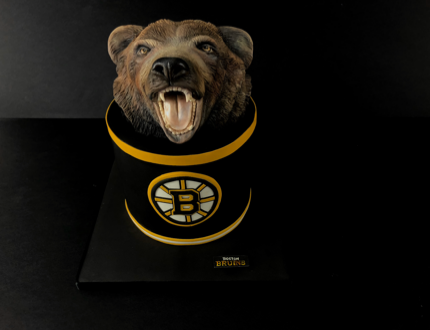 "Delighted how this turned out. Thank you for all the CakeFlix members for all the colouring advice."
WINNER – Forest wedding cake by Wendy Jordan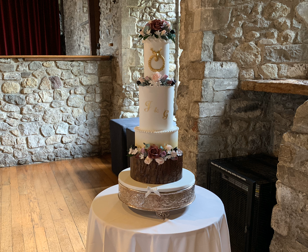 "An existing design modified to couples colour choice with flowers and blackberries in a beautiful forest setting."
Congratulations to this months winners, runners up and all entrants. Prize winners will be contacted by the 10th of the following month.  
To enter next month's competition for the chance to win some more incredible prizes, submit your cakes using our Cake of the Month entry form today and let us know what your favourite cakes were in the comments section below!
Not a member? Take out a FREE week trial with us today at www.cakeflix.com