Cakes of the Month: September 2018 edition
What is 'Cakes of the Month?'
Cakes of the Month is a monthly competition where members of our wonderful CakeFlix community submit their best cakes made over the last month with the aim of having them published on CakeFlix and a chance of winning some cake decorating goodies.
Our Cake of the Month is then selected by award-winning cake decorator Mr.Paul Bradford (you may have heard of him?) and the other cakes which we select are displayed on a carousel for the next month.
This month's winner (revealed below) will receive these fantastic moulds from the incredible Karen Davies.
The Entrants…
Under the sea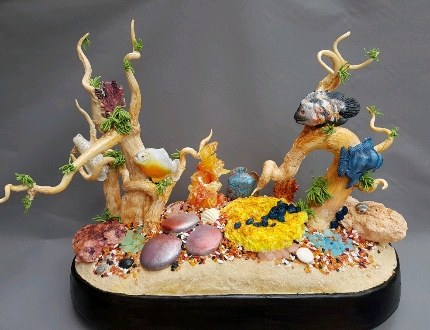 Katrina Baillie made this colourful cake for a fish breeders 60th. He requested to have his favourite fish Oscar, Piranha, Arowana, Discus and Malawi. Unbelievably, the cake is fully edible apart from two steel rods!
Grange Hill turns 40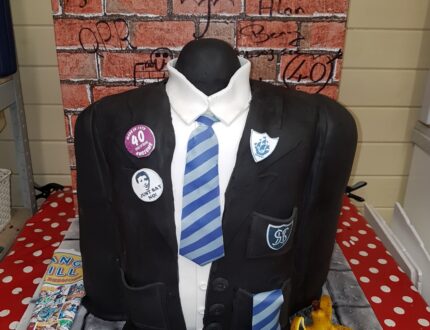 Karen Boyle created this cake, which is too cool for school, to mark the 40th Anniversary of iconic television show Grange Hill.
Metallic and copper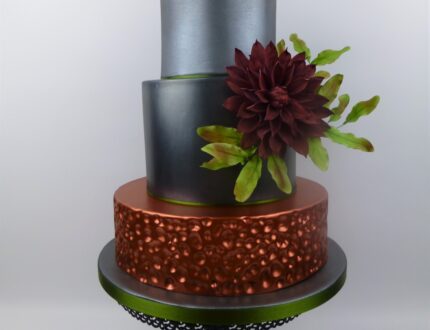 Plenty of lustre on this one from Suzanne Roberts. Suzanne went for a metallic hammered copper effect on the bottom tier along with sugar dahlia and greenery and we think it's worked wonderfully.
All the way from India
This topsy-turvy cake from Vijeta depicts various aspects the Indian state Goa.  Including their beautiful beaches, their love of football, coconut trees and finally their famous 3 parade festivals of Shigmotsav, Carnival and Bonderam.
Flowers & tea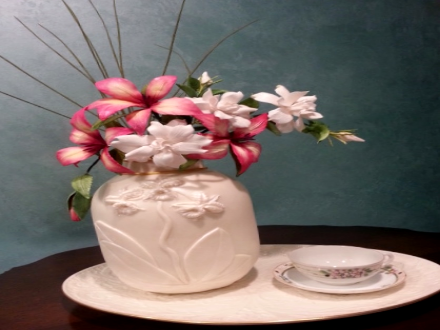 Beverly Brown created this incredibly realistic flowerpot and tea set. Look at the intricacy of this design ?
Having a snooze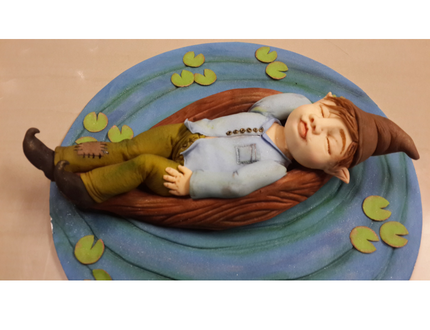 Sarah Kunneke made this super-cute, super-sleepy gnome who is making all of us hard-working folks at CakeFlix very jealous at the moment.
These shoes were made for eating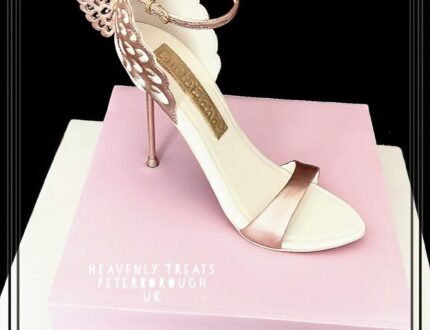 Lulu Jonker is responsible for these luxurious heels which you may not want to put your feet in but you'll certainly want to eat!!
Simply stunning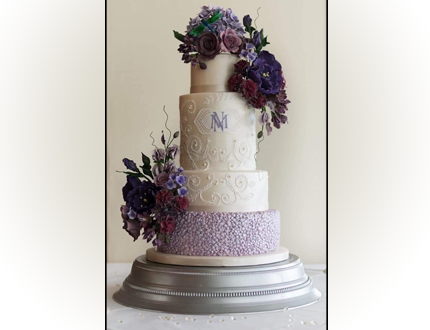 Kerrie Monk created this eye-catching wedding cake full of incredible designs, accessories and patterns.
It's hairy in the Highlands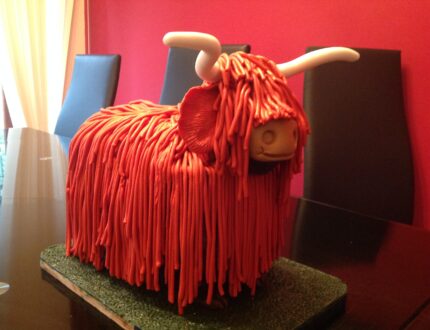 Dawn Lloyd made this rather moo-gnificent chap who looks like he could do with an old trip to the barbers.
Jeepers creepers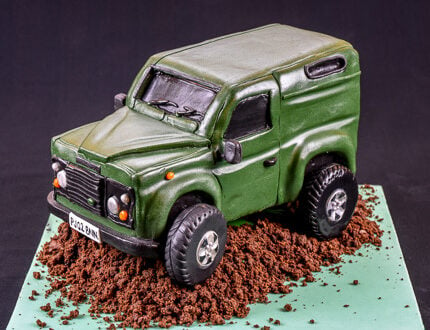 Time to get dirty with this jeep cake from Carol Louise Stewart. How realistic does the dirt look? (although I know it's cake so its also making me rather hungry)
It's a nice day for a white wedding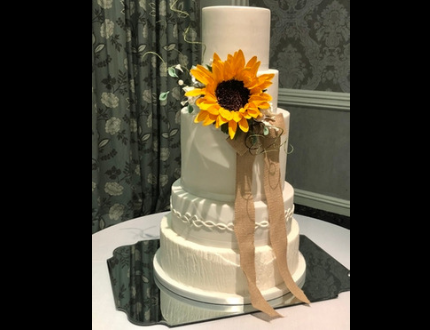 Angela Henderson made this tall and wonderful wedding piece, complete with ribbons and sunflower. We're sure the happy couple were chuffed.
Old MacDonald had some cake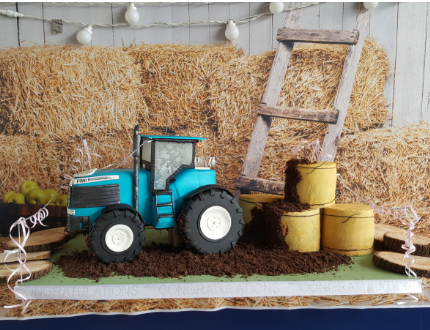 Lindsey Lawson got inventive making this wedding cake. After being told the couple wanted something unusual she decided to go for this design as the groom was a farmer. How cool ?
Life is peachy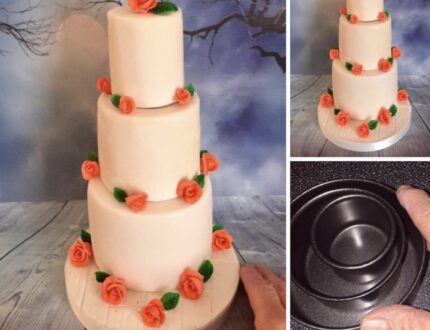 Karen Cooper made this beautiful sugar flower coated wedding cake. We absolutely love the peachy colours, which really bring out its fantastic structure.
From peach to rose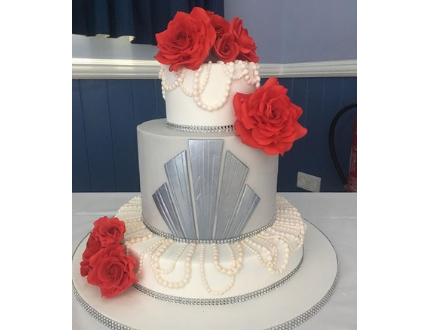 Nicola Halls continues our popular flower theme with this beautiful Rose wedding cake. However, what really makes this piece stand out is the intricate designs on the three tiers of the cake. Time-consuming we're sure!
Ready and ruffled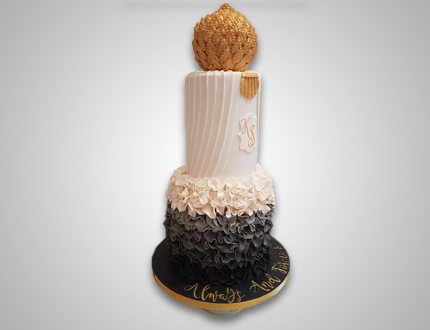 Pro member Ken Willis made this eye-catching design complete with beautiful ruffles at the base. There's so much going on in this cake we don't know where to look!
Into the wild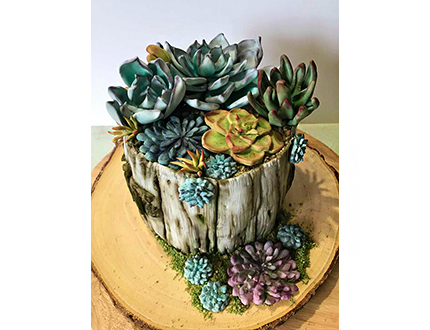 This very colourful design was made by Jo Richardson. The complexity of these patterns along with it's wild natural feel make this cake a breath of fresh air.
A word from Paul on this month's competition winner
"The standard this month has made choosing just one design out of this group the hardest decision yet! There were four in contention but the clever design by Liz Richardson really caught the eye. Thanks to all those who contributed, what a great selection."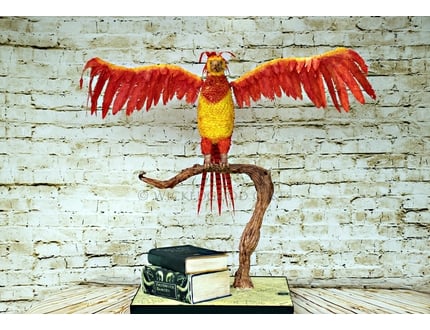 Fancy entering next month's competition for your chance to win some goodies from Karen Davies and have your cake displayed to thousands on CakeFlix? 
All you need to do is send your images to [email protected] to be considered. PLEASE NOTE all images have to be 430 x 330. Any images submitted that are not in this size will not be considered. 
Good luck!!!