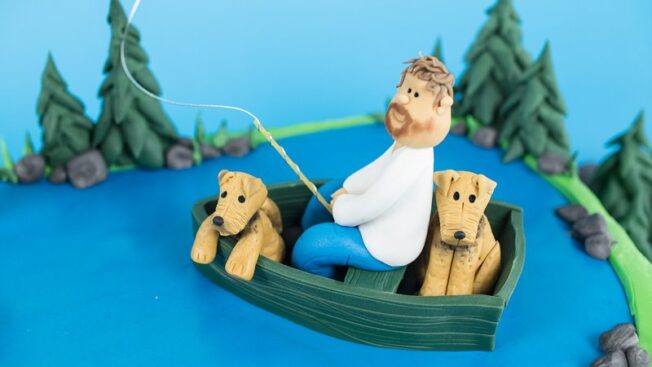 Paul often gets asked to make model dogs and with so many breeds to choose from it's hard to have a dedicated technique to capture all.
However, in this design you can see that the Irish Wolf Hound could be adapted to any medium sized dog and with Paul having a Golden Retriever and Black Labrador he uses the same style of design for them as he uses here.
This video forms part of the Loch Ness Monster online course published last week but sits well as a lesson on its own.
In the picture the dog on the right is the one shown here and the one on the left is the same only less the back legs.
It's always a bit more fun when you're creating something in sugar that has a real life being behind it – hope you enjoy this one.