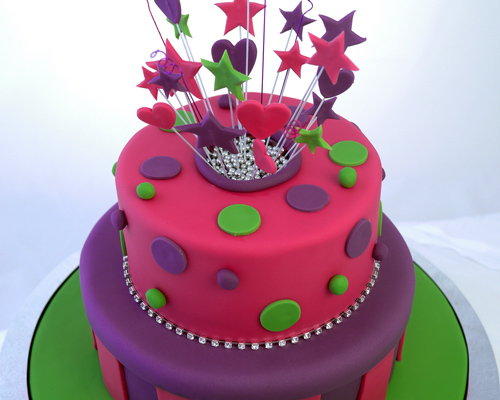 This week sees the launch of a 10 new videos to the free beginners section of the website.
Our aim is to have someone come onto the site with no prior knowledge of cake decorating and by following the step by step guides will learn how to bake a delicious cake, know what tools to buy, what suppliers to use and a number of basic skills and techniques. From making ganache to layering a cake with buttercream it will all be included. The Box Explosion cake shown here will be available on the free members section and will be achievable for anyone who has followed all the free videos.
The launch is scheduled for Thursday 21st June so keep an eye out on Facebook and Twitter.
There are a number of further developments we are working on to improve our service including a Cake Decorating forum to share ideas, views and opinions and by the end of August the Pro membership which will take you through every detailed stage in setting up and running a profitable cake decorating business.