Overview
with Molly Robbins
1. Creature Creator - Bitesize
Watch Molly and Paul  make this cute little dog cake using the Creature Creator in just one minute!
Madeira cake recipe (as per guide in Creature Creator laying mould)
icing sugar
Buttercream
Ganache
2kg white fondant
14″ round cake drum
Small amount brown fondant
Small amount black fondant
Black rainbow dust liquid colour Airbrush
Edible glue
Water spray
Rolling pin
Palette knife
Serrated knife
Dresden tool
Airbrush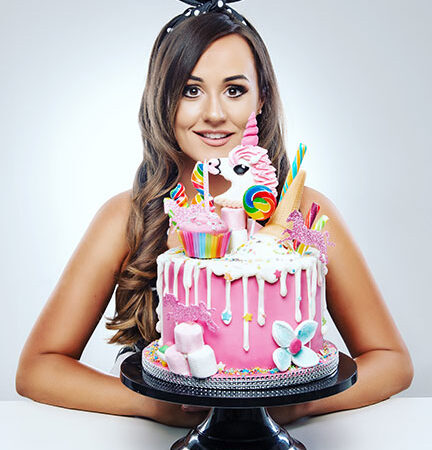 Molly Robbins
My name is Molly Robbins, and I have been decorating cakes for several years now! I provide cakes for weddings, christenings, birthdays, and just about any other celebration you can think of! I have won several Gold awards at Cake International and I specialise in animal-shaped cakes and cupcakes!