CakeFlix Mission
To empower budding cake artists to achieve their cake decorating dreams, by providing a huge selection of online cake decorating tutorials, a range of attended and online classes and an accredited Programme of certified learning.
CakeFlix Story
Paul Bradford and David Brice are co-owners of CakeFlix Ltd, which is registered in Scotland SC273523. Paul started as a sole trader in 2002 then the company became incorporated in September 2004.
CakeFlix was formerly Paul Bradford Sugarcraft School, which has delivered a minimum of one feature length tutorial every week since October 2011.
With a wealth of experienced cake artists and business professionals helping them to deliver their mission, they have accrued a thriving community of over 200k cake enthusiasts.
They have regularly been at the forefront of innovation with many firsts including in 2003 being the first website where a bespoke cake could be ordered. In 2011 they provided the first subscription based online cake school and in 2020 the first online fully accredited cake decorating learning platform.
Check out the story of David and Paul's journey as told on the prestigious CandybarBlog.
About Paul Bradford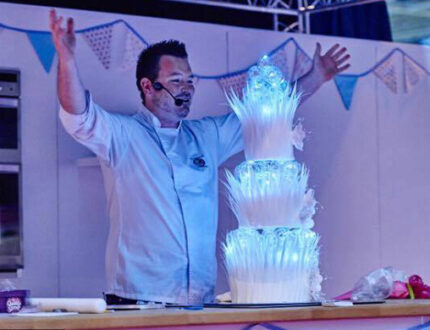 Inspired by his gran, Paul Bradford has always had a passion for cake decorating. Paul attended Edinburgh's Telford College to learn baking and cake design and afterwards went on to work at the long established Oliphant's bakery in Linlithgow. Initially starting as a baker, Paul soon carved out a niche for himself in cake decoration.
He grew the cake decorating business to 7 outlets with 35 staff, but in 2011 Paul changed his focus to teaching through his cake decorating courses and online tutorials.
His rise to fame has seen several TV appearances and the opportunity to make cakes for the Queen, Prince Charles and Prince Albert of Monaco as well as celebrities such as Barry Gibb from the Bee Gees. He now has over 200k members of his website worldwide and has the honour of winning Cake Masters Best Learning Experience in 2014, 2016, 2017, 2018 and 2019.
In 2009 Paul was awarded the coveted Disciples de' Escoffier for his knowledge and imparting his skills through teaching cake decorating.
Paul has taught cake decorating all over the world and whether watching him online or attending one of his classes, he enjoys giving his students a feel good experience.
To see Paul's diary of events CLICK HERE
About David Brice
David joined the army at 16 years old and enjoyed a number of exciting deployments including Germany, Kenya and Belize as well as two active tours in Northern Ireland during the troubles in 1985 and 1986. David left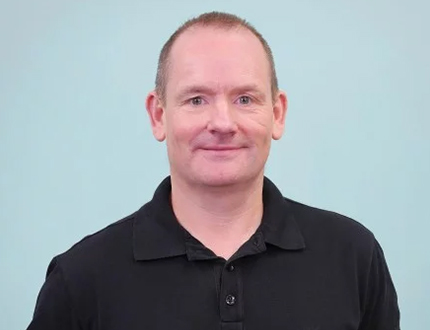 the army aged 23 to take up a career as a civil servant with the Ministry of Defence.
David had reached the grade of Senior Executive Officer, a year later he then took a transfer the Scottish Government to take up a senior role in finance. A year after that, he was promoted again to a senior role working closely with Scotland's Transport Minister. This position involved policy influence, public speaking, speech writing and a place on the Transport Management Board. Although considered very successful, David knew this wasn't what he wanted to do, so in 2005 he make a monumental decision to give up his civil service career to help grow the cake business with Paul. They grew the business to 35 staff over 7 outlets and won many awards. During this time David became a Business Coach with the Prince's Scottish Youth Business Trust and Business Gateway, where he shared his business knowledge with start-up business owners.
David was instrumental in the growth of the cake business and in 2010 started plans to implement the online tutorials project. This was bold and adventurous as nobody else was doing online tutorials at that time.  However, having persuaded Paul that it was a good idea, he went about building a website, learning how to do the filming and editing and getting a prototype ready in 2011 for proof of concept. The uptake was amazing, and over 9 years later has ensured that at least one new feature length tutorial is added to the website weekly.
In May 2020 David was instrumental in the delivery of the world's first fully accredited online cake decorating course; CakeFlix Master.
In January 2021 David started the hugely successful CakeFlix Business Boot Camp, where his no nonsense approach to business has had a hugely positive impact on so many members. This has proven so popular that it is now a regular feature for CakeFlix Pro members.
Within CakeFlix David's key role is Business Development as he is always looking for ways to grow and enhance the CakeFlix customer experience.