Hipster noun, informal. A person who follows the latest fashions, particularly those considered to be outside the 'mainstream'.
If you know any hipsters, you're probably well aware of just how achingly cool they are. And, of course, cool cakes just go with the territory. So what cakes are hipsters loving right now? Take a peek at what's in with the cool kids for 2017…
Succulent cakes
Dinky little succulent plants are a hipster's best friend. They're compact, easy to look after and they look oh so goooood. So it makes sense hipster cakes might start featuring succulents. Foliage cakes are so this season, don't you know? We love these two examples from Instagram.
Naked cakes
The daddy of all hipster wedding cakes. Sure, the naked cake trend as been around for a while, but nothing says laid back and rustic like this relaxed design.
 Moustache cakes
Rumour has it, hipsters love nothing more than twiddling their moustaches and talking to their pals about the latest new band no one's heard of yet. In celebration of lip caterpillars everywhere, moustache cakes are enjoying a surge in popularity. Just like this one on Pinterest.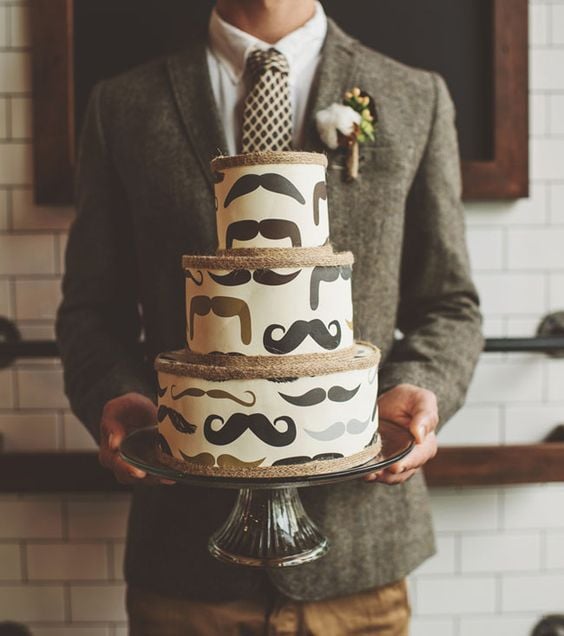 Donut cake
Ok, so technically NOT a cake. Donut walls are becoming commonplace at hipster weddings across the land, thanks to their quirky vibe.
 Chalkboard cakes
Rustic charm is all the rage. There's something nostalgic about a chalkboard wedding cake. And if there's one thing hipsters LOVE, it's nostalgia.
Plaid cake
It's no secret most hipster's love a plaid shirt. Think off-duty lumberjack. This one was made by cake decorator Elizabeth Marek, from Portland, Oregon.
Geometric design cake
If you're a hipster looking for something cool, this geometric, matt black design has it in oodles.
Hipster cake toppers
Proving they are more quirky and original than you, one cake topper at a time. OK so these designs by Etsy shop Star House are actually quite cute.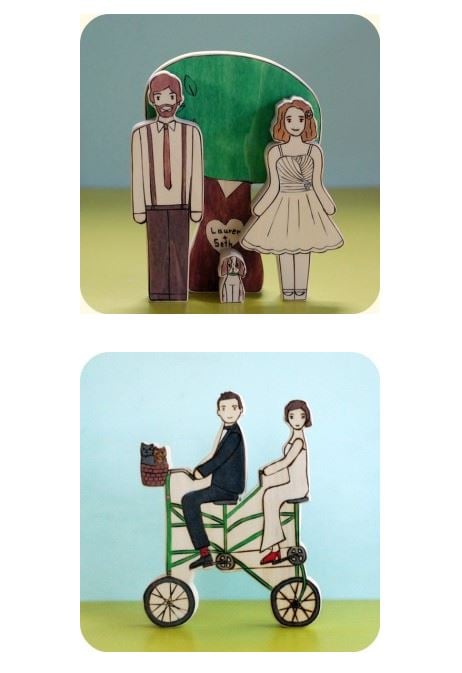 Table dressing – hipster style
And of course, any self-respecting hipster knows it isn't just about the cake. The backdrop is totally important too. Here's a Pinterest example.
Paul's Hipster Wedding Cake
We couldn't do a post about hipster cakes without a nod to Paul's hipster wedding creation. It wouldn't be a proper hipster wedding without some braces and a bow tie now, would it? Watch the tutorial here.
What's the most hipster design you've ever been asked to make? Share in the comments below…