Whether you have been baking for years or you just learned, starting a cake business can be a fun and profitable way to use your skills. Don't worry if you don't have a bunch of business experience, either. Here are nine tips that can help you get your cake business off the ground.
1. Know What You Can Do
Be honest when you assess your skills as a baker and cake designer. Many commercial bakeries use mixes for their products, so a homemade touch can really set you apart from them and allow you to charge premium prices. On the other hand, if your skills lend themselves more to designing and decorating, most customers will never know if you opt to use packaged cake mix.
The same goes for cake designs. If you are comfortable with buttercream icing but haven't delved into the world of rolled fondant or gum paste, offer cakes with those features. Don't make promises to customers that you can't deliver on and you should be fine.
2. Practice, Practice, Practice
If you want to get better at some decorating techniques, take the time to practice them. Buy a few styrofoam cake dummies and use them over and over. Practice can help take your cake skills to the next level, and open up a whole new customer segment in the process.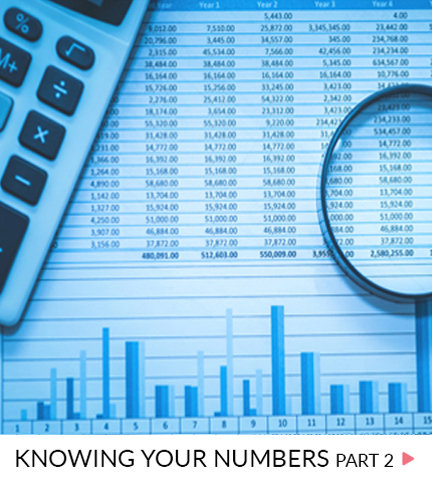 3. Track Your Finances
This is one area where it doesn't matter what type of business you are in. Make sure you keep track of your finances, no matter how insignificant a detail may seem. Computer software can help you track income and expenses like payroll, taxes, and supplies. If you aren't good with numbers, consult with a business accountant to get guidance getting your business up and running. There are a range of courses available on the CakeFlix Business Tutorials to help from pricing to cashflow to knowing your numbers.
4. Find a Niche
You will want to find a suitable niche for your cakes. This is key to building a successful business. Your niche will be where you are most comfortable and best able to set yourself apart from the competition. Look for a subset of the cake buying market where you can relate to shoppers and really deliver excellence. Maybe you like kids, and want to help parents with amazing cake designs. Or, maybe you want to bake cakes for customers with dietary restrictions. Gluten-free or vegan cakes are few and far between in big bakeries, so you might find success there.
5. Take Training Courses
Training is more than learning how to bake or decorate cakes. Make sure you have completed any required food safety courses before you apply for permits. Beyond the food side of your business, you may also want to take courses with the local small business administration office to learn about marketing, bookkeeping, and employee relations. Of course, learning new decorating skills is important to keep on trend, attract new customers and keep your skills at the leading edge of cake design. CakeFlix have been releasing at least one new weekly Cake Tutorial for over 8 years now. You'll find everything there and they are very much on trend so you won't get left behind.
6. Get Necessary Approval
Because you want to sell food items, you will need to have a kitchen inspection performed. This especially applies even if you will be working out of a home kitchen. Check with your municipality to find out rules and regulations, and then follow them to get approved. Having the proper permits and paperwork in order before you start selling cakes as this can save you from aggravation further down the road.
7. Buy Supplies
There are some basic supplies that you will need for even a small cake business. Pans, decorating supplies, and equipment can be used for a long time, so invest in the best quality ones you can afford. If you are planning to do custom orders only, you may be able to wait on consumable supplies and only buy what you need, when you need it.
8. Build a Customer Base
Take time to network in your community and build awareness of your new brand. Hand out samples at trade shows or community events that focus on your niche market to whet customers' appetites.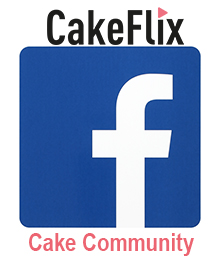 9. Embrace Creativity
Remember why you started a cake business in the first place. If you enjoy the creativity of designing and decorating one of a kind masterpieces, then embrace that feeling. Share your excitement with others to build interest in your cakes, and customers for your business.
10. Resources
Most cake decorators work on their own and lack the camaraderie associated with many other jobs. This is where Cake Community comes in, somewhere where you can share your pains and successes with others in the same position. You will also need resources such as Calculators, blogs, live shows and free tutorials to help you on your way. All of this and more can be found in abundance at CakeFlix.