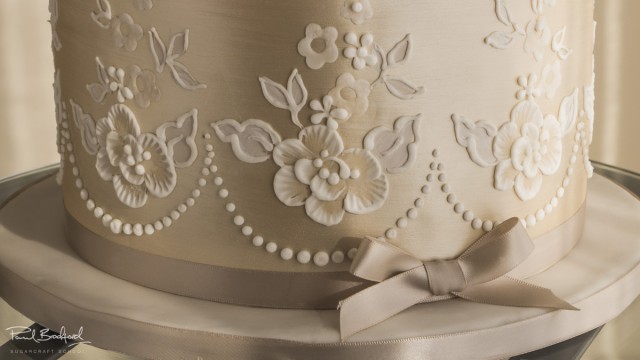 Paul interviews the fantastically talented Faye Cahill, who's travelled all the way from Sydney, Australia.
Faye has been working with cakes for over twenty years and creates stunning designs specialising in wedding cakes and produces some of the most highly regarded cakes in the market. Faye also hosts her own workshops at her location in Sydney.
We're thrilled that Faye has made an amazing wedding cake course with us for our members, view the 'Shimmering Lace Wedding Cake' here for Premium and Pro members of the site.
Click the video below to watch the interview…
You can visit Faye's website here – http://fayecahill.com.au/
Or the Faye Cahill facebook page here – https://www.facebook.com/FayeCahillCakeDesign