We are continually looking to improve the service that we offer our members, and a large part of that is improving the user experience of our website. Essentially working to make it as smooth a platform to use as possible. Recently one of our members expressed a little frustration that when a lesson finishes it doesn't automatically move on to the next lesson. We know how messy your hands and worktops can get when you're working your way through a tutorial, so it certainly makes sense to have the option to let a tutorial play all the way through without the need to press anything on your laptop, tablet or phone! We thought this was a fantastic idea so got our development team right on it.
We're delighted to announce that the autoplay functionality is now live! Woohoo!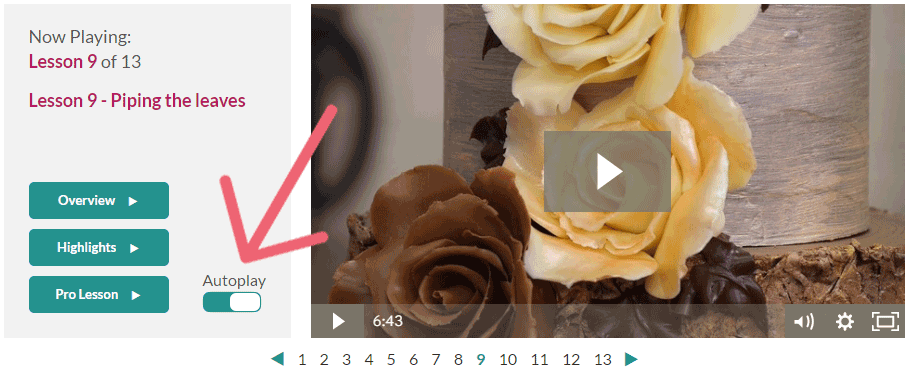 You'll now see the autoplay switch on every tutorial. This will be set to "on" by default, but you've the option to turn it off.
We hope you enjoy this subtle tweak to our UX! If you've any recommendations for ways we could make the site better for you, please feel free to get in touch with support or leave a comment on this post!