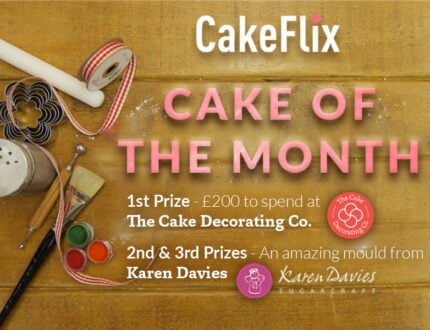 Cake of the Month is a monthly competition where members of the CakeFlix cake community compete for a whole host of incredible prizes from our generous sponsors The Cake Decorating Company and Karen Davies Sugarcraft.
Members submit their best work over the month, where entries are then judged by the lovely Paul Bradford (he told me to write that) with different prizes awarded for 1st, 2nd and 3rd place.
This Month's prizes…
1st place – £200 to spend at the Cake Decorating Co.
2nd place – A Premium Karen Davies mould
3rd place – A Karen Davies mould
To enter next month's competition for a chance to win simply enter your cake via our Cake of the Month form.
Now it's time to take a look at this month's entries!
Entries
Lotus Racing Car by Jules Johnston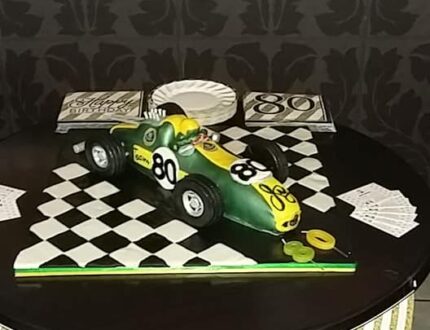 "I was asked to make a lotus racing car cake for and 80 year old fanatic and founder member of the South African Lotus group. I watched Paul's tutorial on the F1 racing car and got the ideas from there. It was my first attempt and they were really happy with it."
Flamingo Cake by Sam Harris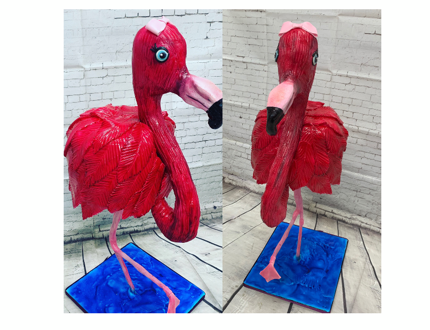 "My daughter is absolutely in love with flamingos so for her 9th birthday I thought I would surprise her and create a gravity defying cake and to challenge my own skills." Check out Marianne's Flamingo tutorial on CakeFlix for an idea on the structure.
Girl in a Pink Dress by Mimi Ocasio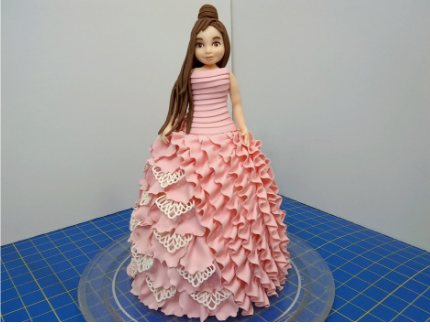 "There's no real story to go with the cake, I'm afraid…it wasn't for a specific person. I'm a hobbyist, so I just make whatever appeals to me, and this one has been on my list since first watching Paul's excellent tutorial."
Bear Cake by Gemma Cunningham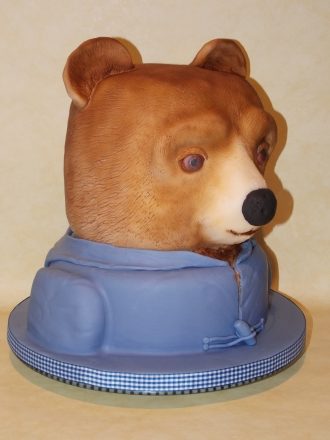 "This cake was for my Mum's 60th birthday – I have many happy memories of baking with Mum throughout my childhood as she taught me to bake at an early age and has always encouraged my passion. So I wanted to challenge myself and make her a special cake using techniques I've learned from the tutorials!"
Steam Punk Cake by Sally Maines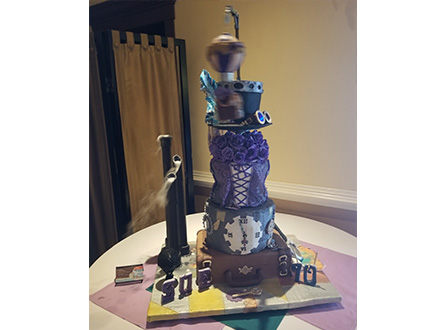 "This cake was made for my sister's 70th birthday. She was having a steam punk theme. I utilized many of the techniques that I acquired watching Paul's and his guests' tutorials. They include the rapid rose, cake lace, air brushing, steampunk panelled affects, lighting and motion."
Princess and the Pea by Francine Kotler Elfassy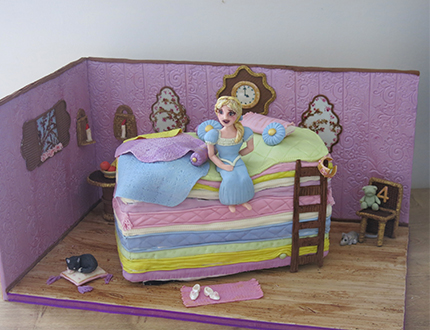 Made for her grandaughter's 4th birthday Francine created this lovely cake. She said that "I loved making this Princess and the Pea in her palace bedroom complete with pics on the wall, fruits to nibble on at night, a mouse and even a sleepy cat curled up on a pillow that must have fallen from the super high bed." Have a look at Janette's Princess and the Pea tutorial on CakeFlix.
Graduation by Carron Wilson
 
Carron made this cake for her son's and his pals graduated primary school leavers lunch. She decorated in school colours and to match the hall decor,. This cake was made all the more challenging as she "Chose the only scorching day in Scotland to try ganaching a cake for the first time. Thank goodness for Paul's ganache tutorials, I think I'm converted now."
The Prize Winners
3rd place – Grant & Sammie's Wedding Cake by Sue Pinnick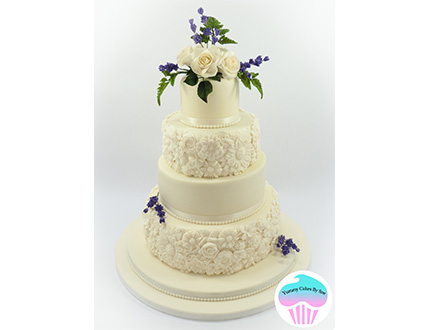 "I originally did a surprise cake for this bride as she is obsessed with Land Rovers and when her fiancee came with her, she thought she was buying our Land Rover!
They then booked me for their wedding cake but the actual design wasn't confirmed until 2 weeks before.  She wanted it elegant and simple but with a 'wow' factor which incorporated ivory roses, lavender and fern.  The Bride and Groom were so amazed when they saw this, they were lost for words."
2nd place – Carousel Cake by Denise Rushton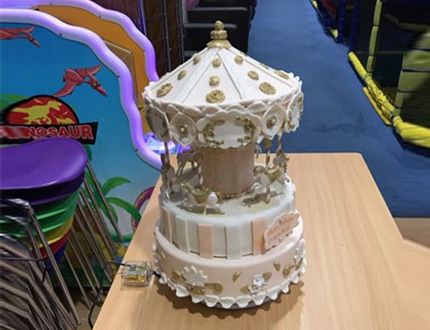 "My attempt at the carousel cake. This was for my granddaughter's birthday. It rotates and it's musical . She loved it. Thank you CakeFlix!"
WINNER – Greek Urn by Margaret Darroch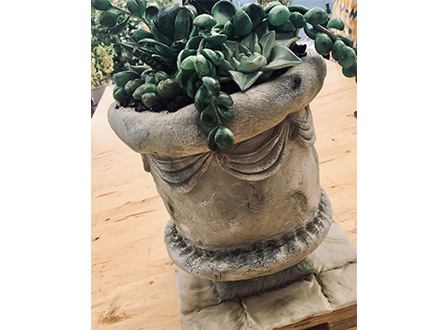 "I chose the Greek Urn by Zoe Burmester for my Aunty's and Godmother's 80th Birthday! It was a huge step to another level for me with structures, moulding and hand painting! A hot day resulted literally in a melt down! And a mad dash with a rescue box created version 2!!! Hence the not so good pics!!"
Congratulations to this months winners, runners up and all entrants. Prize winners will be contact by the 10th of the following month.  
To enter next month's competition for the chance to win some more incredible prizes submit your cakes using our Cake of the Month entry form today and let us know what your favourite cakes were in the comments section below!
Not a member? Take out a FREE week trial with us today at www.cakeflix.com