Half of what businesses spend on marketing is wasted, but the trouble is most don't know which half! 
These days there are two different means of marketing; online and offline. In this article we're going to focus on cheap, effective, offline marketing processes that will allow you to reach out and engage directly with your potential customer base.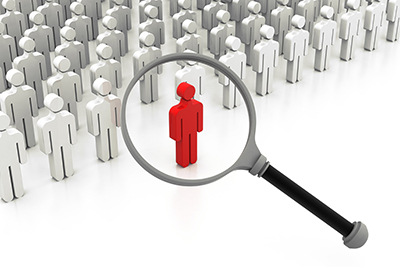 Let's start back at the very beginning. In business you have to start with a dream, then you need a plan in place to achieve that dream.  Within that plan there will be a very detailed Chapter on how you are going to find and keep the right customers to turn your dream into reality. Do not make the mistake of thinking that everyone is your potential customer, in fact, that logic will do you more harm than good. You need to know your target market and don't waste any money or energy trying to appeal to the masses as all you'll hear back is that, you either don't have the right product or the right price to satisfy the majority of people out there. That might be true for the people you have reached, but you have simply reached the wrong people.
You need to make a decision on where you plan to pitch your product on the exclusivity scale. Then create the marketing plan to ensure that you are targeting precisely the potential customers who will appreciate a hand crafted cake and pay appropriately. 
Looking After Existing Customers
Before we start trying to find new customers we must first look at how to better manage and reward our existing customers.
In marketing I've seen only one strategy that can't miss – and that is to market to your best customers first, your best prospects second and the rest of the world last.  John Romero
In the cake industry your customers volunteer a wealth of information and used wisely this information is gold dust for future marketing. Completing the order form you're going to ask for an email address, get that all important wedding date or birthday and it's not unreasonable to ask a customer for their home address. Note that the information you gather, store and re-use must be GDPR Compliant.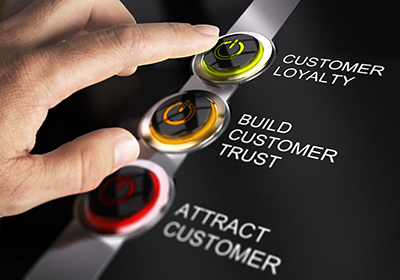 It costs between 4 to 10 times as much to recruit a new customer than it does to re-sell to an existing customer. This is why it's hugely important to look after your existing customers well and make them feel welcome and appreciated.
When we ran Truly Scrumptious Designer Cakes, we would send all our wedding couples a good luck card with a National Lottery ticket the week before the wedding. In there was a hand written message explaining where and when the cake would be delivered and any other notable points. This reassured them that they didn't need to worry about the cake and they now have a chance of winning the lottery! Now, nobody ever came back and said that they won anything substantial, but everyone came back very appreciative of such a lovely touch as we had put their minds at ease at a very stressful time. The cost to us was tiny in comparison to the price of the cake, but this little touch went a substantial way to building our customer relationship.
Having made their wedding cake you now know when their anniversary date is each year. It's just then a case of a gentle reminder a couple of weeks beforehand with an offer to replicate their top tier or something similar.  You should always look at the lifetime value of a customer, not just the instant sale so it's the same with birthdays. Keep a database and send a card to your best customers, which is really a gentle reminder to come back to you for another cake. This is something you can switch on and  off at any time, but you need the database before you can do anything so if you haven't already started, make it the one thing you do today.
Monitor and Analyse 
Finding new customers can always be challenging, but we have tried and tested almost every marketing opportunity with varying degrees of success. The key thing is to ensure that any marketing you undertake must have analysis in place to measure the success rate. 
There's no point in putting an advert in a local paper or magazine if you don't have a means of measuring whether you have created a positive ROI (return on investment). This is why you will often see coupon codes used, which is for the advertiser to measure the advert's success.
Plain and simple, if you can't analyse the opportunity then don't do it or you will fall into the category where you don't know where you're wasting 50% of your marketing budget and time.
Newspapers and Magazines
As a cake business, you can easily provide a coupon code giving away something of a higher perceived value, something like a free 8" cutting cake or free delivery within 15 miles, which will incentivise the reader to use the code. It should cost you less than the value you are giving away, but crucially you can then measure the number of codes that are used. The key thing is to ensure that the campaign is profitable by assessing sales and taking off all the costs, including the advert in the first place. If you have generated a positive ROI then you know that this plan works. Thereafter it's a case of always PLANNING – DOING – REVIEWING.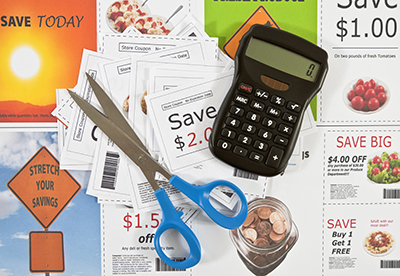 The best return we saw was when we owned the Cupcake Cafe Bar, which was a lovely tearoom with cake decorating school out in the Scottish countryside. In 2010 we had heavy snow that meant that the cafe was closed for over six weeks as the snow was just too deep and temperatures down to -15C. Eventually the local farmer dug us out and cleared the road so we could open again.
However, the busy pace that we had enjoyed before the snow had depleted to nothing more than a trickle. We put an advert in the local paper offering a free coffee and cupcake, which required the customer to cut out the coupon TIP: always make sure that you have an expiry date. Within a week we had 130 coupons handed in and of course the customers all bought sandwiches and extras while they were there. It was hugely profitable and got us back on the map and before long we had queues at the door again. 
When advertising make sure that you have a clear Call to Action. What do you want the reader to do? Phone, email, go to the website? Whatever it is it needs to be loud and clear and give the reader something compelling that will make them take action. To get best results, you should insist on the right hand page and as far forward in the publication as you can.
The best and cheapest way to get newspaper or magazine coverage is to give them a story. A press release is not reserved for the press corps or PR agencies, you can create one just as easily. If you are unsure how to do it check out Instant Promotions by Brad Sugars. I first read the book a number of years ago and a few months earlier had received a very strong letter from Louis Vuitton as Paul had replicated their suitcase design in cake. We immediately apologised and sent a couple of letters asking if we could make the cakes with their consent for a commission and we would create life sized replicas for their product launches, but, alas, we heard nothing back. Having just read the press release chapter in Instant Promotions, I thought I would see if it worked. I wrote an article based on David v Goliath, where we were the small cake shop in Linlithgow against one of the World's biggest fashion houses, over a cake! I sent the article and some images on the press livewire, but didn't hear anything for a couple of days and then…WOW. We were in every newspaper in Scotland and a few in England and Wales too. The BBC and Scottish TV news teams wanted the story and I was interviewed, which was shown at the end of the main evening news. All of a sudden we had turned a negative into a huge publicity stunt, all just by taking action. We have since used press releases to great effect and so long as you write an interesting story the local press will likely put it in print. And it's Free! 
Flyers 
Don't print 2k flyers thinking that you will get 2k phone calls. The take up rate with flyers is very low indeed so you need to make the flyer work for you or rather you need to work for the flyer. The number of people I see at trade shows and events handing out flyers thinking their jobs done always astounds me. Only give out a flyer once you have had a chance to explain to someone who you are, your products, unique selling points and what makes you the best person to make their cake. Make sure that there's a reason for them to keep the flyer, back to the coupon codes, or it will just end up in the bin along with all the others.
When we first started out we went round the houses, literally, knocking on doors handing out flyers and cupcakes. We knew that just putting a flyer through the door wouldn't work so we had to engage in conversation. It was tough and a lot of doors were thrown back in our faces, but that sums up business itself.
It's a strange analogy, but we just kept knocking and once the doors started opening they were opening from all directions and all of a sudden we were being invited to events and shows.  It would have been easy to give up and feel sorry for ourselves, but, back to the point I made earlier about trying to appeal to the masses, it just doesn't work, but they will take your cupcakes off you. 
TV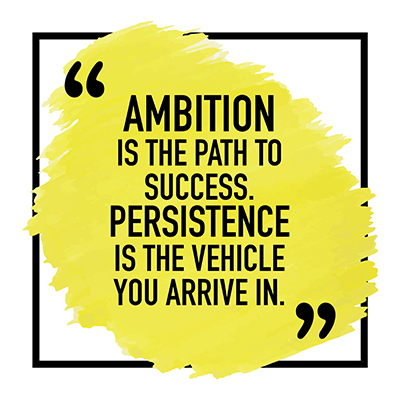 Paul managed his first TV appearance as a virtual unknown. This was down to being persistent in asking to get a slot and not being put off by the knock backs. One day while driving through Glasgow with some extra cupcakes, I took a slight detour and headed for the Scottish TV studios.
I had the name of the Hour Show's producer so asked for her at reception. Much to my amazement she appeared and took the cupcakes up to her team with yet another gentle knock back. 
However, just two weeks later Paul was in the middle of a class and I got the call. Could he make a cake and present it live on the show to mark the show's first anniversary – tomorrow? Without consulting Paul I said yes, you don't get opportunities like this too often! His immediate reaction was fear, then a lack of time, then probably something else that would have been a fair and reasonable excuse. But he put all that to one side and went ahead and had his first live TV appearance on The Hour show in 2011. The key lessons from this are to keep knocking and don't be afraid to take on something way outside your comfort zone, you'll be amazed at what you are really capable of.
Summary
I've only just scratched the surface here and there is so much more on offline marketing, but the keys things are to:
Create a marketing plan with timelines and deadlines
Allocate a marketing budget
Only put time and money into marketing that you can test and measure
Be persistent, don't take rejection personally, brush yourself down and try, try, try again
For more on Trade Shows, Wedding Fayres, BNI and why it's good to link up with a local hairdresser, check out CakeFlix PRO MEMBERSHIP.
This article is written by David Brice, lead Business Tutor at CakeFlix. Join David and a team of marketing and legal professionals as well as our photographer and accountant who all impart their knowledge with over 100 business lessons.  As a Pro Member you will also get an extra pricing video on every weekly course produced and direct access to Paul and David and their vast network of professionals.
If you are serious about making profit from cakes then this is for you.
To Upgrade CLICK HERE or if you have any questions at all please CONTACT US.