Bonus tutorial this Monday. Find out more…
Since the launch of CakeFlix last month we've had an overwhelming amount of positive feedback about the new site. Members both old and new have let us all know just how much they love the new set up.
With new regular live shows, a techniques section, a products section and much, much more to add to our ever-extending library of over 800 multi-award winning cake tutorials! CakeFlix has been a huge success!
However, there's much more to come…
What to expect?
Our ultimate goal for CakeFlix is to make it a library of the best cake tutorials from the best cake tutors from around the world. We want to offer different styles of designs, techniques and filming.
That's why we are now introducing our new 'CakeFlix Artist' tutorials where we ask artists from all across the world to film self-made tutorials to add to the CakeFlix library.
Our First CakeFlix Artist…
We are now really excited to announce that our first ever homemade cake tutorial will be available as a bonus to all members from this Monday 20th August with our very first 'CakeFlix Artist' Domy Dobek!
Who is Domy Dobek?
Domy Dobek is an award-winning cake designer, author and the head of Sweet Revolutions.
Through her company Sweet Revolutions, Domy has her own brand of face and body moulds that have been extremely popular for several years now and are sold all across the world!
Domy has taught sugar art skill to students around the world for many years and loves sharing her knowledge. She is currently based in Dublin, Ireland and is nowhere to share it with our CakeFlix members as our first guest 'CakeFlix Artist'.
You'll be seeing a lot more 'CakeFlix Artist' tutorials which is the title we are giving to our tutorials filmed in the artist's own home or studio.
Domy is the first of many CakeFlix Artists to come so keep your eyes peeled on CakeFlix for more to come!!! We'll also be introducing the first of many more contributors to Team CakeFlix very soon so stay tuned. Exciting things to come!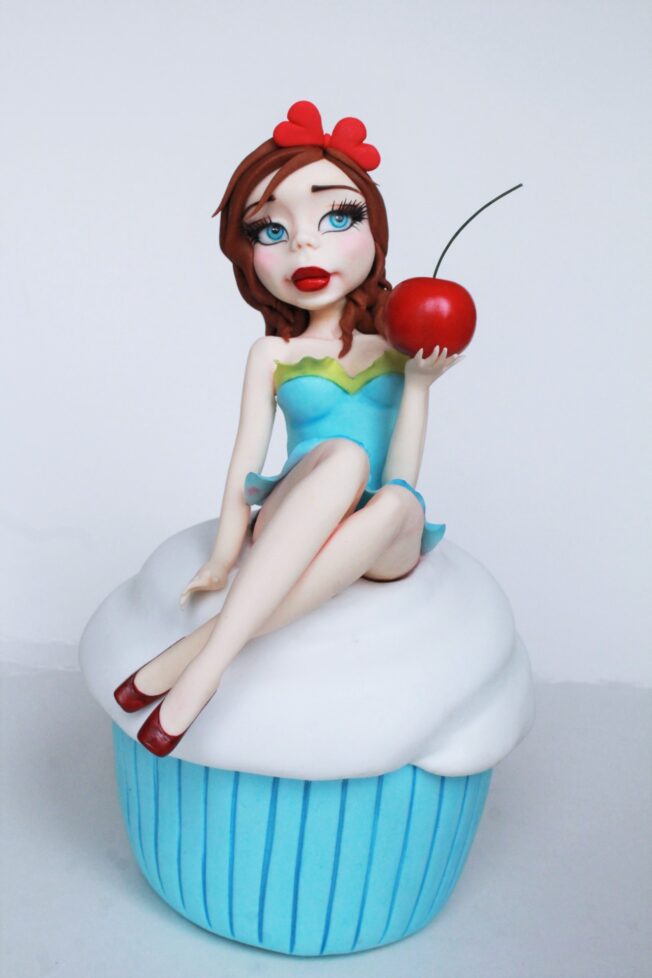 This course will be available to our Premium and Pro members only.
Not yet a member? Sign-up to our 7-day free trial now!!!