It is great news that Cake Masters Magazine Awards 'The Reunion' is all set to go ahead on Friday the 5th of November at the Britania Suite at the NEC, Birmingham.
We have had some wonderful nights at the awards and we invite our members and friends to join us at the awards on a CakeFlix hosted table. It will be a laugh and a great opportunity for us all to meet face to face for the first time in a long time!
Price: £89  Dress Code: Strictly glamorous and black tie
Tickets include:
Welcome drink on arrival
Delicious three-course meal with a glass of wine
Awards ceremony
After party with LIVE music
All attendees receive a gift bag!
To join us simply complete the form below (confirmation of receipt will appear in this space once the form has been entered)

NOMINATIONS ARE NOW OPEN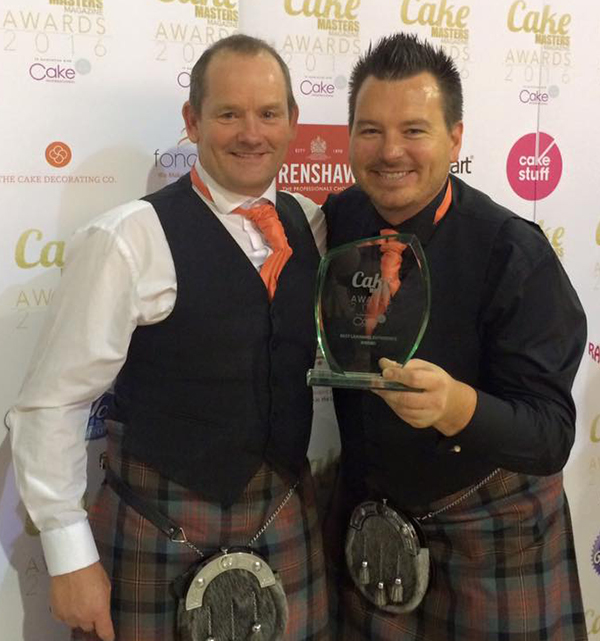 We have been overwhelmed with the amount of support that we have had from you guys, which makes running CakeFlix such a joy.
Your support has led CakeFlix to have been 5 times Winners of Cake Masters Magazine - Best Learning Experience.
Paul Bradford has been nominated 4 times in the Cake Hero category.
We humbly ask for your consideration in nominating CakeFlix in the Best Learning Experience Category and Paul Bradford in the Cake Hero category.
We appreciate just how many other amazing artists and platforms there out there, which must make the decisions very difficult. We just ask that you consider that since the last awards we have launched:
*New feature length cake tutorial every week for over 10 years
*Produced Caking all Over the World
*CakeFlix Master - Fully accredited & certified online learning
*CakeFlix TV App
*Residential Cake School at Strathardle Lodge
Teaching and learning at at the core of everything we do and with your support we will continue to be pioneers of  learning and teaching methodologies in the cake industry.
Our channels are:
Website: https://www.cakeflix.com/
Facebook: https://www.facebook.com/CakeflixOfficial/
Instagram: https://www.cakeflix.com/
Pintrest: https://www.pinterest.co.uk/cakeflix/
Youtube: https://www.youtube.com/c/Cakeflix