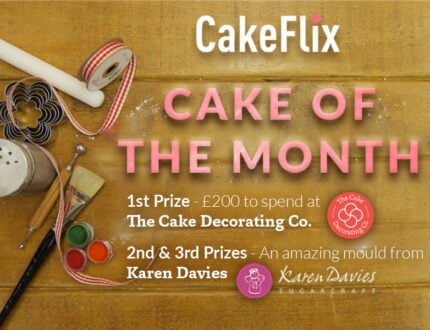 Cake of the Month is a monthly competition where members of the CakeFlix cake community compete for a whole host of incredible prizes from our generous sponsors The Cake Decorating Company and Karen Davies Sugarcraft.
Members submit their best work over the month, where entries are then judged by the lovely Paul Bradford (he told me to write that) with different prizes awarded for 1st, 2nd and 3rd place.
This Month's prizes…
1st place – £200 to spend at the Cake Decorating Co.
2nd place – A Premium Karen Davies mould
3rd place – A Karen Davies mould
To enter next month's competition for a chance to win simply enter your cake via our Cake of the Month form.
Now it's time to take a look at this month's entries!
As you'll see the standard just gets better and better and Paul found it very difficult to decide. You'll see his 1st, 2nd and 3rd at the foot of the page, but take a moment to enjoy each and every entry.
Entries
Louise & Neil in the snow by Paul Akrigg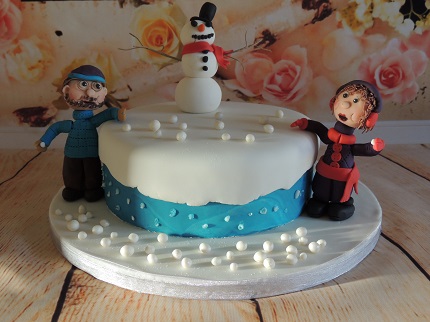 "Taken from Paul's Christmas Cake design book. It is a rich fruit cake covered in marzipan and sugarpaste. Made for my little girl (29) and her fiance."
Festive Gnome Cake by Doreen Priestley
"I wanted to try my hand at sculpting a cake and my Christmas gnomes were inspirational. My sculpting skills are not great, but Paul's tutorials on sculpting cakes gave me some confidence. Most recently I watched the Santa's Christmas Car tut and gave it a try. I'm really proud of this little guy!"
Humpty Dumpty by Michelle Hickmott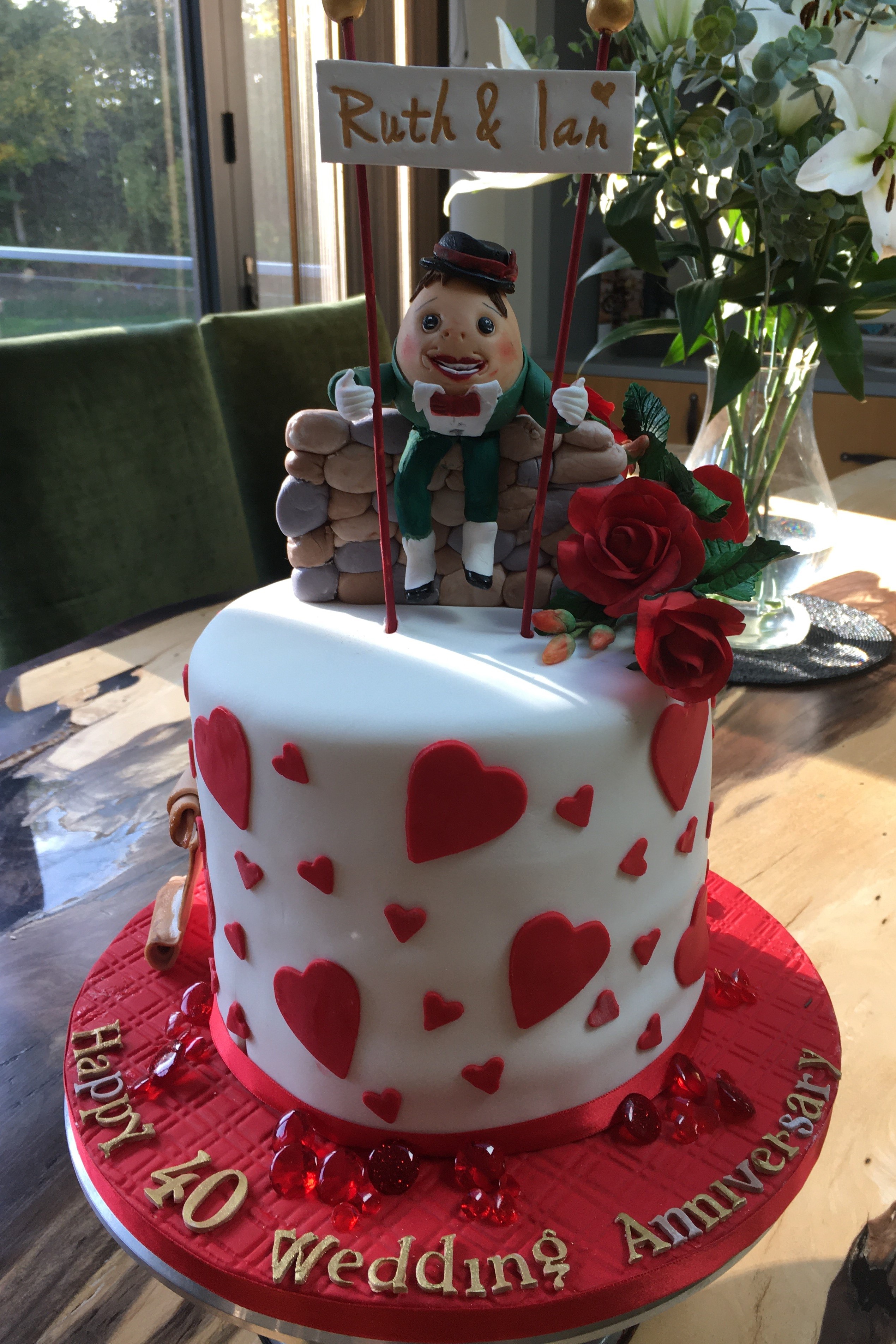 "I was asked if I could make a Humpty Dumpty cake for a 40th Wedding Anniversary, I loved making this cake and the clients were over the moon. Thank you Paul for telling us all your secrets, I wouldn't have been able to make this without watching many of your tutorials."
Anniversary cake by Cristina Biel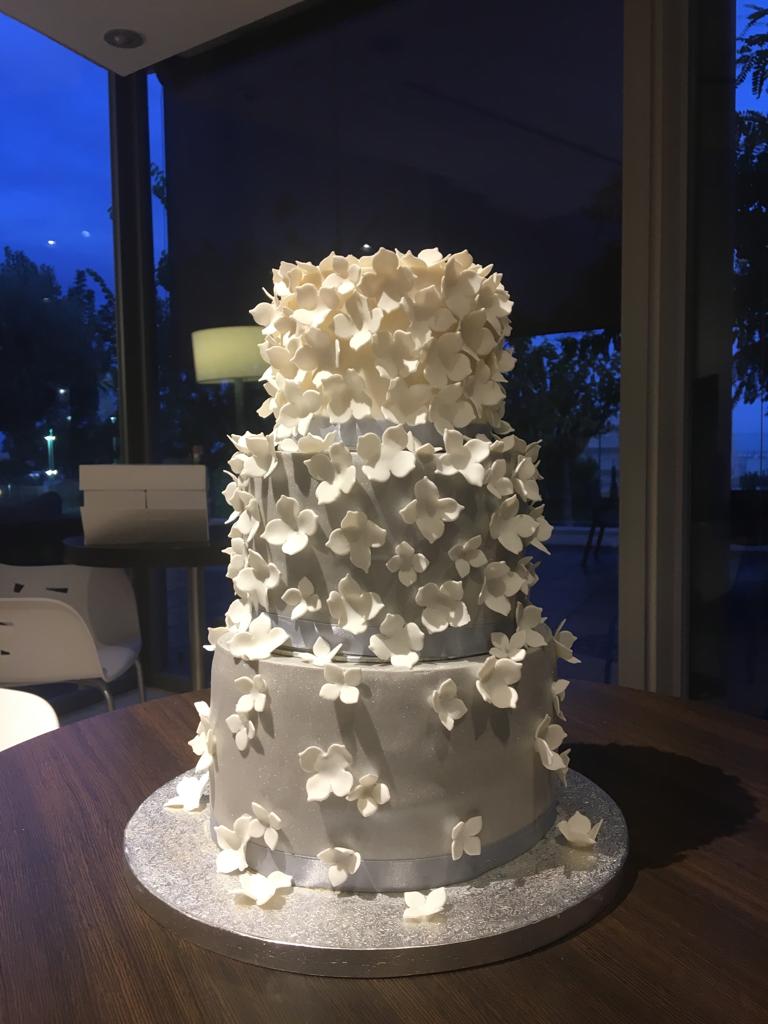 "25th Anniversary cake in white and Silver with cascade hydrangea flowers. 3 tier orange flavor cake with orange curd filling."
3rd place – Salted Caramel Gingerbread Christmas Cake by Pamela Greene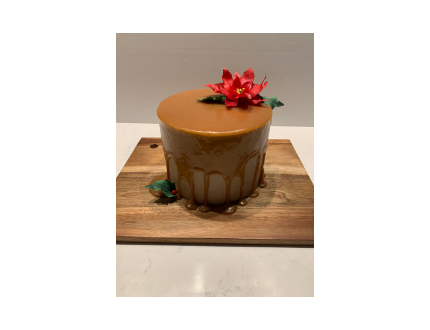 "I watched Paul's tutorial on this cake and loved it. I was going to a Christmas party and decided to make the cake for it. I am a sugar flower lover so I added a sugar flower poinsettia to it. My "drip" was a bit heavy but no one complained about extra caramel! Thanks Paul."
2nd place – Pumpkin Floral Delight by Julie Bannon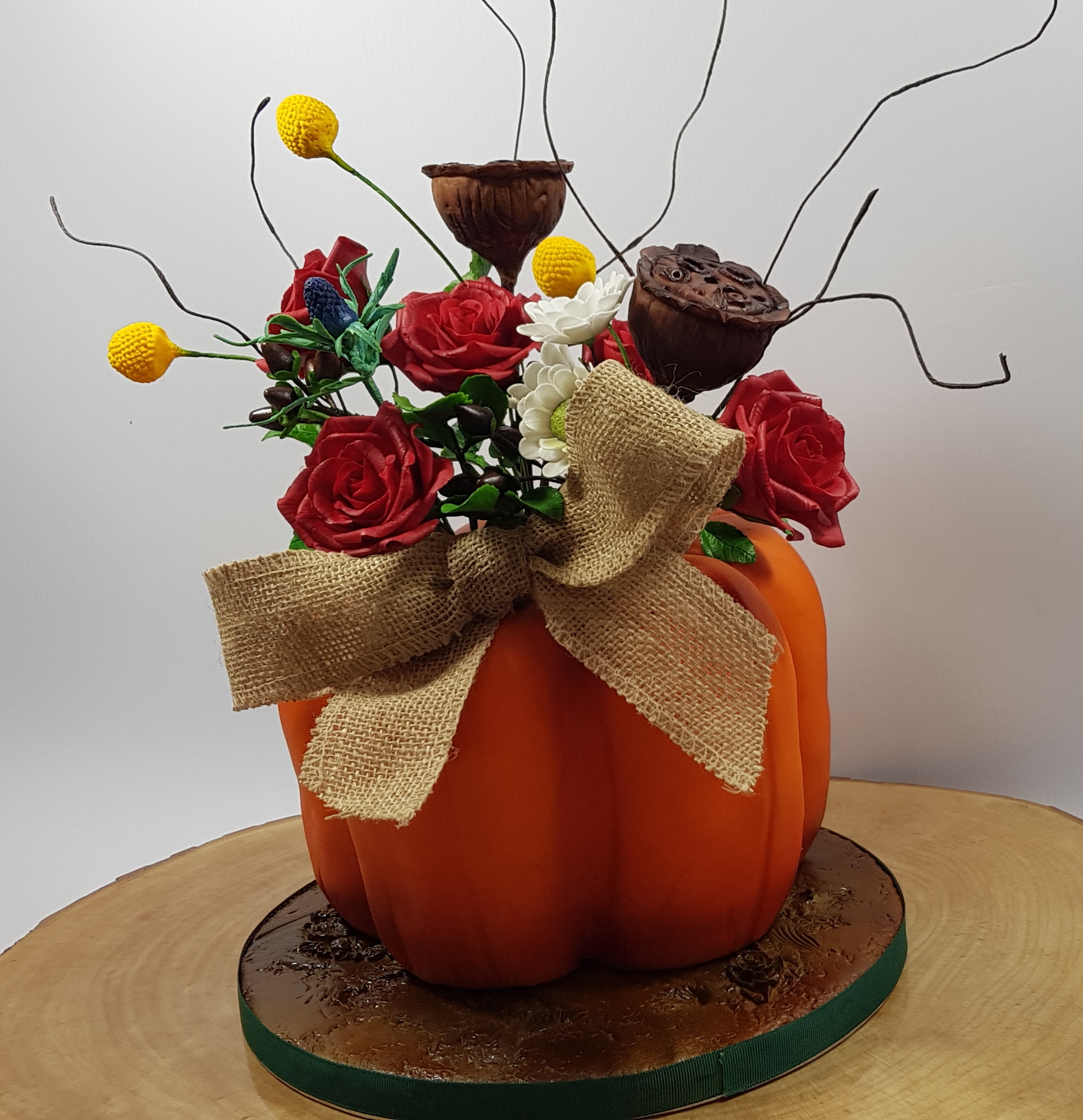 "My Niece is a Florist and I took inspiration from her amazing Pumkin Floral designs."
1st place – Baking by Sue Pinnick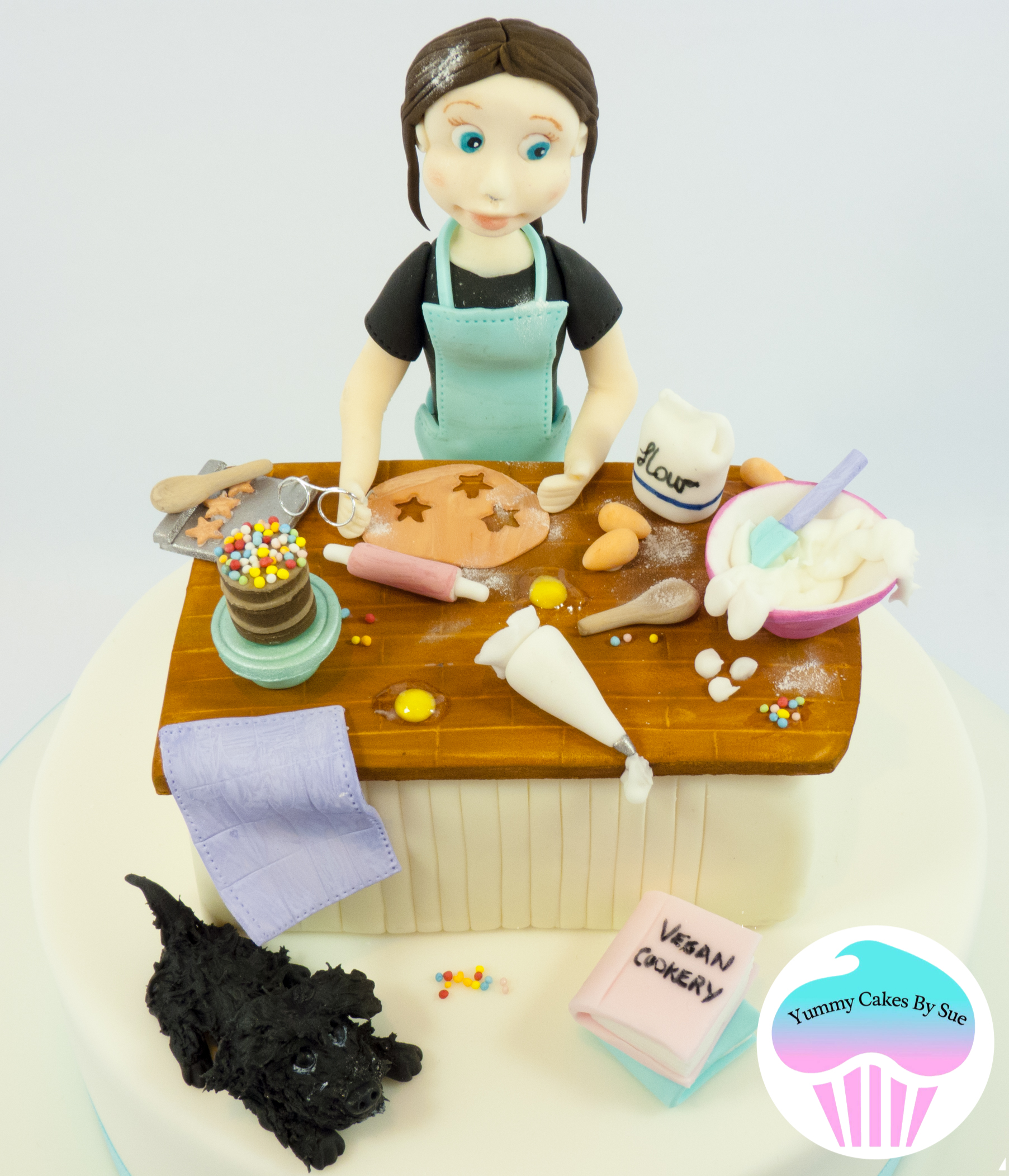 "I had made her sister's cake a while ago so I needed to make this one special too. She loves baking and gets messy! I have replicated her kitchen worktop and included her dog and vegan cookery books. I absolutely loved making this cake!"
Congratulations to this months winners, runners up and all entrants. Prize winners will be contacted by the 10th of the following month.  
To enter next month's competition for the chance to win some more incredible prizes, submit your cakes using our Cake of the Month entry form today and let us know what your favourite cakes were in the comments section below!
Not a member? Take out a FREE week trial with us today at www.cakeflix.com