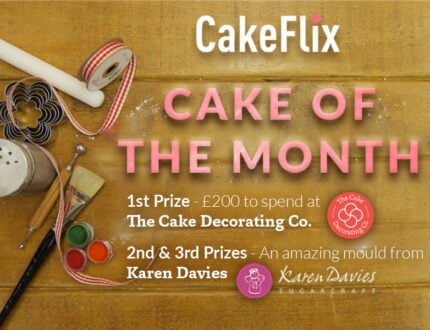 Cake of the Month is a monthly competition where members of the CakeFlix cake community compete for a whole host of incredible prizes from our generous sponsors The Cake Decorating Company and Karen Davies Sugarcraft.
Members submit their best work over the month, where entries are then judged by the lovely Paul Bradford (he told me to write that) with different prizes awarded for 1st, 2nd and 3rd place.
This Month's prizes…
1st place – £200 to spend at the Cake Decorating Co.
2nd place – A Premium Karen Davies mould
3rd place – A Karen Davies mould
To enter next month's competition for a chance to win simply enter your cake via our Cake of the Month form.
Now it's time to take a look at this month's entries!
Entries
Cake by Justine Cutler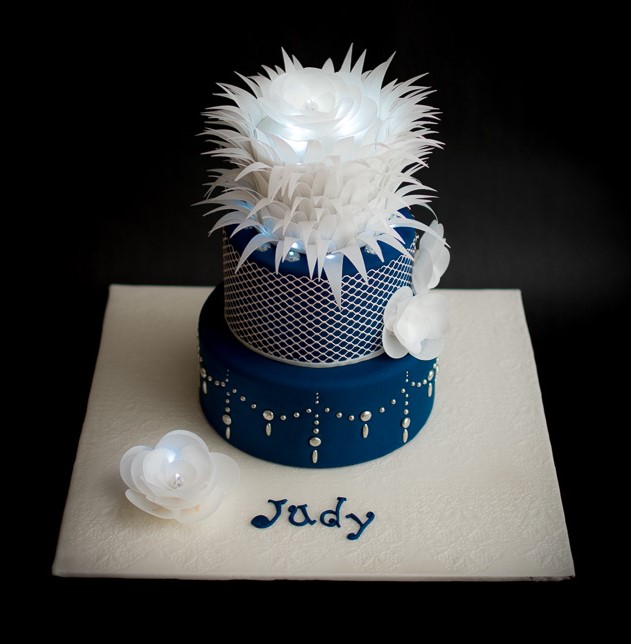 "Based on Paul's wonderful Crystal Palace cake, this was made for a friend's wife who loves wedding cakes (no, they weren't getting married)."
Salon Beauty by Joanne Lott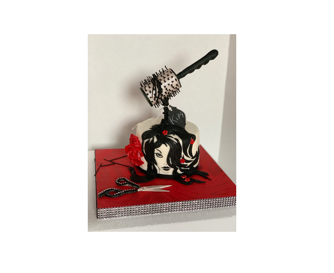 "Birthday cake made for a beautician."
Festival Party by Sue Pinnick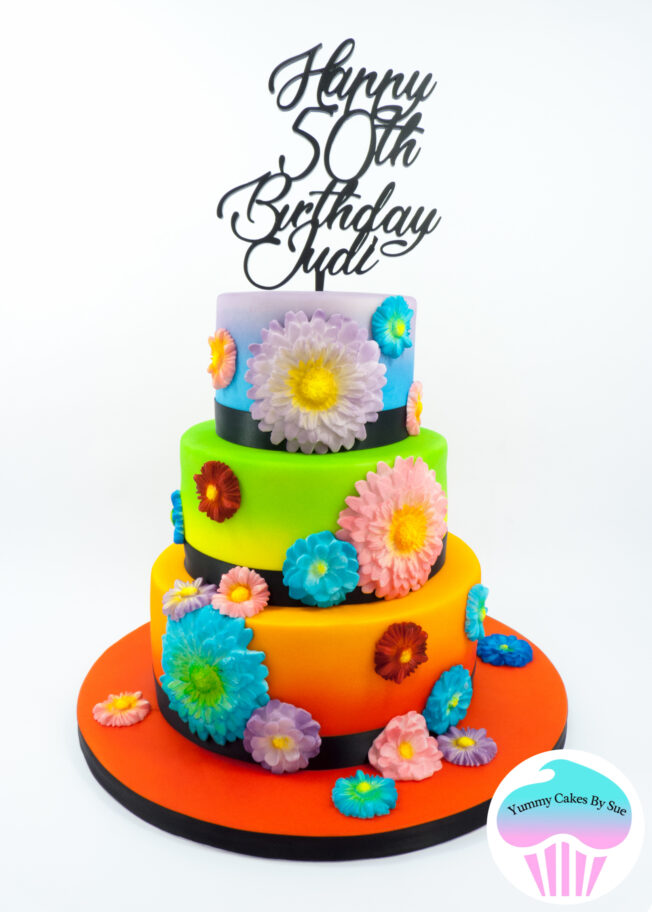 "My best friend was celebrating her 50th with a festival themed party. This cake was so quick to make as all of it was airbrushed."
Ocean Life by Thérése May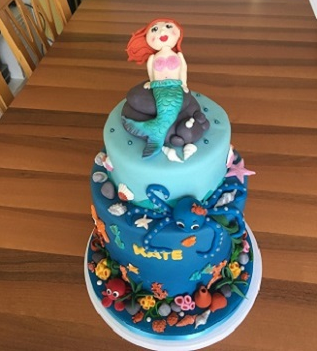 "Inspiration from Paul's Mermaid Cake. Unfortunately her big ole head was too heavy and it dried tilted back (so she's leaning back dreamily …. that was the cover story ha ha) so this is the best angle I could get for the pic with the whole cake in."
Wedding Cake by Sriyani Kulasuriya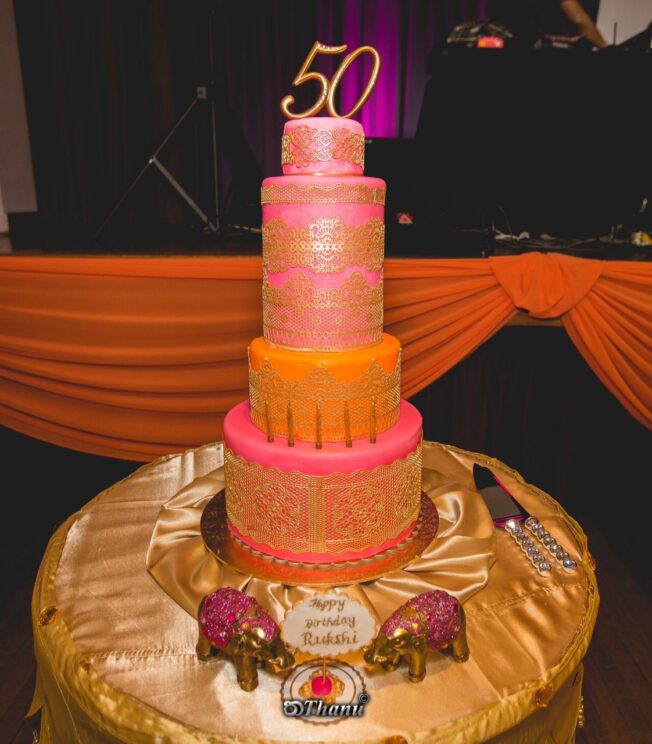 "Made for a friend."
Student Uni Digs by Ruth Wallace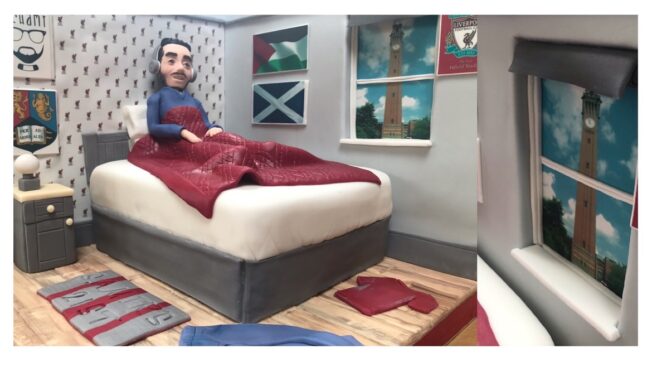 "The customer had a few requests so i had to come up with a design to incorporate her ideas for her son's 21st. I based the idea of Paul's VW Campervan tutorial using a cake board for a scenery backdrop.This is now my 3rd cake using this technique."
Spotty Handbag by Vicky Gardner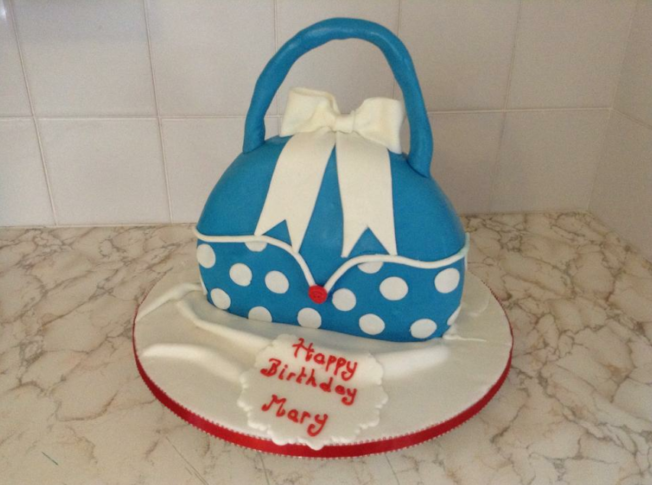 "I wanted to make a nice cake for my mother in law for her birthday and after watching Paul make this cake I thought it was perfect for her and she loved it."
Fault Line Cake by Belinda Neal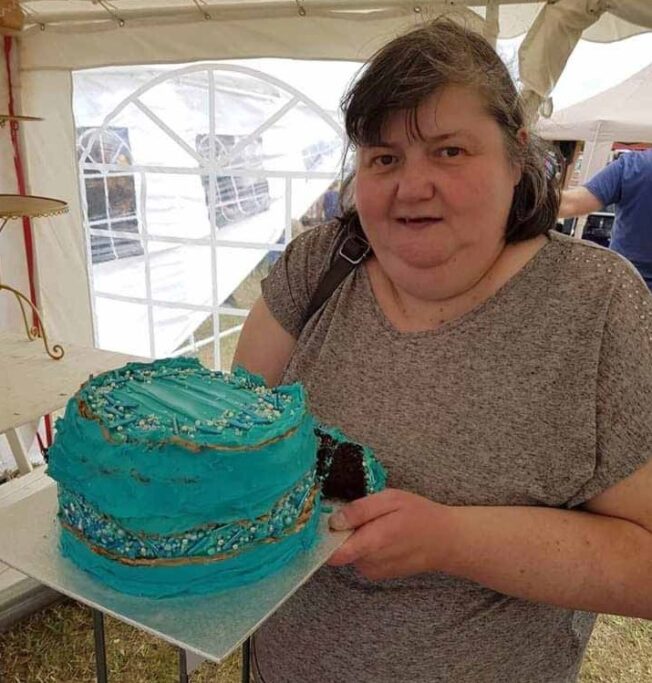 "I entered a local Great British Bake-Off competition at Codicote in July this year for a show-stopper cake. I wanted to try a new technique out on the market, called 'Fault-Line' Cake. I came third, and won a Kitchen Aid Blender & certificate. Judges took this photo of me, with my cake entry."
Geode in Lights by Wendy Jordan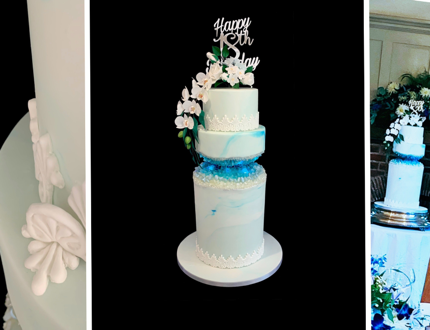 "My client, the birthday girls (18th birthday) brother, wanted a centre piece cake for their surprise private dining experience for friends & family. It was at a very nice forest hotel & following the event the venue shared the image & liked on both my social media platforms and complemented my work."
Children's' Birthday Cake by Kenneth Bragjerd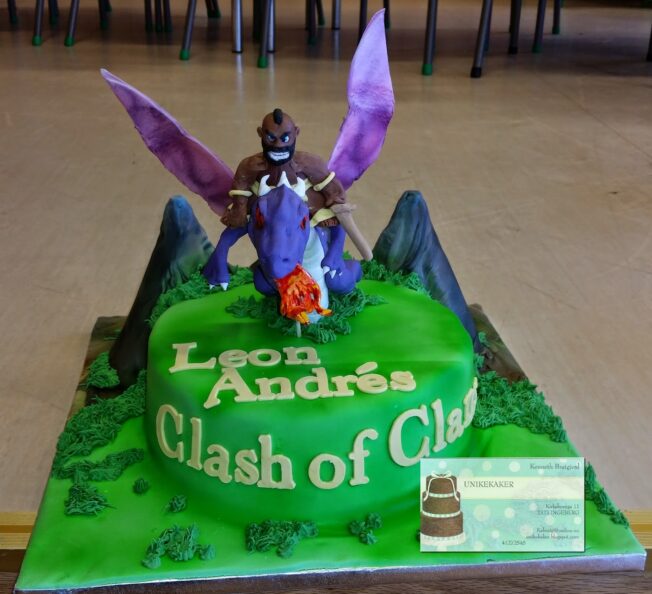 "A cake that was for children's birthday. The boy wanted something with a dragon and mountains. I used rice crisps and marshmallows for the mountains, sugarpaste for the dragon and even and pulled the cake with. The wings of the dragon are rice paper and the cake is chocolate with buttercream."
Minnie by Tuoyo Shackleton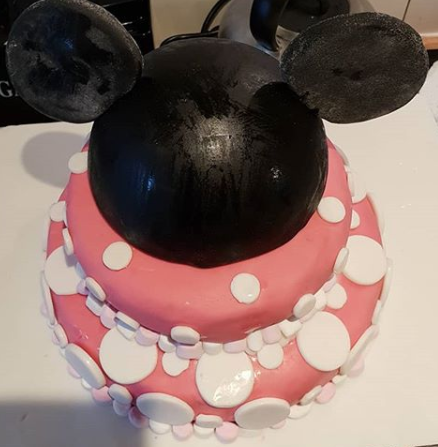 "Made this for my sister's twins. They are Disney obsessed, so i gave it a go."
Romina, Giurgiu, Jud. Giurgiu, B-Dul Decebal by Niculae Nicoleta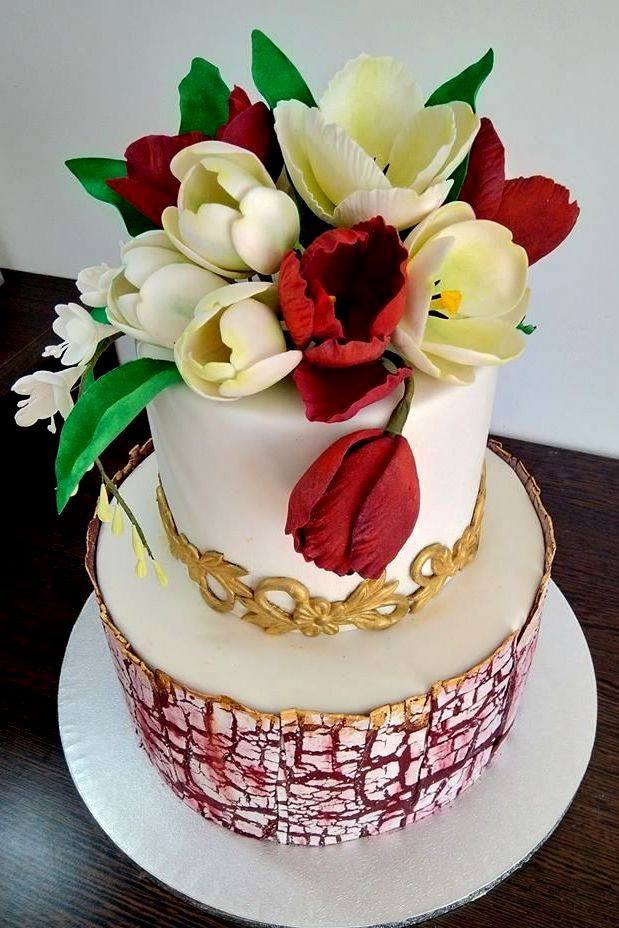 "Tort nunta cu lalelele si scoarta de copac." (Wedding cake with tulips and tree bark).
Baby Dedication Cake by Mary Olusanya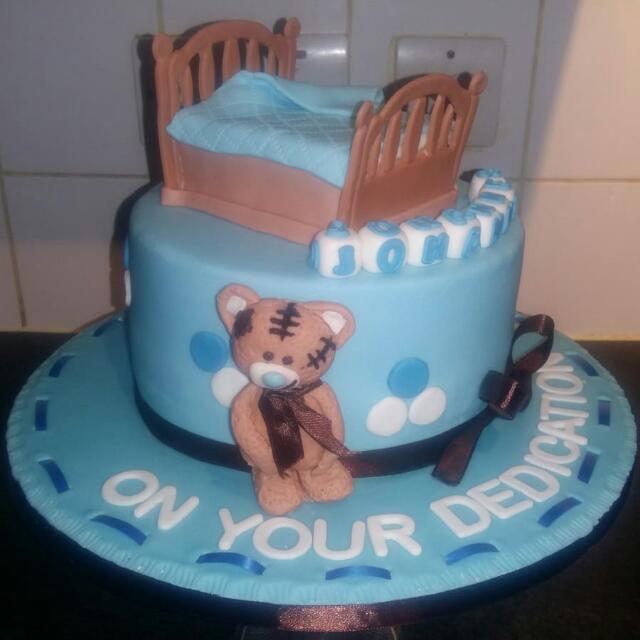 "Trying out a bed cake for a baby."
Old Fashioned House by Jini Bopitiya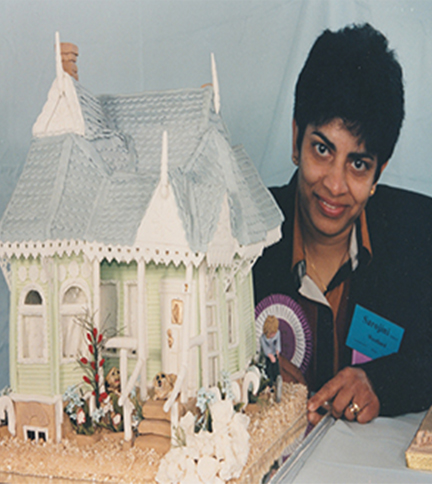 "The inspiration for this cake was my family home in Sri Lanka. It's been in my family for many generations and wonderful memories were made there. I often reminisce about it while living in New Zealand."
Piano at the Opera by Nicole Rincon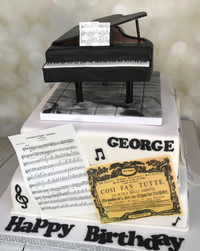 "I did this for my brother in laws 60th. He is a professional classical singer and plays piano. It's a two tier cake with a piano cake topper with the help of Paul's piano cake tutorial."
3rd Place – Cute Wolf with Blue Eyes by Ann Chapman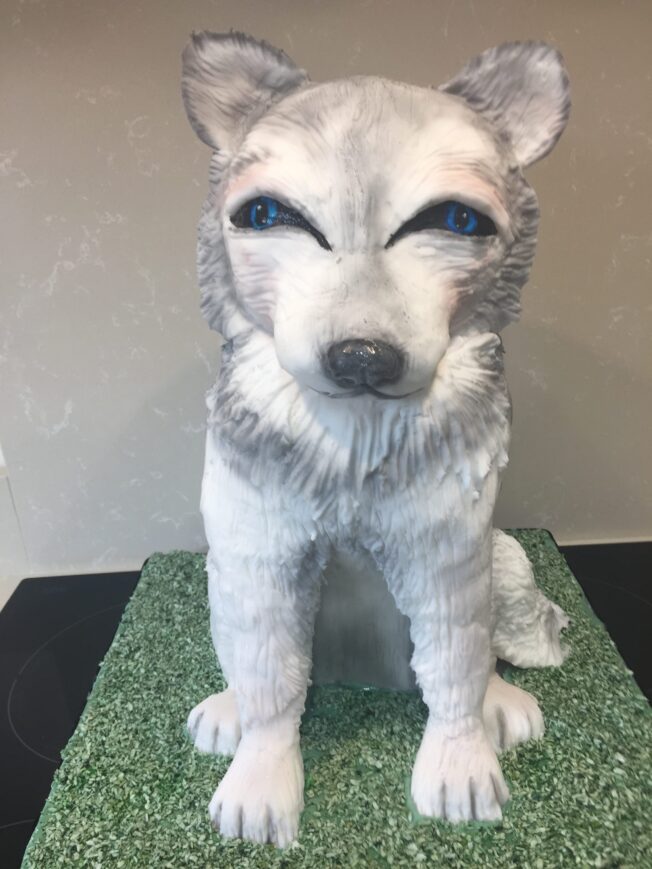 "My granddaughter asked for a wolf cake for her birthday party, unfortunately she broke her leg two weeks before her party so had to cancel the party. This year she again asked for a cute wolf cake with blue eyes, I was thrilled to see exactly what I was looking for on Netflix. She was made up."
2nd place – Puddle Duck by Sara Ruddick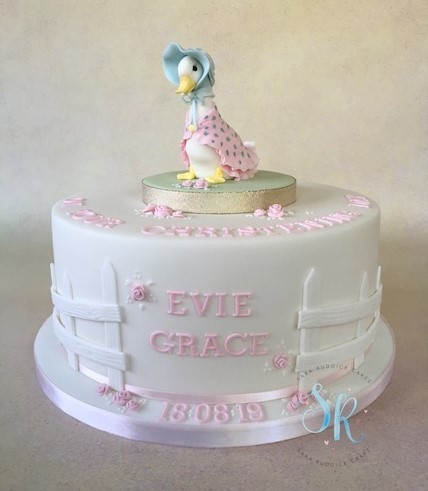 "Christening cake for a friend's daughter."
WINNER – Wrapped in Colour by Doreen Priestly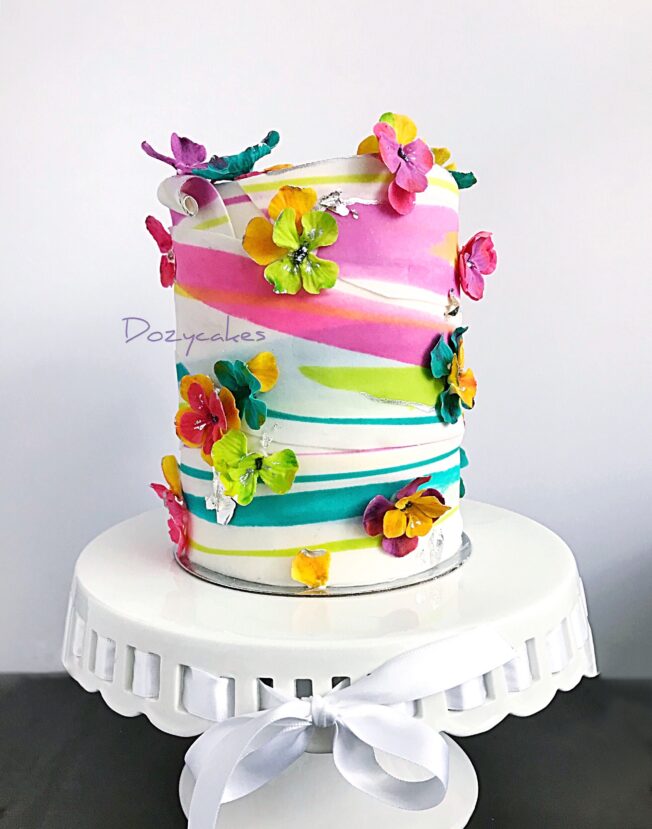 "Inspired by the bright colors of Raewyn Read's Tropical Cake, this colorful cake uses fondant embedded with neon stripes to create movement along the cake, and the bright hydrangea petals compliment the design. My customer wanted a happy birthday cake for her sister, who loved it. ?"
Congratulations to this months winners, runners up and all entrants. 
To enter next month's competition for the chance to win some more incredible prizes submit your cakes using our Cake of the Month entry form today and let us know what your favourite cakes were in the comments section below!
Not a member? Take out a FREE week trial with us today at www.cakeflix.com