Basic chocolate truffles are quick and easy to make, they can be either be dipped in tempered chocolate or rolled in cocoa powder.
The recipe below yields 12 walnut size pieces and has a shelf life of approximately 6 weeks.
Ingredients
150g good dark/milk or white chocolate (preferably couverture)
75ml whipping cream
15g liquid glucose
2 teaspoons liqueur of your choice
200g extra tempered couverture chocolate for dipping the truffles
Requires piping bag, plain or fancy nozzle and thermometer
Method
Mix together the glucose and cream and bring to the boil
Pour over the chocolate, wait a minute and stir to make a smooth ganache, add liqueur and mix in without over stirring.
Cool ganache to piping consistency and pipe out 12 walnut sized mounds, leave to set.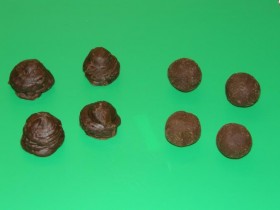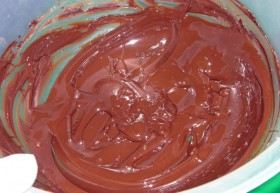 Temper the 200g of chocolate.
Then dip the piped mounds (as shown below) and shake off any excess chocolate, then place on parchment paper.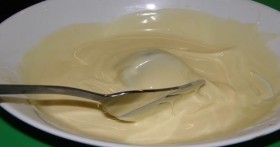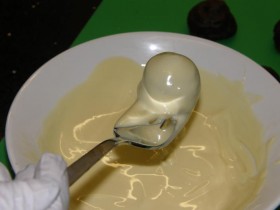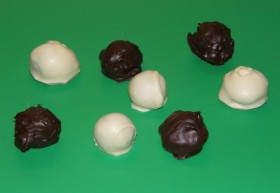 You can decorate with crushed nuts or chocolate flakes before the chocolate sets or decorate with lustre and edible glitter after chocolate sets.
Embellish in any other way which takes your imagination..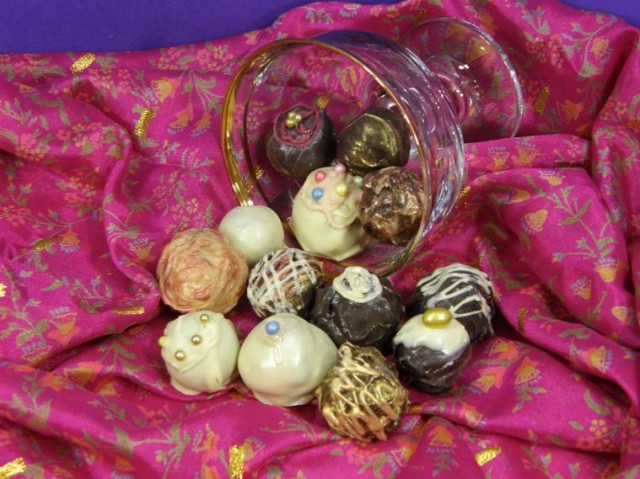 More Information
For chocolate tempering follow Paul's guidance here http://www.cakeflix.com/white-chocolate-shard-lesson-1-preparing-the-chocolate
Packaging for truffles is available in Hobbycraft http://www.hobbycraft.co.uk/wilton-gold-truffle-box-4-pack/574393-1000
Alternatively use cellophane bags and tie a pretty ribbon for presentation.
Merry Christmas,
madeitwithlove