Recently in our Facebook #CakeSharingFriday we asked our likers to tell us about cakes they have sold for WAAAAY less then they should have! We got some great responses, so if you're a cake decorator that's ever sold a cake for less than its worth, we don't think you're alone! In fact, if you are the one cake decorator that feels you have never sold a cake for way less than its worth then get in touch, so we can give you a big shiny medal!…made of cake…and we will only charge you 30p for it.
We hear over and over again how much trouble pricing cakes gives people so its worth giving these comments a read and learn a little from mistakes others have made.
Here's a snippet of some of the great examples of cakes that you, our members, have sold for a lot less than they should of:
Kimberley Younger – via Facebook (Winner of 12 month Pro membership!)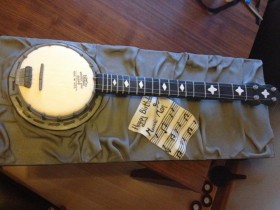 This is a life size banjo cake I made. It was only the 4th cake I had ever attempted. I naively told the lady who asked for it "oh I'm sure it'll only come to about £20…" Hours and hours of work later including panic attacks about finding a cake board big enough (impossible!), sourcing and sizing mdf and figuring out how to make an RKT floating neck I knew I'd underestimated a little Luckily enough she overpaid a bit mind you so I think I at least broke even in the end!
Rachel Ramsay – via Facebook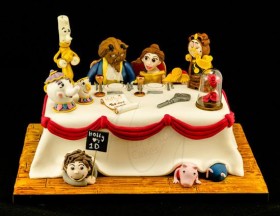 I did this one for a friend, so only charged her my basic price for the size of the cake – I did ALL the decoration for free! Took almost 30 hours of work (but I'm very slow!!)
Sumi ChocolateCake Yuwnaknw – via Facebook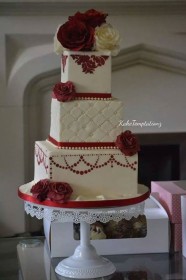 Charged £75 for this  @kaketemptations x
Katy Graham – via Facebook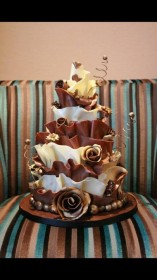 A cake I learnt from you Paul! I made this for £30 for a retirement party… Cost me significantly more and took me about 11 hours!
Collette Ruse – via Facebook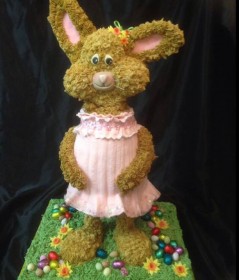 £15 I no I'm mad but you didn't see her face x