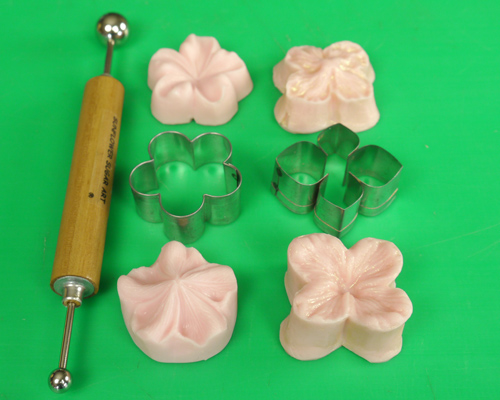 With many new products coming on the market at the moment sometimes its hard to sift out the good from the bad.
We've all bought cutters or moulds that seemed like a good idea at the time which are then left at the bottom of the tool box and with each glance convince yourself that you will use them again one day. There are many reasons that it may not see the light of day again and they are usually summed up in two ways 1. Too difficult to use or 2. Looked good, but little real practical application.
With the Hydrangea and Blossom cutters and moulds provided in the UK by Sunflower SugarArt UK  you can be sure that they are both easy to use and have many different ways in which you can use the flowers and petals to enhance a number of designer cakes.
Paul first became aware of them while running his most recent 5 Day Advanced Cake Decorating course where one of his students, Mish, had brought along these moulds and cutters to use on her designs. They were a huge success with everyone on the course extremely impressed by the quality of the product and also how easy they were to use while achieving a great result.
While creating the summer themed wedding cake for Italian cake magazine, Cucina Chic  Paul covered the cake in hydrangea to great effect (extract pictured below). This will come out as a tutorial once the magazine has had exclusivity of the step by step guide.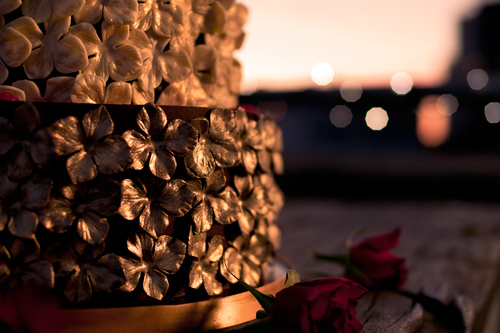 Paul has also now switch from using the PME ball tool to the Sunflower SugarArt one as its far better for the professional decorator in a number of areas including non-stick and applying pressure.
Our aim here is to share the knowledge of some of the best products out there and help to remove some of the mystery on the best tools and ingredients that we are aware of. Watch the short video below where Paul explains things in a bit more detail.