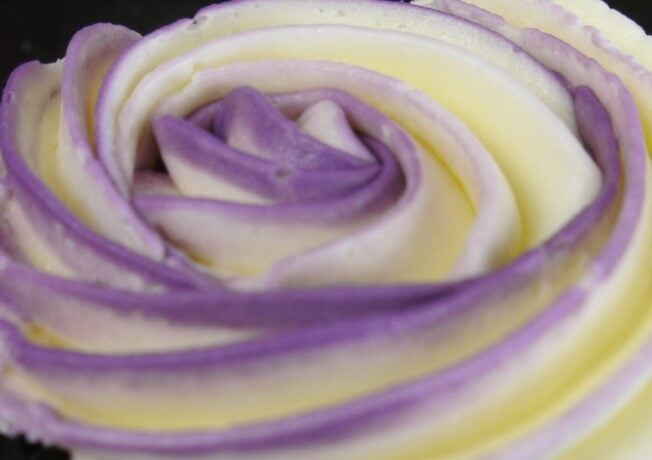 Creating a two tone swirl cupcakes is very straightforward and gives an excellent finish totally changing a plain cupcake to something inspiring and interesting.
First you line the outer area of the piping bag with the strong colour or the one one you want to see as the highlight on the edges of the swirl. You then add your buttercream through the centre of the cupcake and start to swirl.
Always a good idea to have a couple of practice attempts, which also allows the pattern to develop.
It's an easy, simple and effective way to create cupcakes fit for a wedding. Watch out for Wedding Cupcakes appearing on the Online Courses Library later this week. As the  library continues to grow our aim is to make it a great resource for both inspiration and tuition.