Nisha Fernando, from Sweet Delights Cakery contacted Paul a few months ago, to ask if he would like to be involved in an exciting collaboration, which would celebrate the Festival of Vesak. Unfortunately, Paul was unable to collaborate due to an extremely busy schedule, however we would love to share the fantastic cakes that Sugar Artist's from around the world have created.
Nisha said,
"I am so honoured and thrilled to organise the Festival of Vesak Cake Collaboration with 42 amazing Sugar Artists from around the world. Each artist has created a cake to honour the triple anniversary of Lord Buddha – his birth, his attaining Enlightenment and his passing away into Nirvana. We hope this cake collaboration will help bring Enlightenment around the world!"
Nisha kindly, shared the fantastic collection of cakes on a YouTube Video. You can watch it here….
What we particularly love about this collaboration, is that each cake is different, taking unique elements of the Festival of the Vesak and therefore using a wide range of different skills and techniques.
Here are a few of our favourites, if only we could list them all!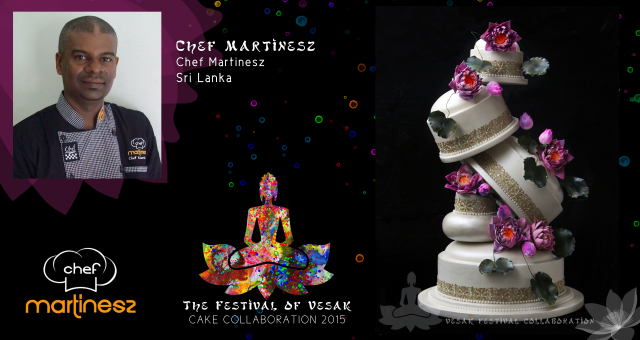 Cake Collaborations are great to showcase your work, get to know other cake decorators from around the world, and of course raise awareness for a special cause or charity!
Have you been involved in a collaboration before? If so, let us know by posting in the comments section below! 🙂 x