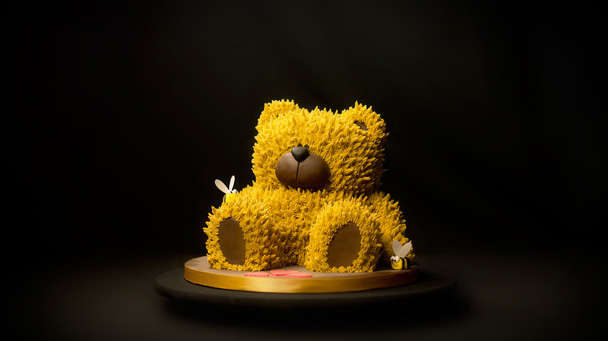 August; a month of holidays & relaxation for lots of people, but not us! If you hadn't already heard, the Paul Bradford Sugarcraft School is on the move. From the 1st of August, Paul and the team will be running the Sugarcraft School from Glasgow, slap bang in the city centre.
The studio is within easy walking distance of all the major train stations, 5 minutes drive from the M8 motorway and just 15 minutes drive from the airport. Also, there's lots of accommodation and parking nearby, and we'd be happy to advise you. What else could you possibly need? An abundance of restaurants, bars and shops you say? Lucky for you the school is in the heart of it all, so you can make the most of your time in the city. It's not all work and no play at our school.
In celebration of the Sugarcraft School moving we are running a competition on our Facebook page. Details and the link to our Facebook competition are as follows:
'Suggest a name for our Tatty Teddy cake and you could win a place on the Teddy Bear course on Saturday the 18th of August. The course is held in the Sugarcraft School in Glasgow, from 9.30am til 5.00pm and it is worth £142. Lunch is included and you take your own cake home. The winning Tatty Teddy name will be chosen by Paul himself and announced on our Facebook page.'
You can comment on this post or on our Facebook page to enter! Good Luck!