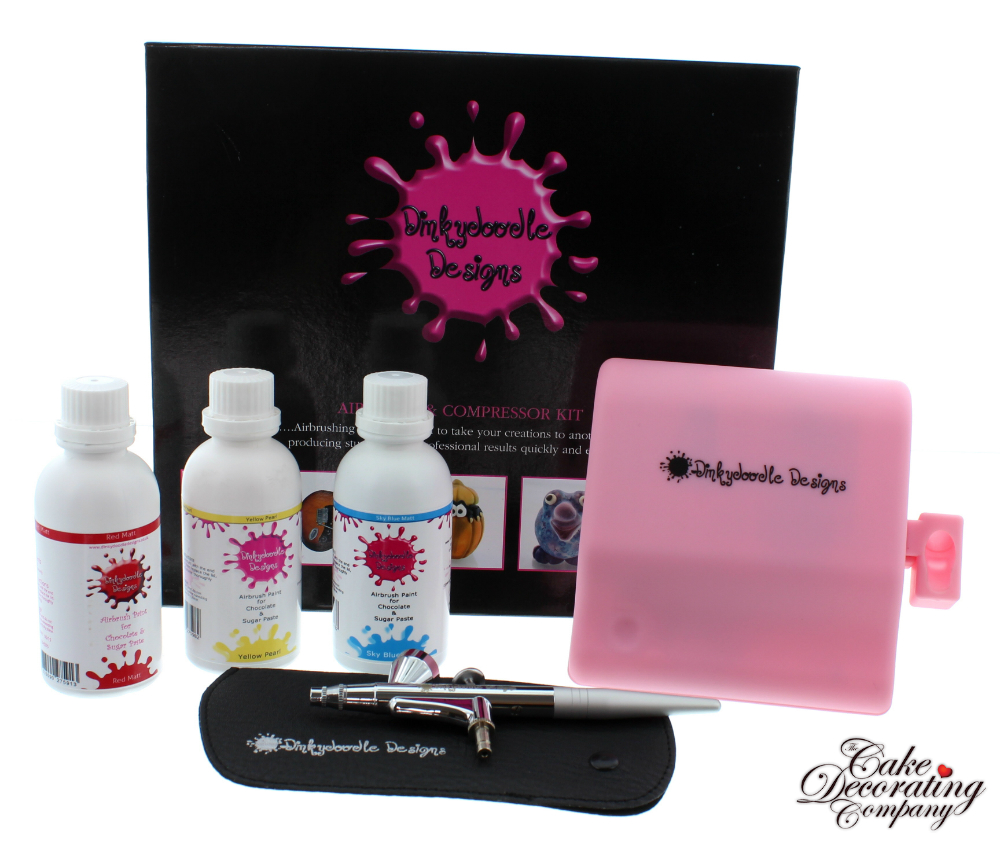 This competition is now over, thanks for all the entries and we'll have more competitions coming soon! Congratulations to winner Tina Price, hope you're enjoying the prizes Tina!
It's GIVEAWAY time again here at the school and this month we have another great prize for you! An Pink Dinkydoodle Airbrush Machine + Airbrush Paints + 1 Years premium subscription to the Paul Bradford Sugarcraft School! WOWZER I hear you say!
Here's a run down of what you could win:
Paul loves this cool little product and he is sure the lucky winner of this competition will too! Good luck to you all and happy cake making!
A special thanks to The Cake Decorating Company for the great prize!