The steampunk style has emerged as one of the most interesting and imaginative in recent years, and the great news is – it translates really well into cake design!
So what exactly is a steampunk? It's a style and book and film genre that's niche but has a dedicated following. Steampunks incorporates science fiction, Victorian aesthetics and steam-powered machinery. Think clocks, cogs, brooches, goggles, metallics, intricate details and top hats.
Let's have a look at some of the most amazing steampunk cakes out there that we're tipping our hat to…
Victorian Gothic Steampunk Wedding Cake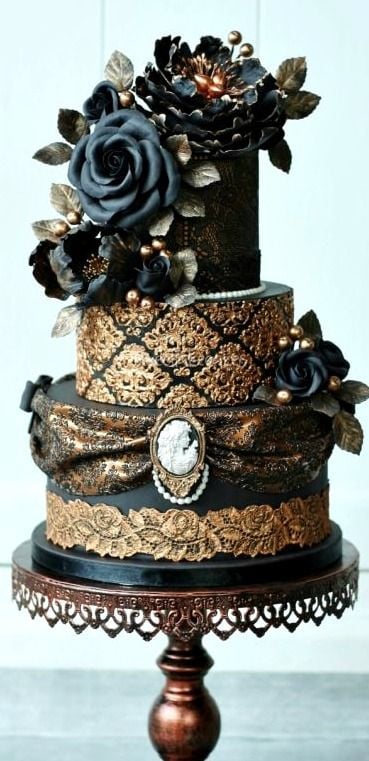 We are LOVING the gothic edge of this steampunk design featured on Cake Decor. It fits in really nicely with the black wedding cake and metallic cake trends.
Steampunk Stiletto Shoe Cake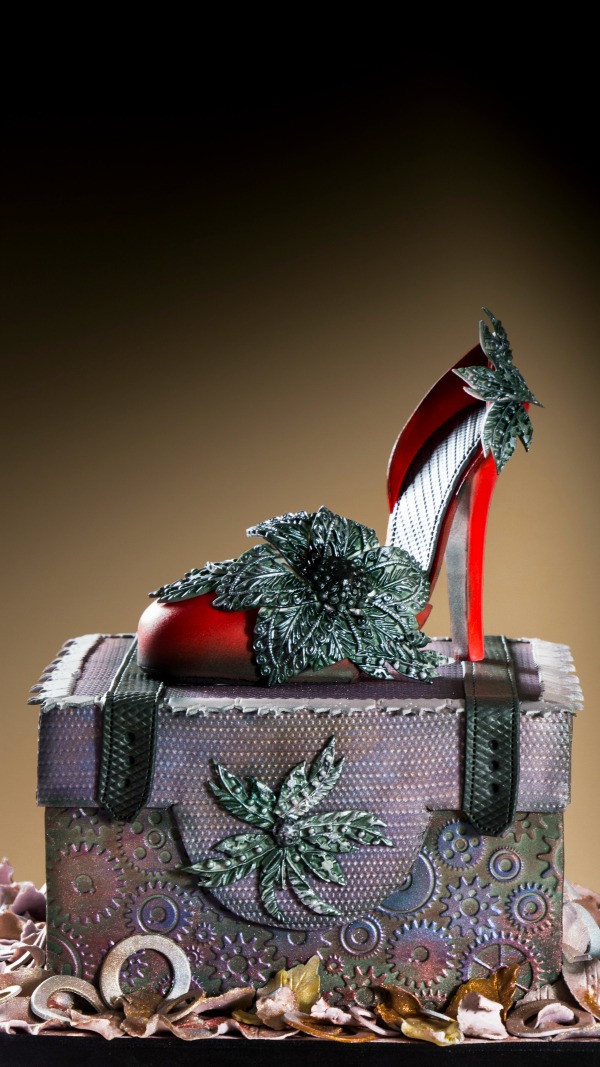 And here's one of Paul's very own! This intermediate tutorial will guide you every step of the way in creating his incredible steampunk shoe cake.
Steampunk Rocket Ship
Want to learn how to make this stunning design? Watch Karen Keaney of Rows and Bows Cakery show you how, in her intermediate tutorial. Using lovely metallic colours, intricate details and even a little astronaut, you'll master plenty of new techniques, including – covering a cake, working with ganache, working with modelling chocolate, creating metallic effects, edible painting, and airbrushing.
Blue Steampunk Cake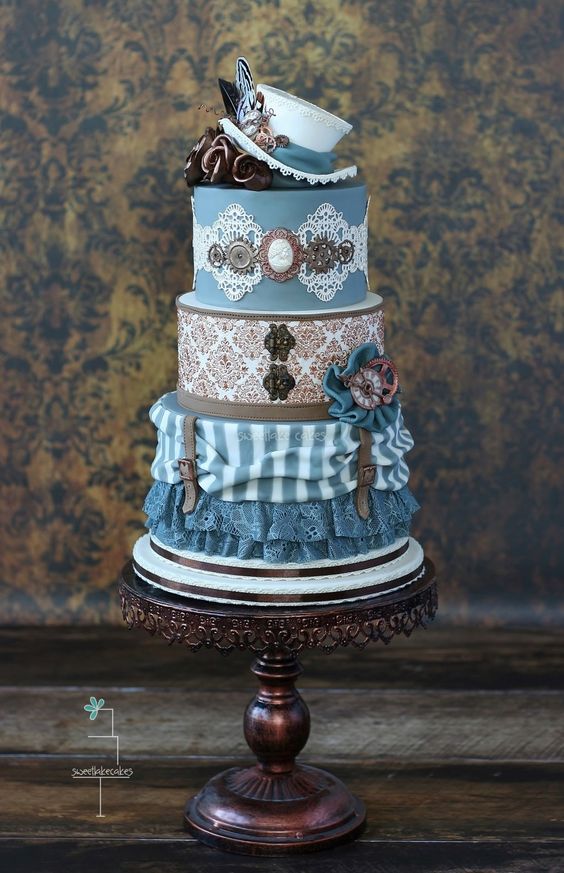 The lace and fabric detail on this steampunk inspired cake really helps it stand out from the crowd. This one was featured on Deer Pearl Flowers.
Goggles are an integral part of steampunk culture, and we reckon they look just as charmingly jaunty on a cake as they do on someone's head. This one is made by The Cake Box.
Wind Up Steampunk Cake
Now that's what we call thinking outside the box. This cake by Sugar Plum Cake shop takes a different approach to steampunk style.
The Steampunk Dr Who, Nightmare Before Christmas. Cthulhu, Discworld and Iron Giant Cake!
Can't quite decide on your favourite fictional world? Hey, just include them all! We like the Blackcherry Cake Company's thinking 🙂
Steampunk cupcakes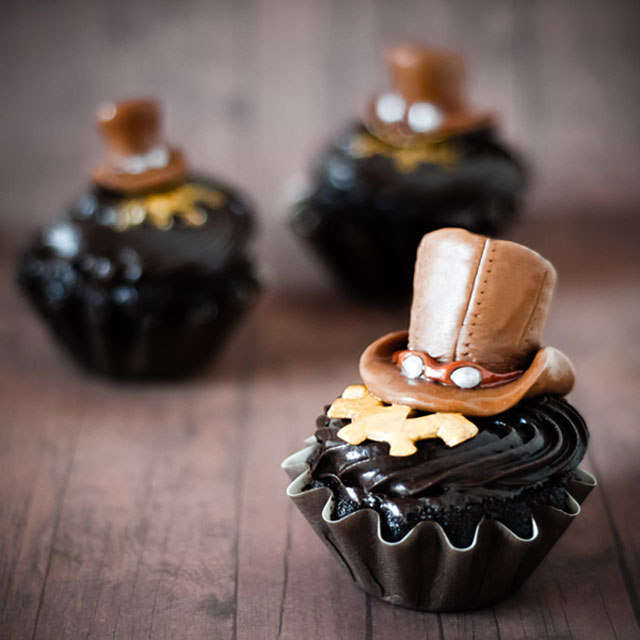 Aren't these the most adorable things you've ever seen?! These are straight from the imagination of Bakingdom.
Clock Cake
This colourful creation features one of steampunk's important symbols – a clock! This lovely design is by Cakes by Suzanne.
Airship cake
Nevermind tipping our hats – hats off to this one! That's real smoke (well, dry ice) that's coming out of this cake by the Artisan Cake Company.
What do you think of steampunk cakes? Have you ever made one? Let us know in the comments below…