Fashion Cakes are the latest cake decorating trend to take over our social media this year…More and more, we can see the link between fashionable clothing, shoes and interior design patterns following through into our cake designs. Fashion inspired cakes can be used to create an elegant wedding design cake, a fashionable birthday cake or to create a unique competition cake!
Keeping up to date with what is going on around you is key to producing cakes which stand out from the rest. From knowing what films and programs are coming out soon, to the latest clothing trends.
What we particularly love about the cake world, is how you can take a specific design concept from a runway fashion show, a cushion in your bedroom or something you see in your garden and turn it into your own unique cake design!
Over the past few months, we have been particularly enjoying the transformation cakes, where someone has transformed a dress and turned the details into a stunning cake design….Not only is it a completely unique cake design, but it is so impressive!!
Have you ever done this?
Zuhair Murad Inspired Fashion Cake Ccollaboration
Recently,  20 cake artists from around the world came together to create a special cake collaboration inspired by Zuhair Murad's fashion. Every cake designer had to choose one inspirational dress from Zuhair Murad's collections and translate it into a cake art. This fabulous collaboration is featured in the Cake Craft and Decoration, Wedding Cakes and Sugar Flowers Magazine, Issue 24 and is available to purchase here.
Here are a few of our favourites from the collaboration….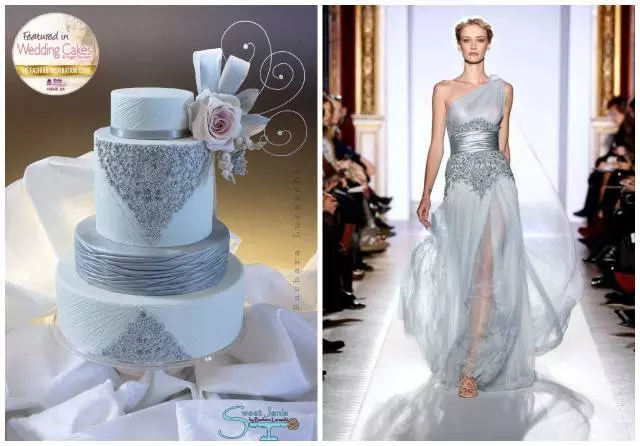 This elegant and superbly stunning silver cake is by Sweet Janis .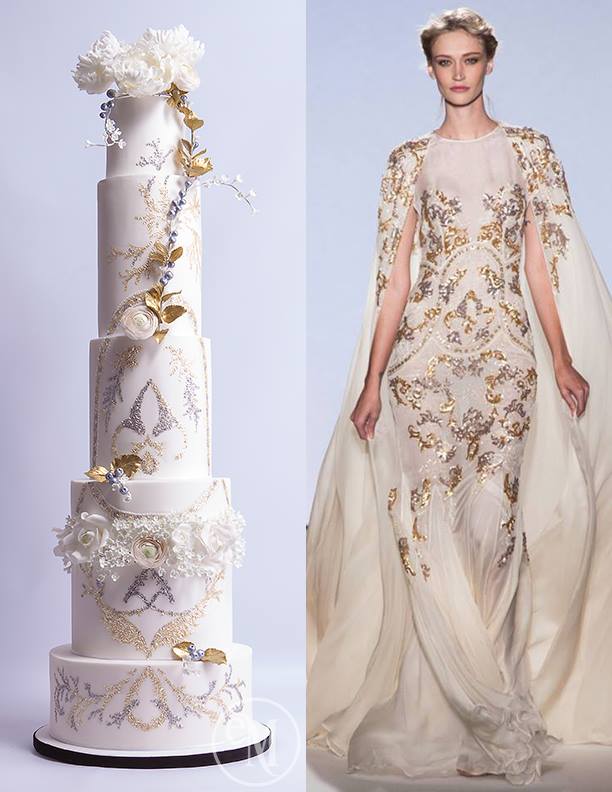 This unbelievably glamorous cake is by The Enchnated Merchant Company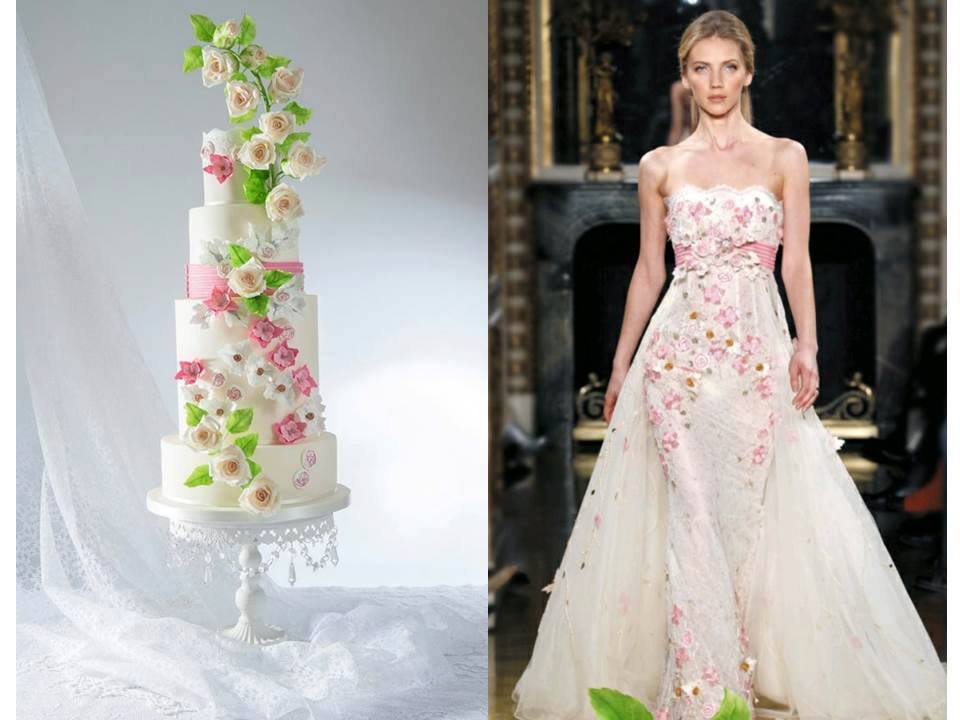 This beautiful feminine and floral cake by the talented Elli Warren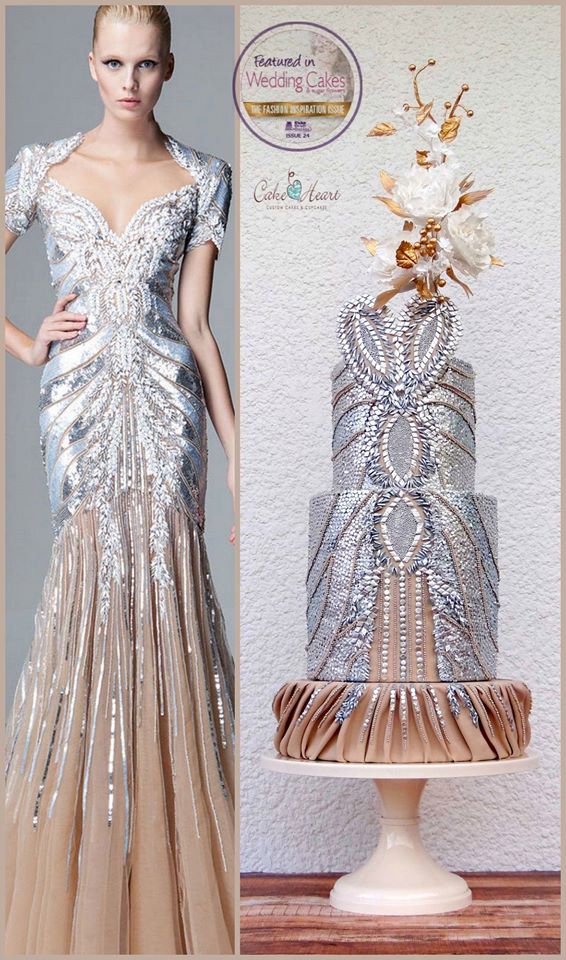 The very fabulously detailed bling cake by Cake Heart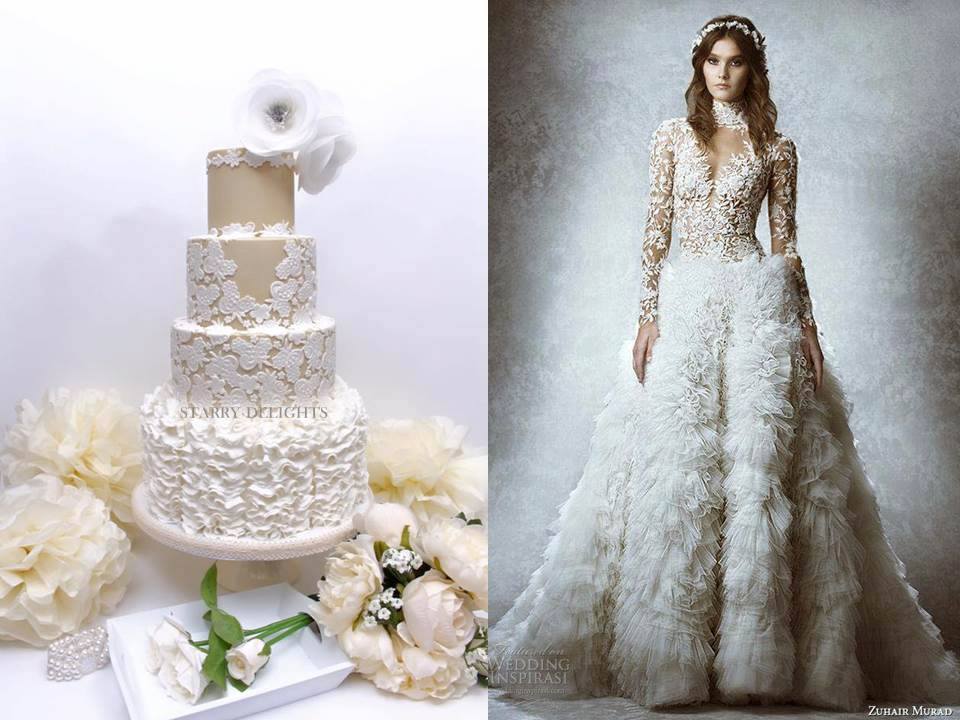 Adore this bridal inspired cake by Starry Delights.
A massive congratulations to everyone who took part. These cakes are all so unique and breathtaking – we could stare at them all day! Well done to Gulnaz Mitchell of Heavenlycakes4you by Gulnaz Mitchell and Melanie Underwood of Cake Craft and Decoration, for putting together this collaboration.
Have you ever made a cake inspired by fashion? If you have please feel free to share it with us on our Facebook page.
The PBSS Team x