Looking to start a cake business but feeling overwhelmed? Let us help you out! With our expert strategies, we can boost your sales, attract more customers, and maximize your profits. We specialize in guiding home-based bakers who want to turn their passion into a successful cake business.
Taste alone is not enough to market a cake business to potential customers. That's why it is crucial to develop a unique marketing plan to effectively promote your business. This week, we're excited to share with you seven crucial steps to develop a robust marketing plan for your cake business. Trust our expertise and let us support your journey to success.
7 Steps to Set up a Marketing Plan for Your Cake Business
#1 Who is your target audience?
To create an avatar of the ideal customer, the business owner should possess a comprehensive understanding of the target market's profile. It is crucial to acknowledge that not every woman qualifies as a potential customer for cake orders, despite comprising a substantial portion of the customer base. Effective marketing and advertising strategies necessitate a solid grasp of the customer's demographics, including age, location, income level, occupation, education, lifestyle, and interests. By identifying the key characteristics of the target customer, businesses can tailor their efforts to effectively reach and engage them.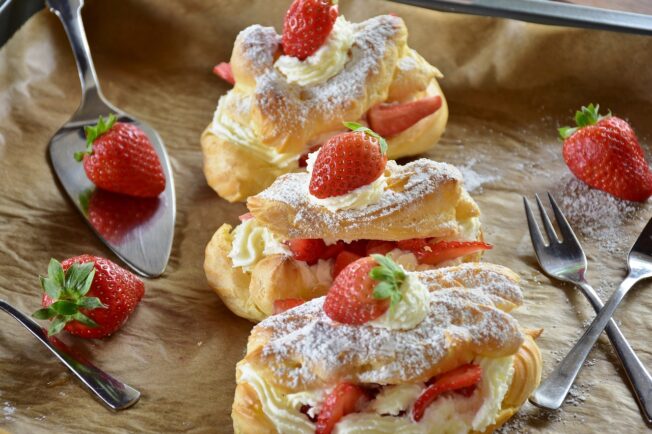 #2 Competition analysis
When developing a marketing plan, it becomes crucial to consider the location and competition in the target market. If there happen to be several cake shops in the area, it may require more aggressive marketing strategies to ensure staying ahead. One effective approach is to create a niche or offer unique products, which will naturally attract customers in their search for something out of the ordinary.
To stand out from competitors, it is recommended to compare the types of cakes and services offered. This will help determine if additional features, such as next-day delivery or customized cake decoration, should be provided.
#3 SWOT analysis
Performing a Strengths, Weaknesses, Opportunities, and Threats (SWOT) analysis for a cake business can provide valuable insights. For instance, an excellent skill in creating character cakes can be considered a strength. However, being a one-person business may limit the orders that can be taken. On the other hand, being the sole homemade cake baker in the area presents an opportunity, but competition from a local supermarket selling cakes can be seen as a threat.
There are also very real threats, such as business hacking by hackers or DDoS attacks, in which the internet drops. Even slow Internet can be a serious obstacle. To avoid this, you need a good VPN for your organization. There are business-class products with VPN speed optimization that can improve internet speed. In addition to speed, security is also important, which is greatly improved when using a VPN. This increases the resistance to various threats.
#4 Create a list of goals
It makes sense for you to start by creating a list of marketing objectives and goals for your cake business. Research has shown time and again that those who write down their goals tend to be more successful than those who don't.
Some potential goals and objectives you can consider are: establishing a Facebook Business Page, advertising in school newsletters, starting a blog, spreading the word about your cake business in your neighborhood, participating in church programs, and getting media coverage in local magazines or cake blogs. Let's make your cake business shine!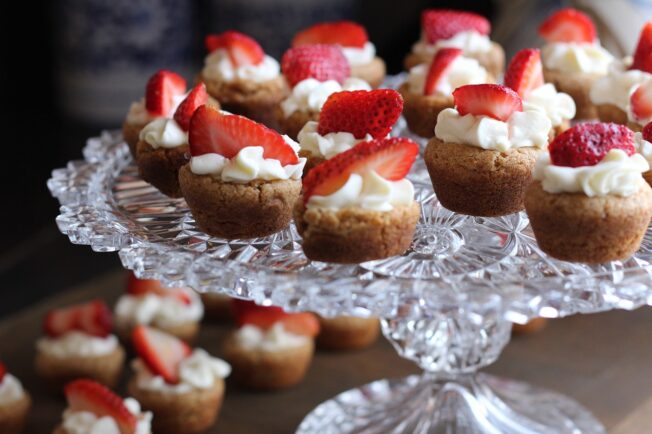 #5 Set your marketing budget
It is recommended that cake business owners allocate a marketing budget each month. A general suggestion is to dedicate approximately 10% of sales to marketing efforts. Moreover, if the cake business is in its early stages, it is crucial to invest a bit more in marketing to enhance the visibility of the business.
#6 Build a goal achievement strategy
Developing a unique set of strategies that will assist individuals in achieving their cake business goals and objectives while staying within budget is essential. For instance, they might consider participating in marketing tactics such as donating a cake or cupcakes to their local church on a monthly basis, advertising in the school newsletter, offering cake decorating classes, reaching out to local supermarkets to sell their cakes at wholesale prices, and establishing social media pages to showcase cake pictures or provide promotional discounts.
#7 Track results
Tracking results helps determine which marketing strategies are best suited to achieve goals and objectives in a cake business. By measuring results, one can gain insight into the effectiveness of different marketing strategies. For instance, it may be discovered that Facebook garners more likes than Instagram, indicating the presence of a larger customer base on Facebook.
Conclusion
Whether you're just starting out or are an experienced cake baker, developing a marketing plan with the steps outlined in this article is sure to get your business off the ground. In no time at all, you'll be reaping the rewards of your hard work and dedication! Good luck on your journey!
There is a lot more help with marketing and all the skills and tools needed to set up and run a profitable cake business on the CakeFlix Business Boot Camp.