We're delighted to bring you this blog post from two of our Pro members, Helen Metcalfe of Dahlia Cake Studio and Isabelle Payne of The Rosehip Bakery, all about the best way to make vegan cakes…
Being asked to bake a cake without using eggs (or butter) can be daunting, but it is quite simple once you have a good understanding of the basics. There are three main factors to consider when creating delicious vegan cakes:
1. The key differences between methods used in baking egg-free and dairy-free cakes, and traditional cakes
2. The ingredients to avoid and which ones to use in their place
3. The suitability of edibles used for cake decoration
Baking Methods
When baking traditional cakes, eggs serve two main functions; they bind the cake ingredients together, and, sometimes, they're used as a raising agent. Vegan cakes often use baking powder and/ or bicarbonate of soda as the raising agent, instead of eggs.
The creaming method is rarely used for vegan cakes because this actually prevents the raising agent from working.
Vegan cakes are generally made by mixing all the dry ingredients together, before adding the wet ingredients ( a similar method to making mud cakes). The mix is then stirred briefly until just combined. Over-mixing will remove the bubbles formed by the raising agent, resulting in a dense cake. A few seconds brisk mixing is all that is required. Just before placing in the oven, give your cake tin one or two firm taps on the worktop to remove any air bubbles already formed on the surface, to result in a light, airy sponge.
It is always better to use a custom-made vegan recipe, rather than trying to adapt a non-vegan recipe, and you can produce some delicious results.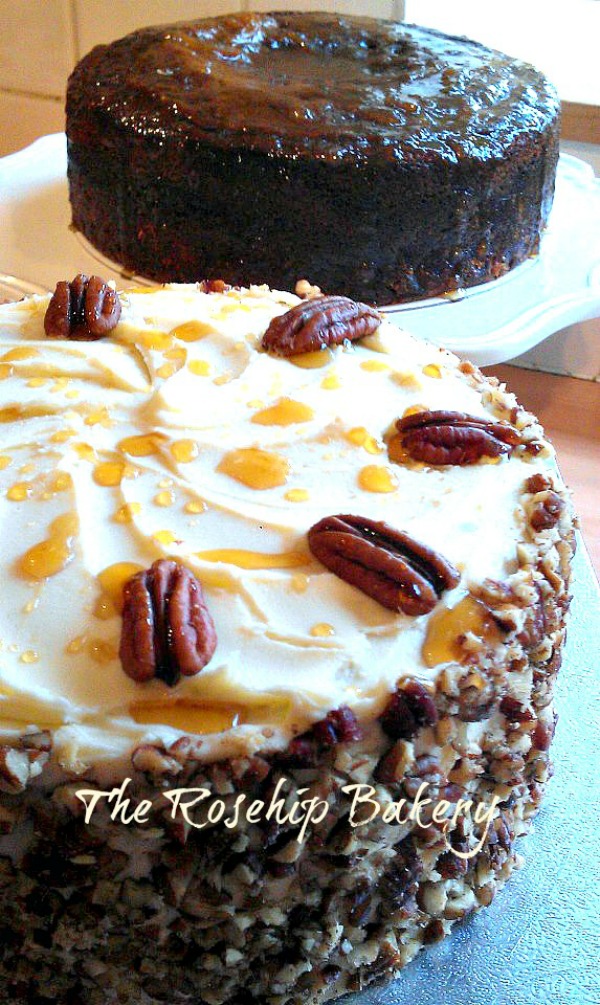 There are many excellent recipe books and blogs to choose from. A good book to start off your vegan baking is called The The Naughtiest Vegan Cakes in Town by Ms Cupcake. It is full of easy-to-follow recipes which produce delicious and consistent results.
Ingredients
Vegans do not consume any products derived from or made by animals, including dairy, eggs, and honey.
Milk can easily be substituted with nut milks such as soya or almond milk. Unsweetened varieties tend to work best in most recipes, but sweetened ones can be used instead if you want the cake to taste sweeter. Soya milk tends to work well in all recipes, but almond milk adds a subtle, nutty taste which works particularly well in chocolate cakes. For that elusive Nutella taste, try hazelnut milk in chocolate cake!
Many egg replacements products are readily available in most supermarkets in the UK. Commercial egg replacers (such as Orgran) work very well for cooking but are best avoided for cakes. The end result tends to be quite dry and dense. Common egg replacements which work well in cakes include apple sauce, soya milk or soya yoghurt, or a combination of baking powder and cider vinegar. There are many charts available online, showing the quantities required and specific properties required for each one. Here's a chart we love…
Vegan recipes often replace butter with vegetable oil. Oil works well as a binder and produces a moist, light sponge, that stays fresher for longer.
Butter is often replaced by adding oil to the mix, it is important to avoid strong tasting oils such as olive oil. Sunflower or rapeseed oils are ideal for use in most recipes as they have a very mild taste.
There are many dairy-free margarines on the market, including Flora Freedom, Vitalite and Pure. They are softer than butter and contain a higher percentage of water, which can be problematic when used to make buttercream. To overcome this, you can replace butter with 50:50 non-dairy margarine and Trex. Adding Trex in this proportion does not affect the overall taste but does add structure and firmness, making it much easier to work with.
The magic aquafaba (the liquid you get from a tin of chickpeas once drained) is a secret special ingredient! You can make vegan meringues, IMBC, royal icing and marshmallows with it!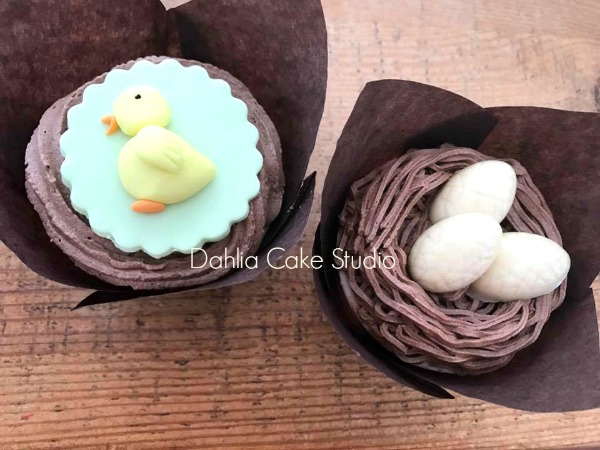 Dark chocolate tends to be vegan (Bournville) but again you need to check the ingredients (some dark chocolate contains milk). You can now get vegan white chocolate from some supermarkets.
Decorations
Many commercial sugarpastes, modelling pastes and flower pastes are suitable for vegans, including Massa, Couture, Squires and Renshaws! Laped modelling paste, Saracino and Platinum flower paste are all suitable.
However, it is important to check the ingredients carefully as some contain dried egg. Most food colourings are also suitable, but some red and pink colourings contain carmine or cochineal, (derived from insects) making them unsuitable. Sugarflair gel colours are all vegan-friendly. Many cake sprinkles and edible decorations are coated with shellac or beeswax to give them a shiny finish and therefore not suitable. There are sprinkles which are suitable for vegans, but it is important to check the ingredients carefully.
It may sound bewildering, but try a few recipes and you will be pleasantly surprised!
Useful Links and Recipes