Our very good friend Mish from VS Cakes (who you can also see in the fantastic Beach Hut cake course) has taken a few pictures and shared her experience fromthe Cake & Bake show that took place at Earls Court, London on 3rd – 5th October. Thanks Mish! x
Cake & Bake – Earls Court
I love cake shows! Not only do you get to see new products and at Cake & Bake, munch on lots of yummy baked goods it is a chance to catch up with friends in the cake world.
I was really lucky to head south this weekend to meet up with my friend Kaysie Lackey from The Peoples Cake who was demonstrating at the Cake & Bake Show, Earls Court. This was the first time Kaysie had taught at one of the shows in the UK. She taught two classes, including an introduction to armature to packed classrooms. It was interesting to see how people reacted to hearing about metal rods & foam core and the use of drills in cake decorating. I was also impressed to see that Kaysie did her own washing up!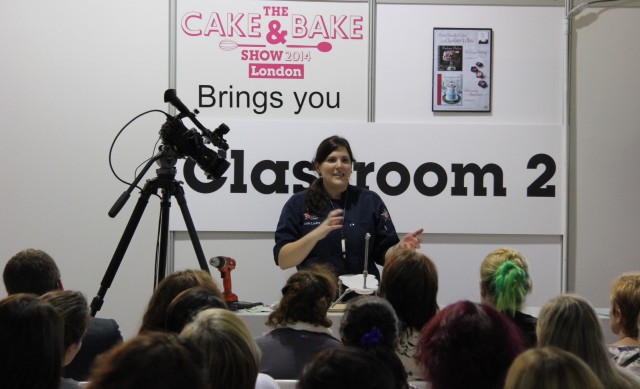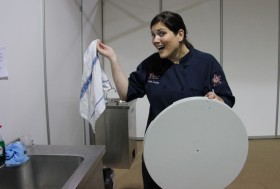 Ceri Griffiths was teaching royal icing. He was suffering jet lag after flying in from OSSAS the night before. How show biz!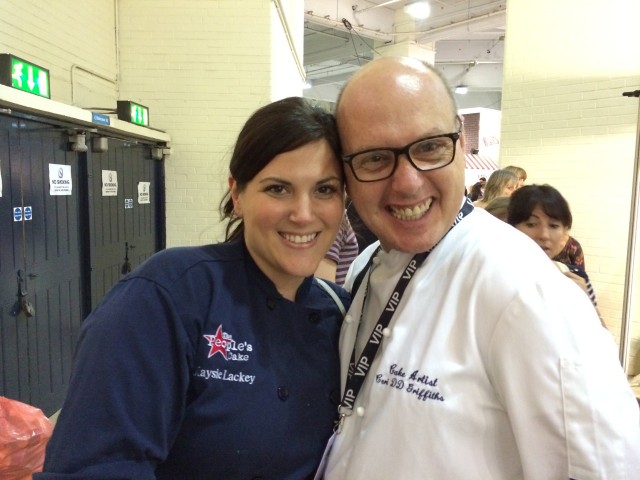 Mike MaCarey from Mikes Amazing Cakes was also over from America for the show. He was selling tutorials on how he does internal supports for structured cakes.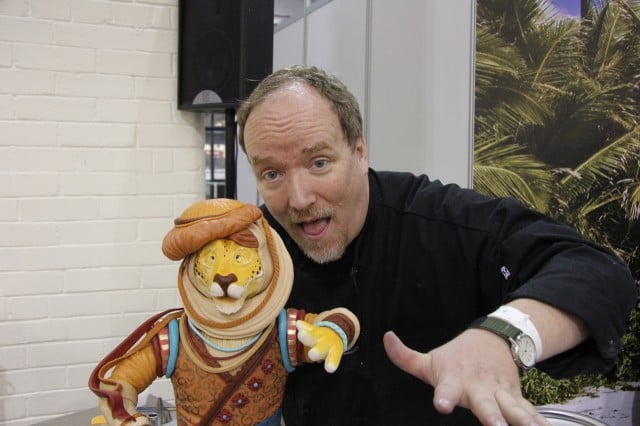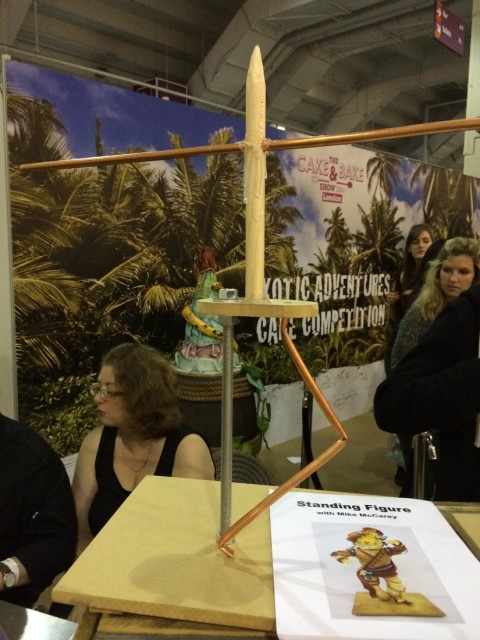 For me, my favourite part of the show is always the display tables. I particularly liked the spooky display table from Janette Macpherson Cake Craft & the wedding cakes by Rosalind Miller.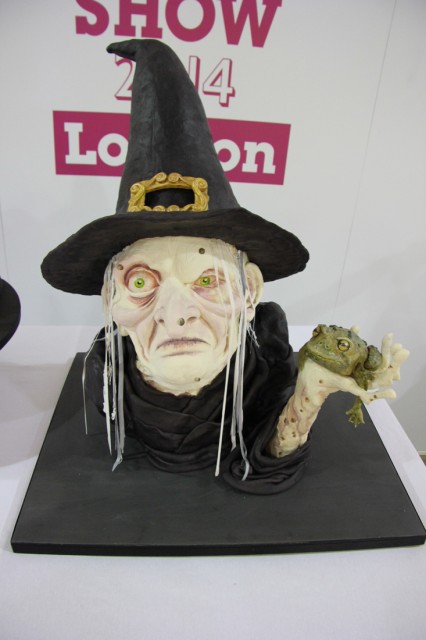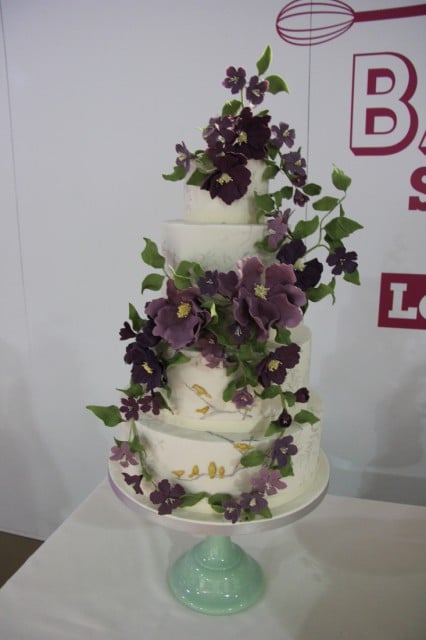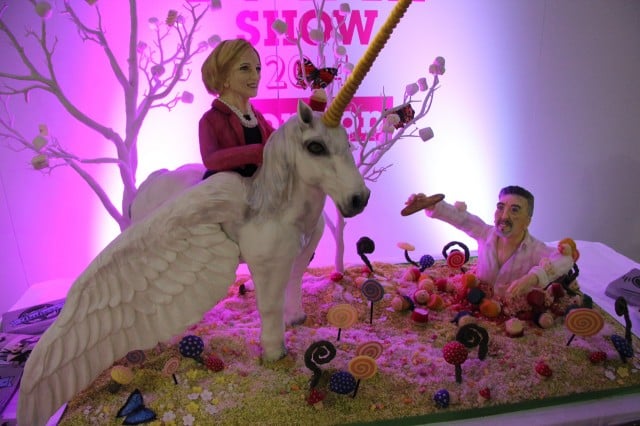 So what did I buy? I can't go to a cake show without buying anything….   This time was  no exception, though I was quite good and only bought one of the new giant rose cutter sets (15cm to 10cm), a small rose set (90mm to 30mm)  and a super cute bunting mould from The Cake Decorating Company's new range.  The mould is duck egg blue so I had to have it didn't I? Am looking forward to having a go with the giant rose cutter. I think it that will make lovely big fantasy flowers.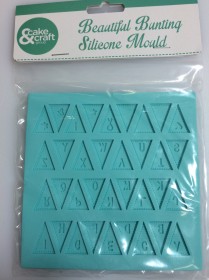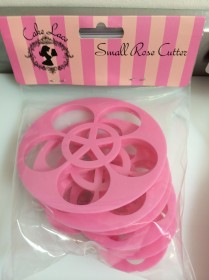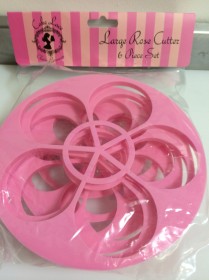 That's my day. What did you get up to at The Cake & Bake Show?
Mish
VS Cakes
Ceri Griffiths –  https://www.facebook.com/CeriDz
Mike Macarey https://www.facebook.com/MikesAmazingCakes
Janette Macphesrson – https://www.facebook.com/JanetteMacPhersonCakeCraft
The Cake Decorating Company –  http://www.thecakedecoratingcompany.co.uk
The Cake & Bake Show – http://www.thecakeandbakeshow.co.uk/
Let us know if you were at the show in the comments section!