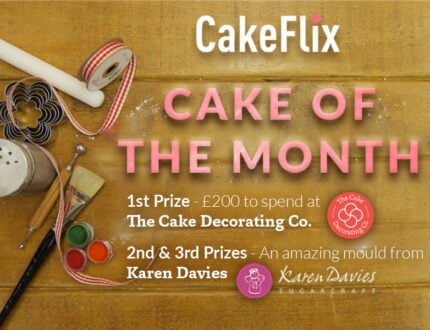 Cake of the Month is a monthly competition where members of the CakeFlix cake community compete for a whole host of incredible prizes from our generous sponsors The Cake Decorating Company and Karen Davies Sugarcraft.
This Month's prizes…
1st place – £200 to spend at the Cake Decorating Co.
2nd place – A Premium Karen Davies mould
3rd place – A Karen Davies mould
To enter next month's competition for a chance to win, check out the CakeFlix Family Facebook Group or there's more info via our Cake of the Month page.
Now it's time to take a look at this month's entries!
As you'll see the standard just gets better and better and Paul found it very difficult to decide. You'll see his 1st, 2nd and 3rd at the foot of the page, but take a moment to enjoy each and every entry.
Entries
World War II Tank by Julie Winstanley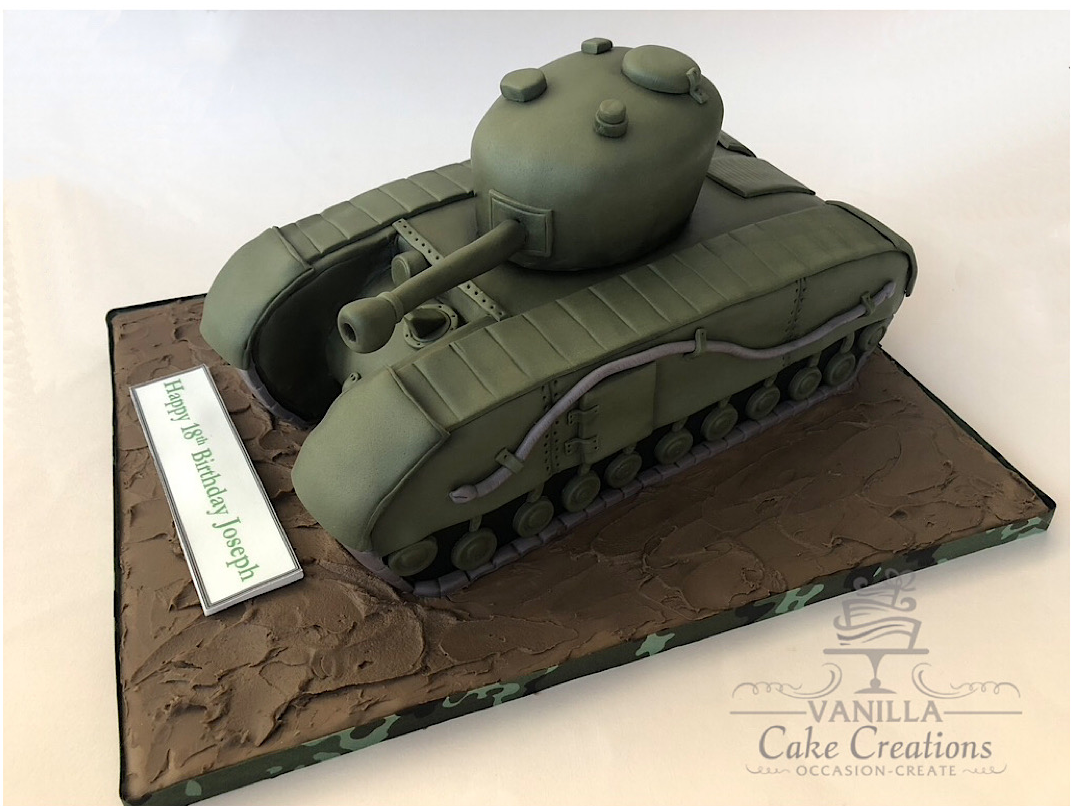 "I was asked to make a cake based on the Churchill tank which was in use during WWII. It was for a young man who is hoping to join the British Army and is fascinated with anything military. Paul's Tank tutorial was a massive help (thanks PB), I just tweaked it to reflect the particular model of tank."
For the love of Sharks! by Lindsey Lawson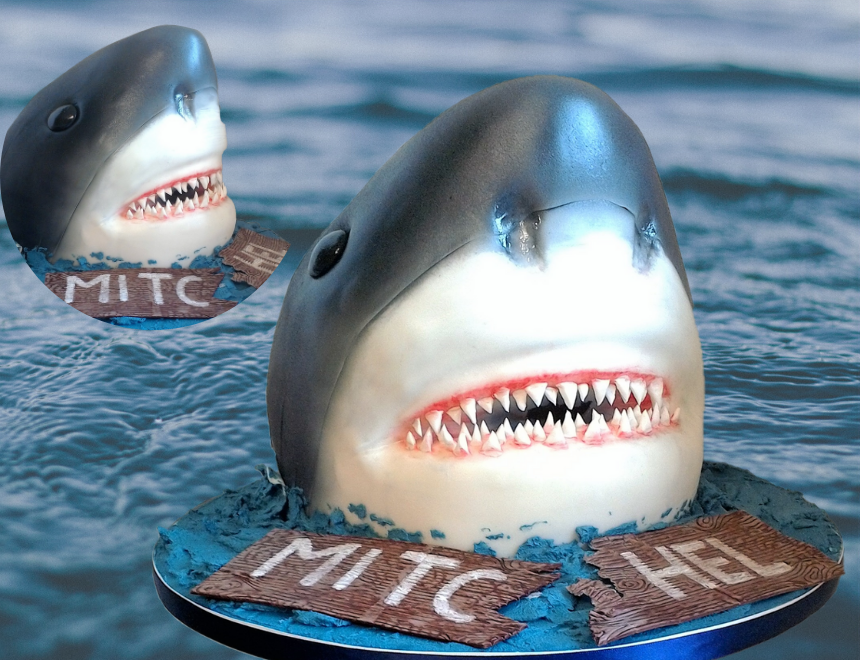 "Designed for a 13th Birthday for a young boy who'd chosen to spend his day shark diving!"
MG Roadster by Sian Liddell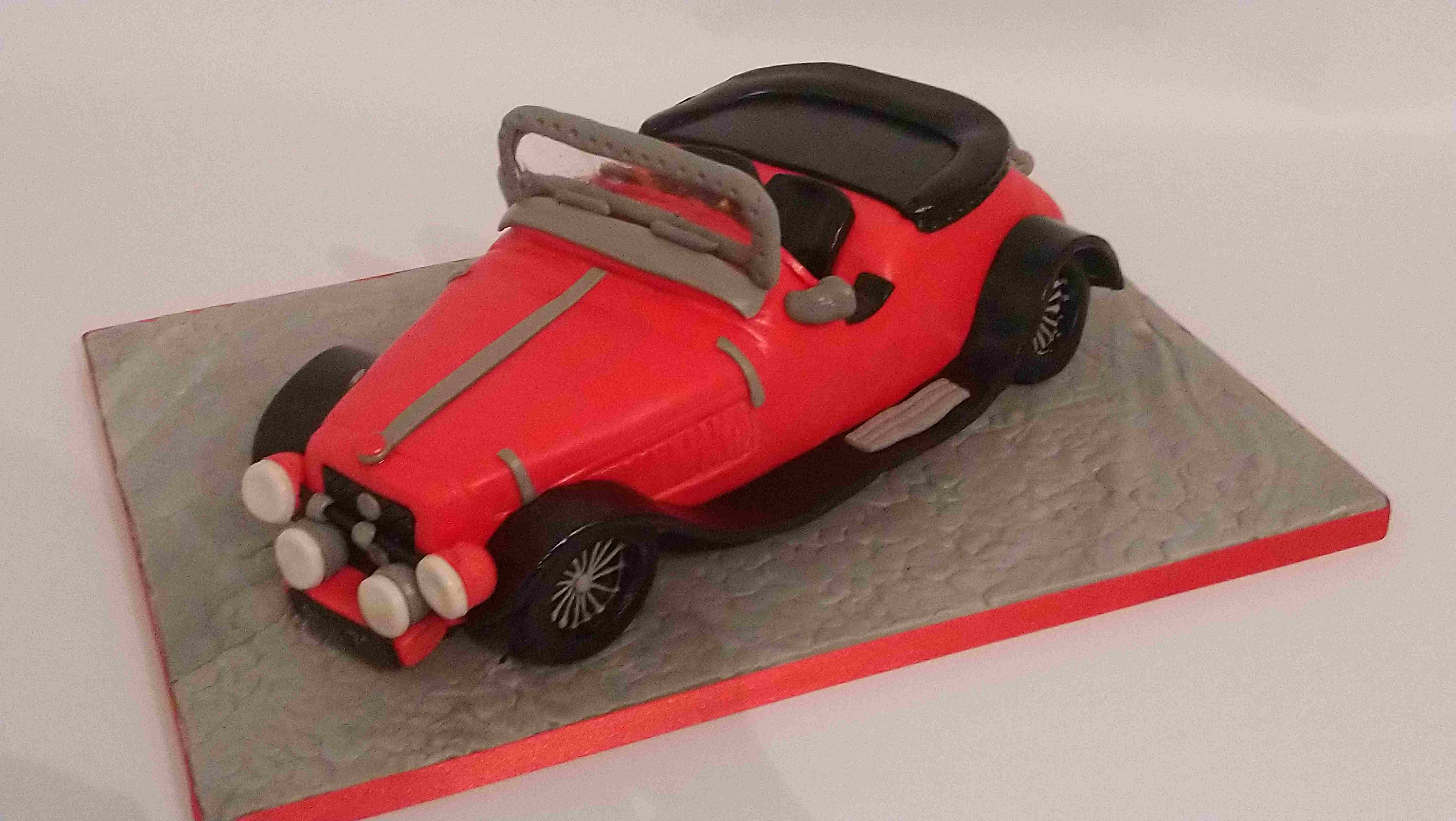 "Commission for a gents 70th birthday and what better way to celebrate than a cake of his most prized possession his MG roadster! I used Paul's santa car tutorial to help with structure and shape. Also used Paul's chocolate cake recipe."
Bloom and Glow by Kesorn Kaewruangrit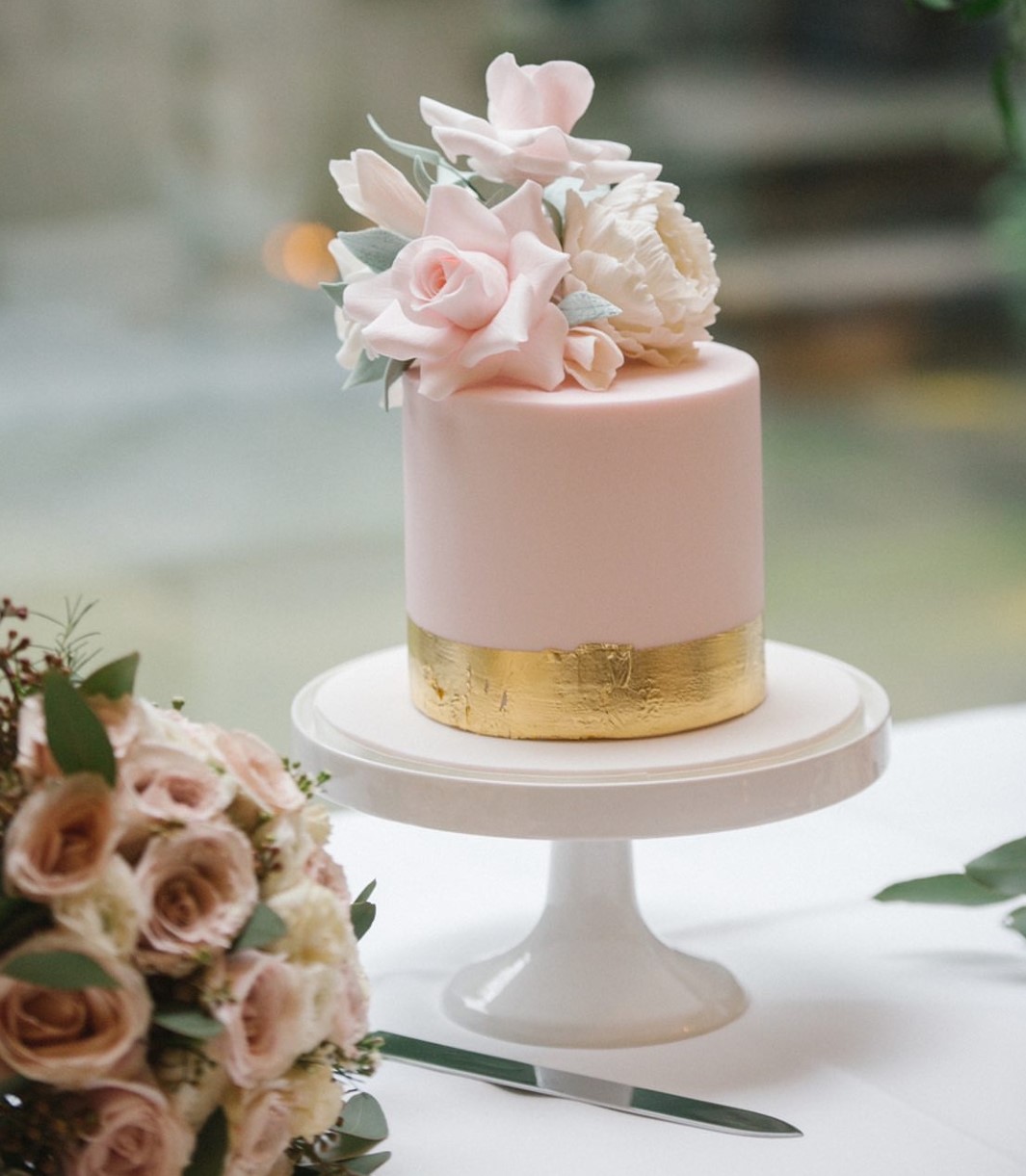 "A client want something simple with gold to shine bright their future with the blossom of flowers like their love."
3rd place – Fantastic Mr. Fox by Yen Yee Thomson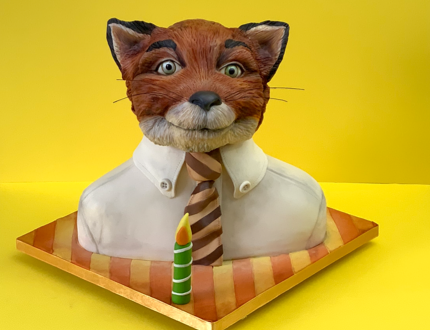 "This cake was made for my son's 5th birthday. He is a big fan of Roald Dahl's stories and Fantastic Mr. Fox has been his bedtime favourite for some time. I watched the punk rocker tutorial a couple of times for guidance. I am delighted with how it turned out."
2nd place – Vintage in black by Ken Willis
"The inspiration for this cake came after seeing a tutorial on Cakeflix. I showed the picture to a client looking for a vintage themed cake for an event, I added a few changes like my signature topper and the client loved it. I really enjoy these vintage themed cakes."
1st place – Floral passion by Zainab Salman

"I was inspired by paul. I wanted to push my limits and do something that would amaze people and once I did I never want to let go of my passion."
Congratulations to this months winners, runners up and all entrants. Prize winners will be contacted by the 10th of the following month.  
To enter next month's competition for the chance to win some more incredible prizes, submit your cakes using our Cake of the Month entry form today and let us know what your favourite cakes were in the comments section below!
Not a member? Take out a FREE week trial with us today at www.cakeflix.com