CakeFlix Cake of the Month Competition – New Year 2019
Cake of the Month is a monthly competition where members of our wonderful CakeFlix community submit their best cakes made over the last month with the aim of having them published on CakeFlix and a chance of winning some cake decorating goodies.
This month's winner was picked by our very own Paul Bradford. Congratulations to the winner who receives some lovely goodies from the incredible Karen Davies
The Entries…
Horsing around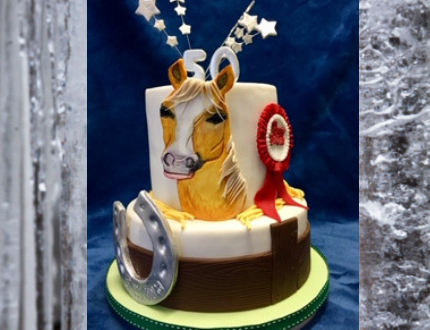 First of all, we have CakeFlix accredited tutor Hardip Pabla says she loved making this cake. The horse was a 2d painted image she made of the birthday lady's own horse.
The white of Christmas
Cake of the Month regular, and former winner, Ken Willis created this beautiful three-tier white cake with a very festive feel about it.
Rudolph the red nose reindeer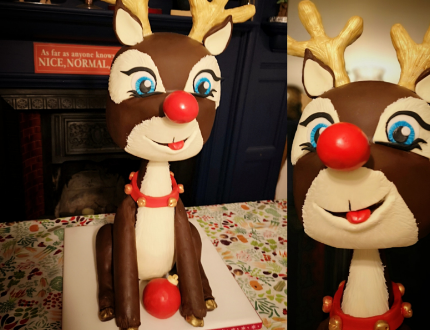 Linze Clark created Santa's favourite helper with this super cute Rudolph the Red Nose Reindeer design.
He's writing his list, he's checking it twice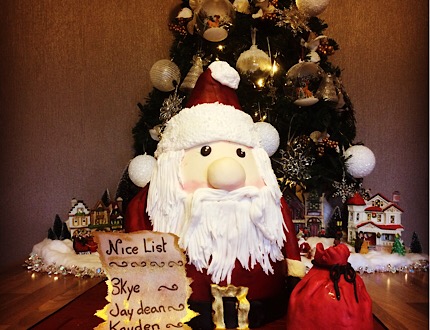 CakeFlix Pro member Lorraine McGarry created this unbelievable Santa Claus design as Old Saint-Nic prepares his deliveries for another year!
The…the…the…Grinch!!!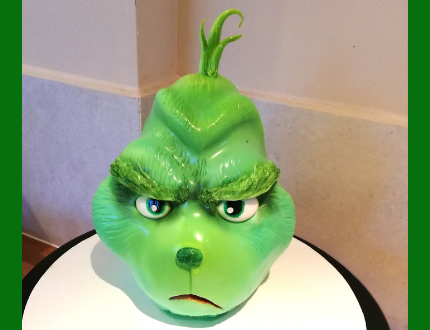 Ellie Hannant made this spookily realistic cake of the very popular Dr.Seuss' Grinch!
A cakey creature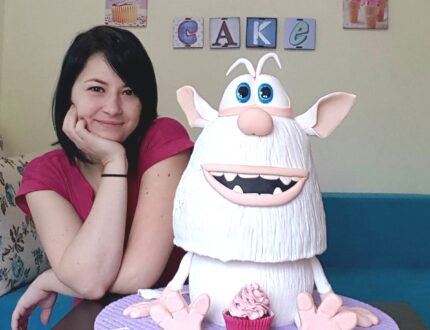 Raluca Tircomnicu created this super cute creature creation. Big in size and big in character!
Cupcake Bouquet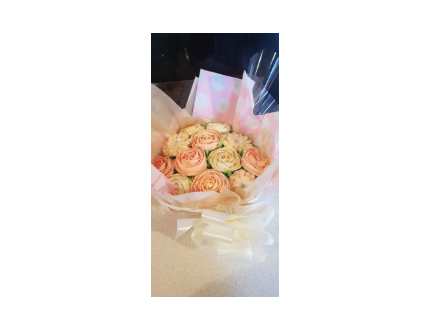 Laura Purpleduck created this beautiful cupcake bouquet using our exclusive CakeFlix tutorial.
Rockin' Rudolph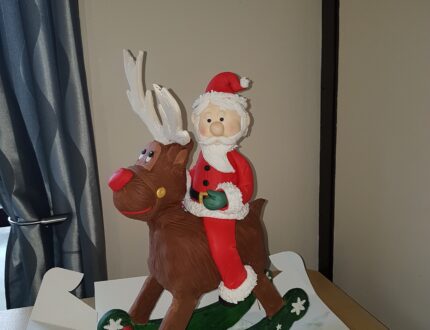 Karen Boyle sent in her version of our Rockin' Rudolph cake tutorial which we think has turned out fantastically!
Scooby snacks…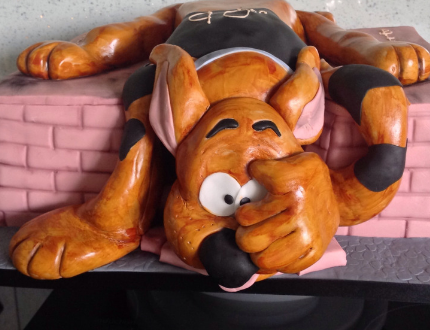 We absolutely do this literally and figuratively sweet Scooby Do cake submitted by Vivien Green for this month's competition.
Sweetivity
Elizabeth Hudnott sent in this nativity cake with a twist – there is a female shepherd she has modelled after a real one at White Gum Wool in Tasmania's Midlands as well as a Wise Woman which she notes is "not hard to find!". We won't disagree with you on that one Elizabeth.
Castle of cake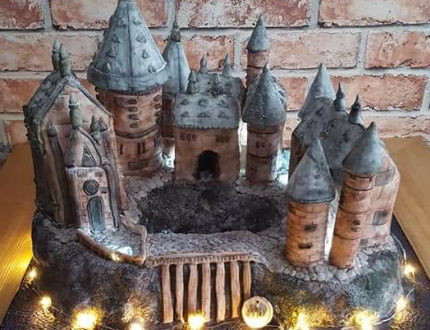 Meleonie Gollagleemade made this for her daughters 18th birthday (her request). It's her artistic impression of Hogwarts Castle from the Harry Potter series. The cake was a whopping 2 foot by 2 foot & was consequently rather heavy as a result.
Daughter's Delight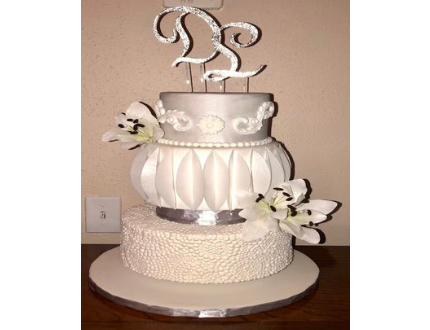 Lilia Rodriguez made this beautiful wedding cake for her daughter just a week ago as a result of using a mixture of CakeFlix tutorials. We are sure she must have been thrilled.
Infinity stones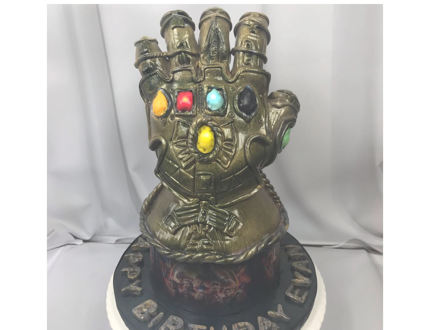 New member to the CakeFlix community Sally Lewis created this infinity gauntlet hand cake from the Marvel comics series.
White Pony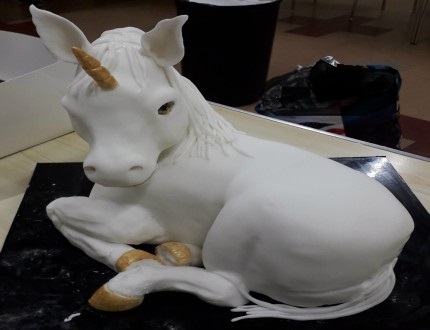 Nancy Fraser created this elegant and detailed horse cake putting emphasis on the cakes smooth texture and excellently crafted body.
Ben Cullen inspired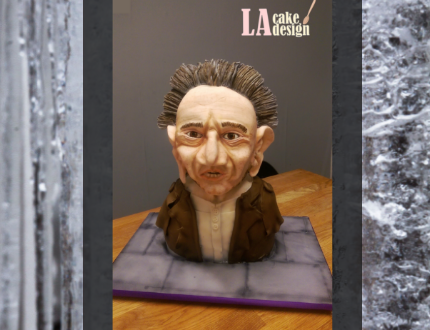 And finally, Lindsey Lawson is Super proud of this cake she made for her Son's 13th birthday and it's not hard to see why. Lindsay credits Ben Cullen's "amazing" Punk Rocker tutorial as the inspiration for the design.
And our winner…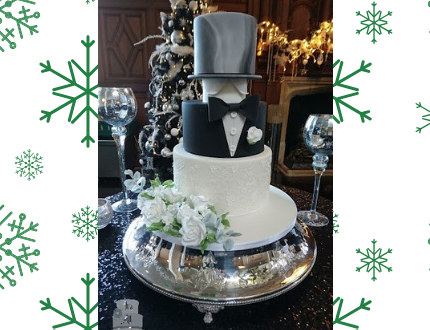 Congratulations Suzanne Roberts, you are this month's winner!
Suzanne created this stunning tuxedo wedding cake to win our Karen Davies moulds. All the flowers on the cake are sugar. With the eucalyptus leaves made from Michelle Pattinson's tutorial and the brush embroidery on the bride's dress was from this Faye Cahill tutorial.
To enter next month's competition simply email [email protected] with your image in the size 430 x 330 PX.