Cake of the Month competition: October 2018
For those of you who don't know! Cake of the Month is a monthly competition where members of our wonderful CakeFlix community submit their best cakes made over the last month with the aim of having them published on CakeFlix and a chance of winning some cake decorating goodies.
Usually, our Cake of the Month winner is selected by award-winning cake decorator Mr.Paul Bradford (you may have heard of him?) However, this month we've asked his Mum (Nancy) to select a winner for us!
This month's winner (revealed below) will receive these fantastic moulds from the incredible Karen Davies. Well done to everyone featured!
Flowers in bloom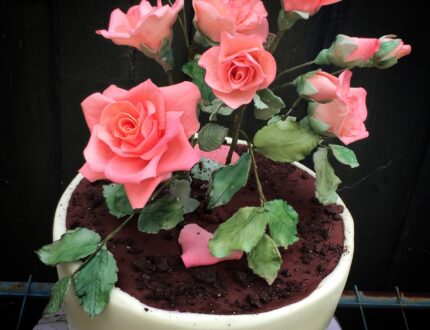 Erlinda Esleyer made this beautiful flower pot cake which looks almost too close to the real thing!
Baby steps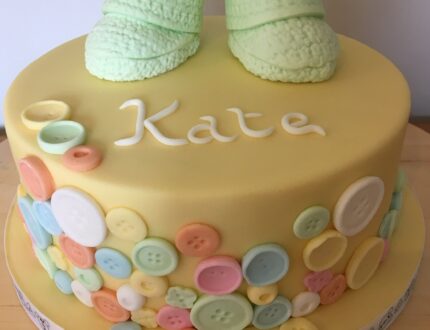 Wendy Kirkland made this button and baby shoes cake for a friend of her daughters baby shower
A whiter shade of sugar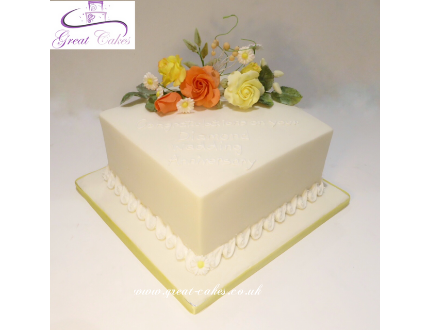 Gina Rickaby crafted this crisp white cake, complete with floral design.
Stacks of fun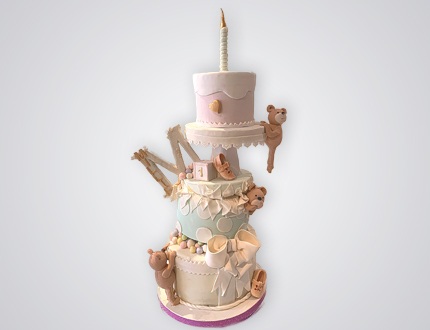 Our resident CakeFlix loony (her words, not mine) Angela Henderson made this carefully stacked cake with some incredible patterns and designs.
Stacks of colour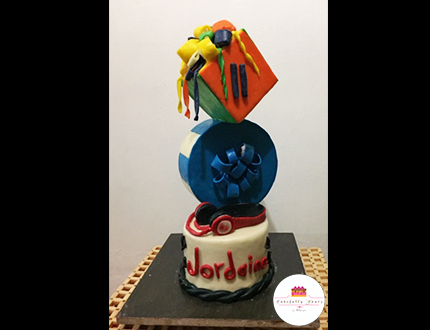 More intricate cake stacking now with Elma Winono Barrow's anti-gravity gift box birthday cake
I sea cake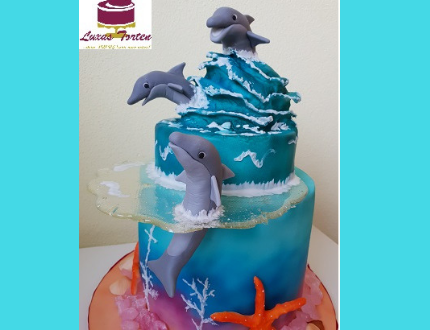 Alexandra Webber is responsible for this heartwarming dolphin themed cake.
All aboard!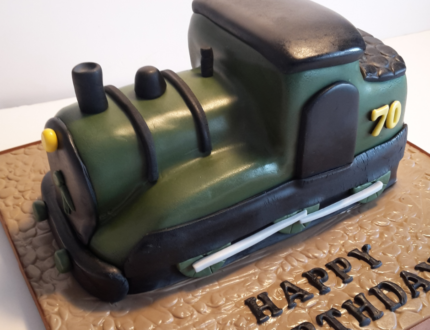 Jackie Shaddad created this birthday cake using a mixture of different CakeFlix tutorials. Jackie says she always uses snippets of a variety of our tutorials to create something unique.
A bit of magic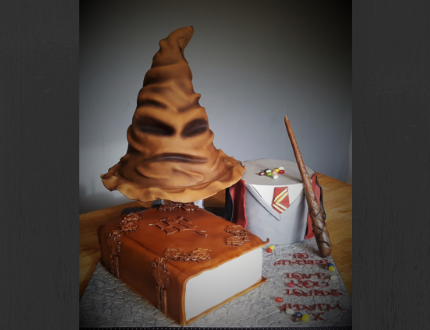 Lindsay Lawson made this Harry Potter inspired cake. The floating hat certainly looks like the work of a wizard ?
Watering the plants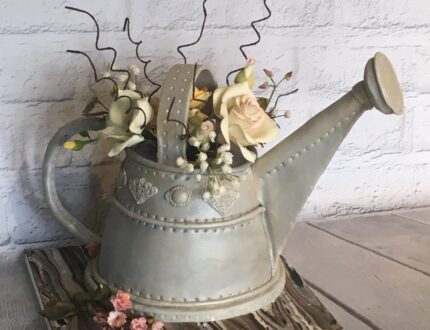 Anne Aitken made this vintage looking metallic watering can. However, judging by the weather at the moment, I don't think we'll be needing to use it anytime soon ?
No giraffing matter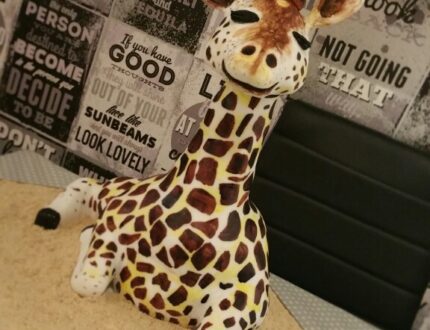 Lisa Linnecor made this fantastic giraffe which has just crouched down enough to have his photo taken.
CAKE OF THE MONTH WINNER
As usual, it was a hard choice this month but we've decided to go with this piece from Pro member Ken Willis.
Ken made this piece for a garden centres Christmas display (yes we know it's only October/ November) taking inspiration from our carousel cake tutorial. And although we're still a while off before Christmas, we thought it only right to judge the entry on the design and not the timing.
Congratulations Ken you win goodies from the lovely Karen Davies!!!!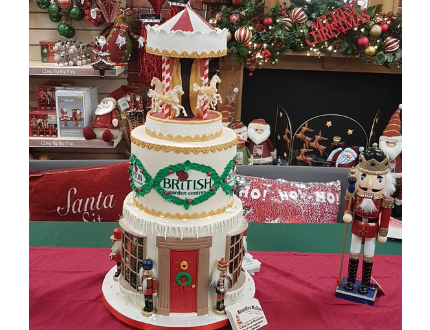 If you'd like to enter next months competition or any of our Cake of the Month competitions then simply email [email protected] with your image (must be sized 430 x 330) along with your username for a chance to be featured and to win!