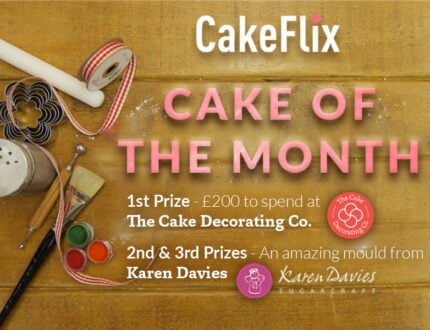 Cake of the Month is a monthly competition where members of the CakeFlix cake community compete for a whole host of incredible prizes from our generous sponsors The Cake Decorating Company and Karen Davies Sugarcraft.
Members submit their best work over the month, where entries are then judged by the lovely Paul Bradford (he told me to write that) with different prizes awarded for 1st, 2nd and 3rd place.
This Month's prizes…
1st place – £200 to spend at the Cake Decorating Co.
2nd place – A Premium Karen Davies mould
3rd place – A Karen Davies mould
To enter next month's competition for a chance to win simply enter your cake via our Cake of the Month form.
Now it's time to take a look at this month's entries!
Entries
Ricky D Bones by Jacqueline Dove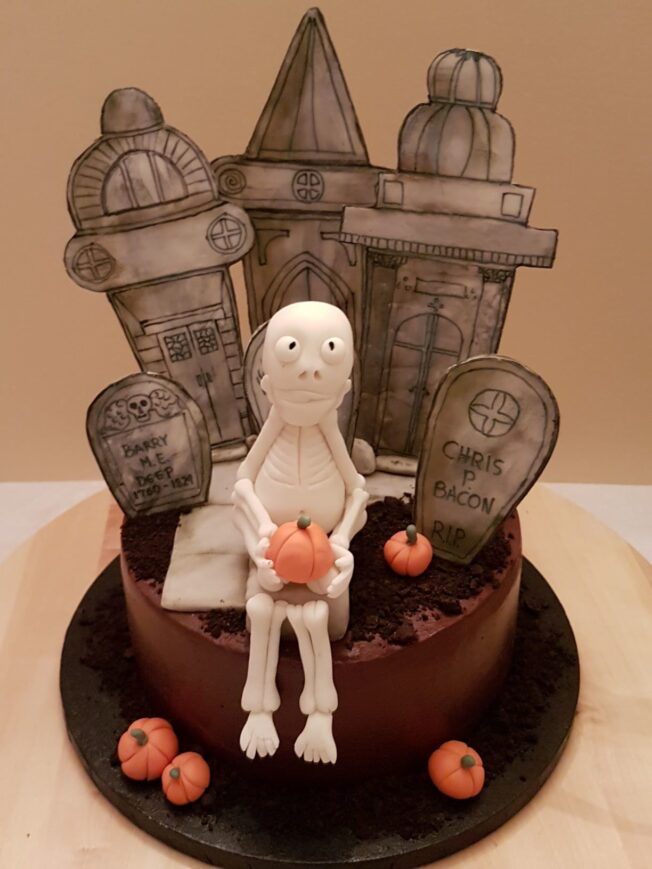 "Hocus Pocus, CakeFlix help us. A pinch of Paul a drop of Jones, the eye of Bettina and pouf! Ricky D Bones".
Steampunk Wedding Cake by Sara Ruddick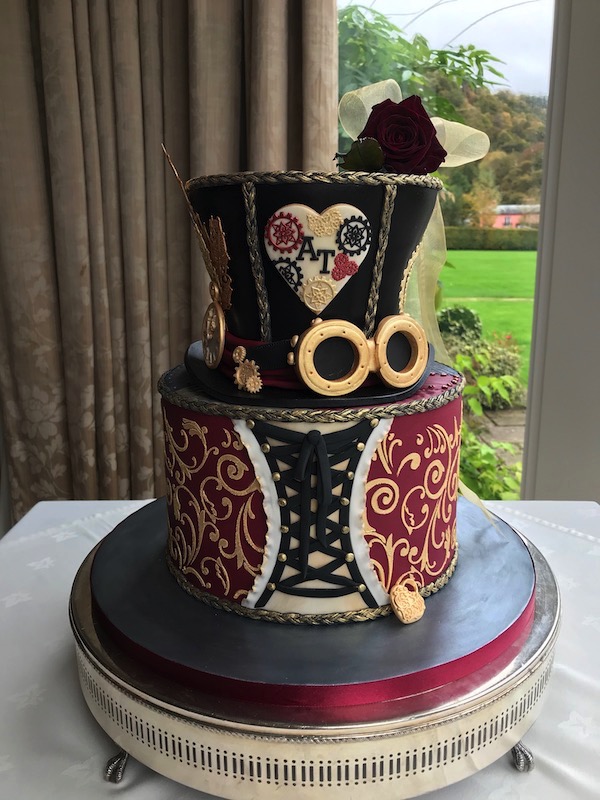 "Steampunk Wedding in the Lake District Wedding – I enjoyed designing this cake to compliment the bride and grooms Steampunk theme and colour scheme, incorporating lots of decorative elements."
Afternoon tea by Angie Basterfield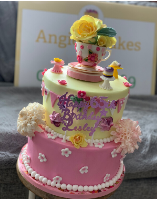 "Afternoon tea cake – all handmade."
Gentle Seas by Dawn Hannemann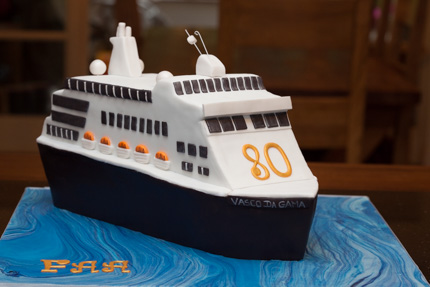 "A friend was gifting her father a cruise to Sydney for his 80th birthday and she wanted a small replica of the vessel to present to him. He insisted on taking a large slice of the cake on board with him."
Watch out Halloween – Grim Reaper by Michelle B Belcher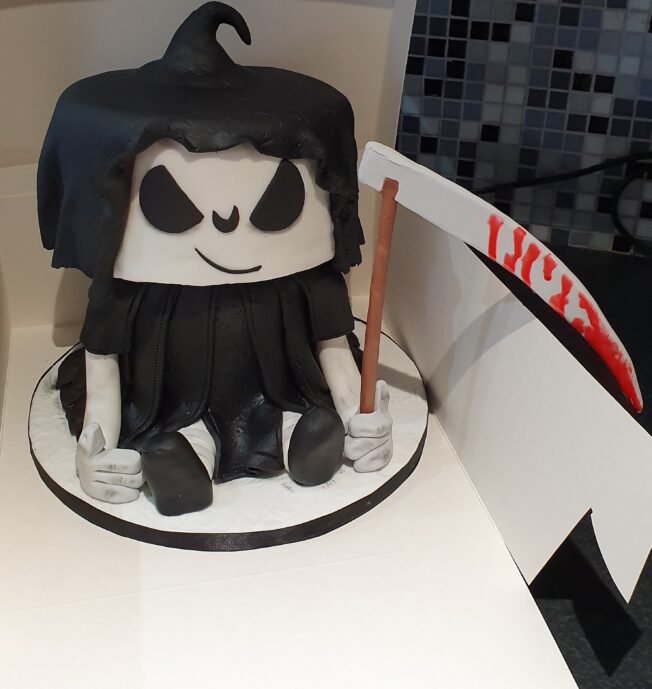 "I love making cakes. I was invited to an Halloween party and decided to make "Grim Reaper". This was inspired by Paul's online tutorial and is my first attempt at making the cake. Hope you like it."
 Communion and Confirmation Cake by Cheryl Fernandes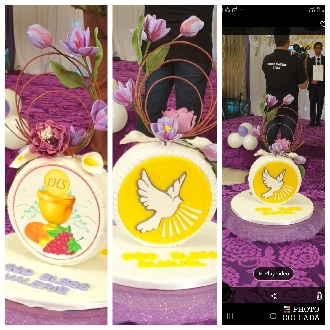 "Inspired by Anna M. Roche's "Circle of Love Cake"tutorial, my brother requested this cake for a First Holy Communion and Confirmation. I used same concept with one side for communion & another side for confirmation. The entire process of baking, constructing, assembling was exciting and trilling."
Sorry you're leaving by Amy Barratt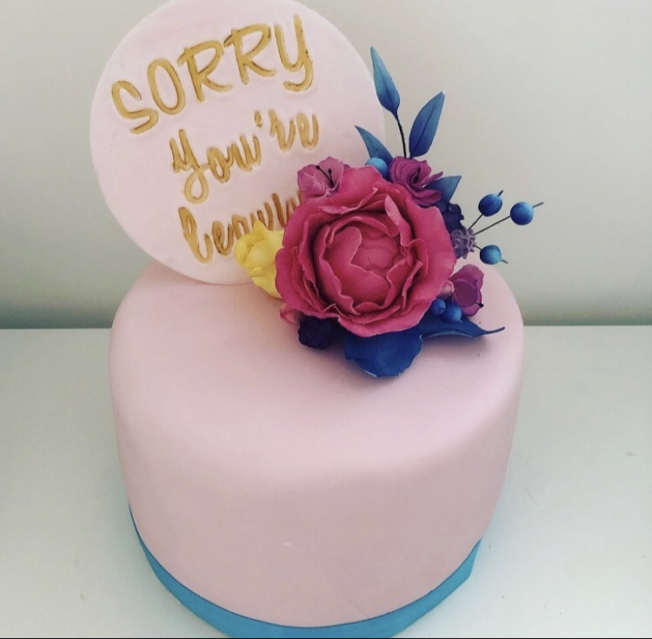 "I've recently got into decorating cakes it it really chills me out and takes my mind of things. I joined cakeflix and started watching Natalie's porters tutorials. I fell in love and thought I would practice! So here it is, I am so chuffed first cake I've made! Thank you cakeflix!!"
Our wedding cake by Jan Foster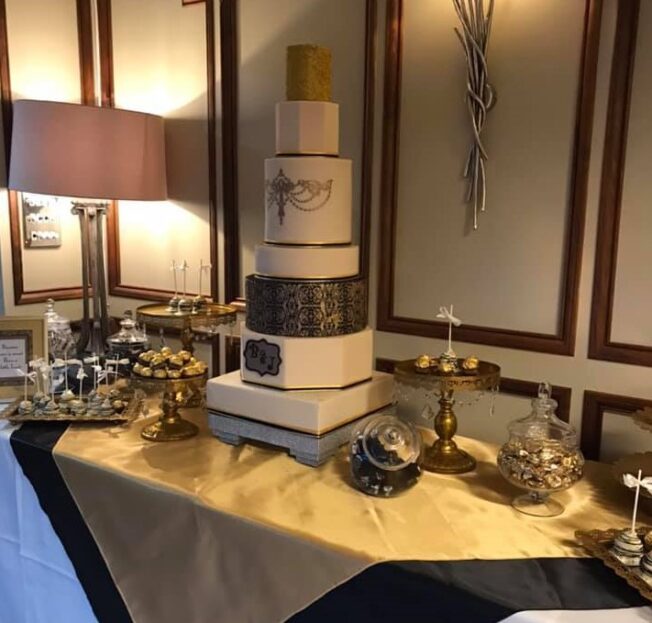 "We got married after almost 25 years together. It had to be special and something all of our of friends would enjoy. After having a nasty accident last year, we decided we really should tie the knot as none of us know what the future held. Our happiness, more precious than gold."
3rd place – Aunty's 90th Birthday by Margaret Darroch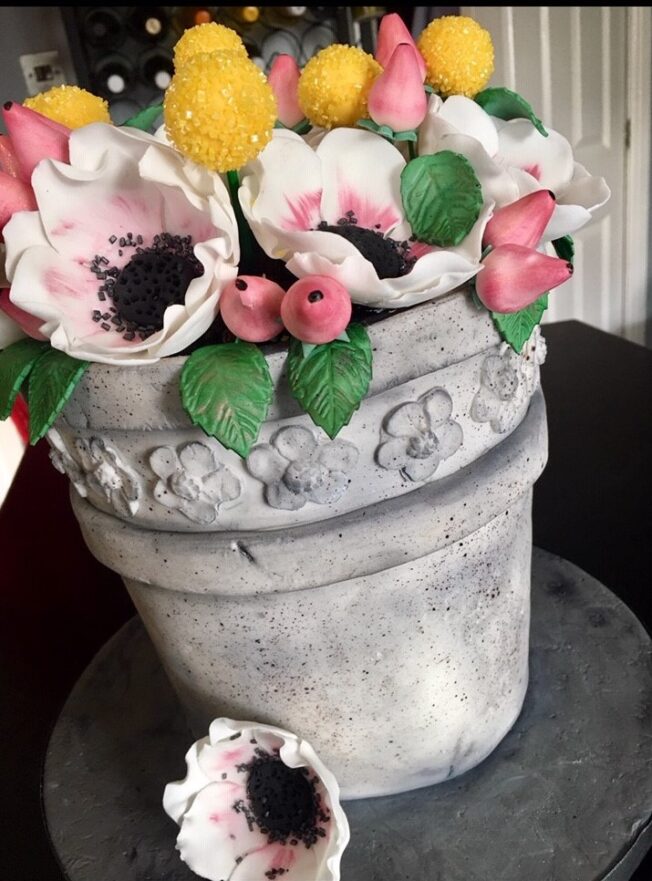 "I loved following the lessons in this tutorial, every stage of the process is broken down and easy to follow. I chose this design for my husbands Aunty's 90th Birthday as she loves her flowers and pots! She loved it and told me she would get the pot back to me as soon as possible !!!"
2nd place – Halloween witch by Katrina Baillie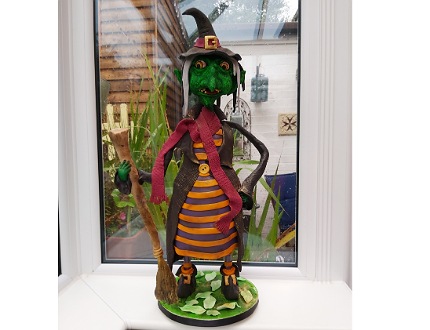 "So the children came downstairs to find this little visitor just in time for Halloween! By the end of the weekend only her head was left on a plate to complete our Halloween table decor. Followed Paul's step by step instructions for this one."
WINNER – Rococo Wedding Cake by Tracey van Lent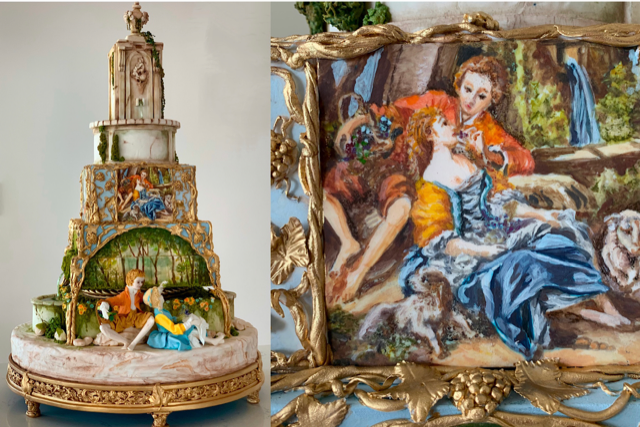 "Based on a painting by Rococo artist Francois Boucher, this cake has 4 painted scenes inspired by Calli Hopper's CakeFlix tutorial on painted panels. I painted the 4 square panels on hardened gum paste before attaching to the cake. Other painting was done directly on the cake."
Congratulations to this months winners, runners up and all entrants. Prize winners will be contacted by the 10th of the following month.  
To enter next month's competition for the chance to win some more incredible prizes, submit your cakes using our Cake of the Month entry form today and let us know what your favourite cakes were in the comments section below!
Not a member? Take out a FREE week trial with us today at www.cakeflix.com