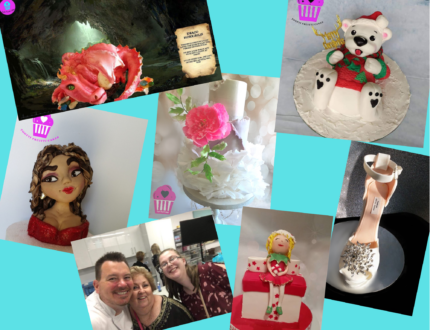 There are fewer who give so much and expect so little, than this amazing lady. Check out the full story of creating positivity while faced with adversity.
ABOUT TONI
Toni and her husband have just retired from being foster carers for the past 20 years. They also run a small charity that supplies food and clothing to people in need. These two things tell you everything that you need to know about this amazing lady. Her caring and charitable spirit can be seen at many cake shows, but most clearly online where she is active and supportive in so many cake groups. Something that you might not know about Toni is that she is a HUGE Disney and Star Wars fan. But something that you will probably know, is that she just loves everything to do with cake decorating.
HOW TONI STARTED CAKE DECORATING
Toni started cake decorating around 2009. Like most decorators, it was Toni's kids that got her involved in cake decorating. Toni had a terminally ill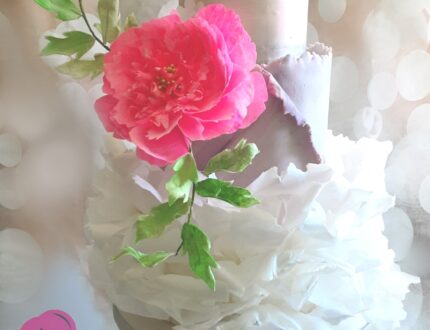 daughter called Lucy, who always wanted to have a cafe when she grew up. Sadly, Toni knew this was never going to happen, but a friend had suggested that they launch Lucy's Cafe while she was still with us.  So they started Lucy's Cafe. Toni's mother made aprons and barista caps for all the children, it was a lovely set-up. Lucy would greet the guests, which over the months comprised of her paediatrician and family, cardiologist and family, nurses, welfare officers, family and neighbours.  Lucy's Cafe sadly closed with a high tea on the 12th August 2011, when Lucy was 14 years old.
MOVING FORWARD
When Toni started Lucy's Cafe, she came across the Paul Bradford Sugarcraft School online and became a member and she says that she hasn't looked back. This makes Toni one of CakeFlix' longest serving members with 10 years loyal service! Toni recently successfully completed the CakeFlix Master Wedding Cakes Module (accredited learning) with flying colours.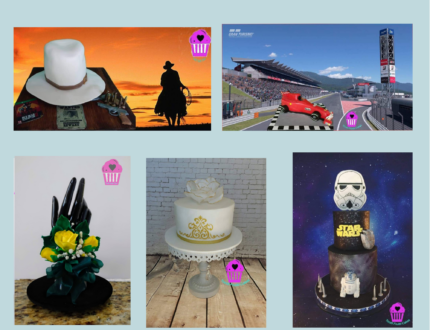 Toni is a hobby decorator making cakes for family and people in need. She doesn't charge for the cakes she bakes and decorates, preferring to give them to deserving clients as her gift. She especially loves making cakes for elderly and single mums as she knows how it feels when you're skint and need a nice cake for your child.  She had one elderly lady once burst into tears when she delivered the cake,  as she had never had a birthday cake before. However, she couldn't be making all those cakes without the help and support of her daughter Samantha, who is the Robin to her Batman when it comes to cake decorating.
It is lovely getting to read more about this amazing lady who is always so enthusiastic in her support for others and humble with everything she has done and achieved.