David Forsey MBE is a Grandad extraordinaire and PBSS student 'headrabbit'.
On his retirement, many years ago now, from a long and successful career as a Royal Navy Clearance Diver, he decided to dive into the world of cake baking and decorating. He began by making novelty cakes for his grandchildren at Christmas and birthdays. As demand for his work increased and wishing to advance his skills, he became a PBSS member in 2011 and has since followed the online tutorials to make the Tatty Teddy cake, Guitar cake, Hamish the Heeland Coo cake and the Sports Huddle cake, shown below :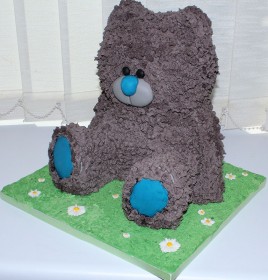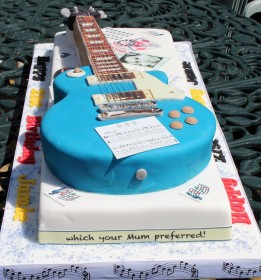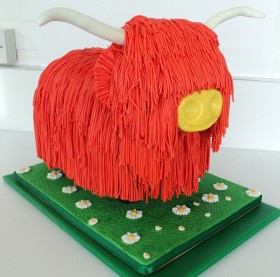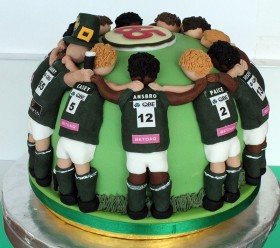 Recently 'headrabbit' posted on the site's Q&A asking for help with constructing a sewing machine cake. Members from the site made their contributions, some of the suggestions weren't quite what he was looking for but having improved his skills and gained confidence from the online tutorials, he went ahead with the idea of using the 'Hamish' framework to build his sewing machine cake, shown here :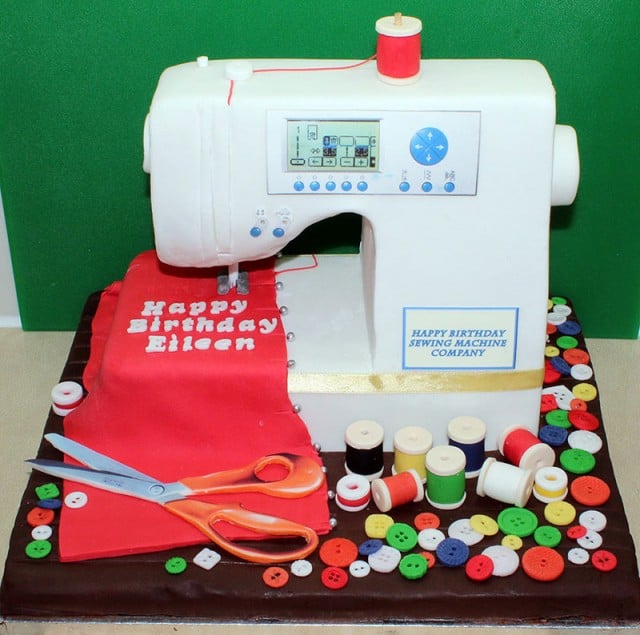 David has kindly shared the planning and construction details on his website – http://www.grandads-cakes.org – together with a photo album of some of his other work.
His next planned project from the online tutorials is the Handbag Cake for a Granddaughter's birthday in April and the Jimmy Choo cake later in the year. We're excited to see how that turns out!
Thanks for sharing your story David!