Gardening cakes will always be on trend and apparently it is the season to be gardening! If you are in a warm country, unlike Scotland, you may have had the opportunity to be pottering about in the garden recently, however unluckily for us, the weather this summer has been quite unfortunate. Nevertheless, come rain or shine, there are keen and dedicated gardeners out there, like our very own Paul who would loveeee a gardening inspired cake!
Here is Paul's very pretty garden….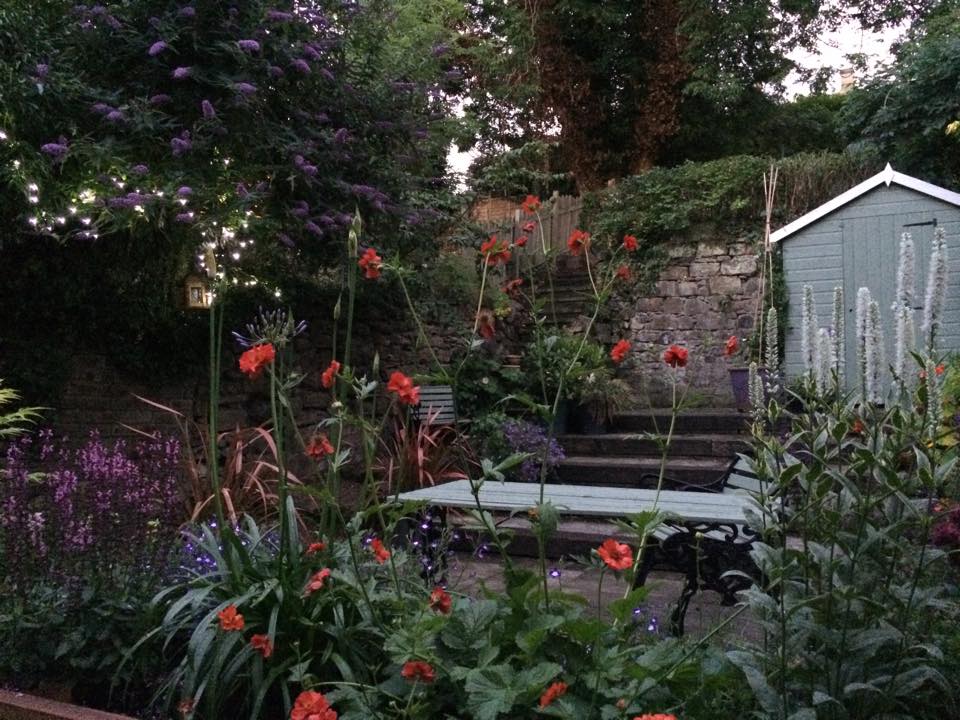 Watering Can Cakes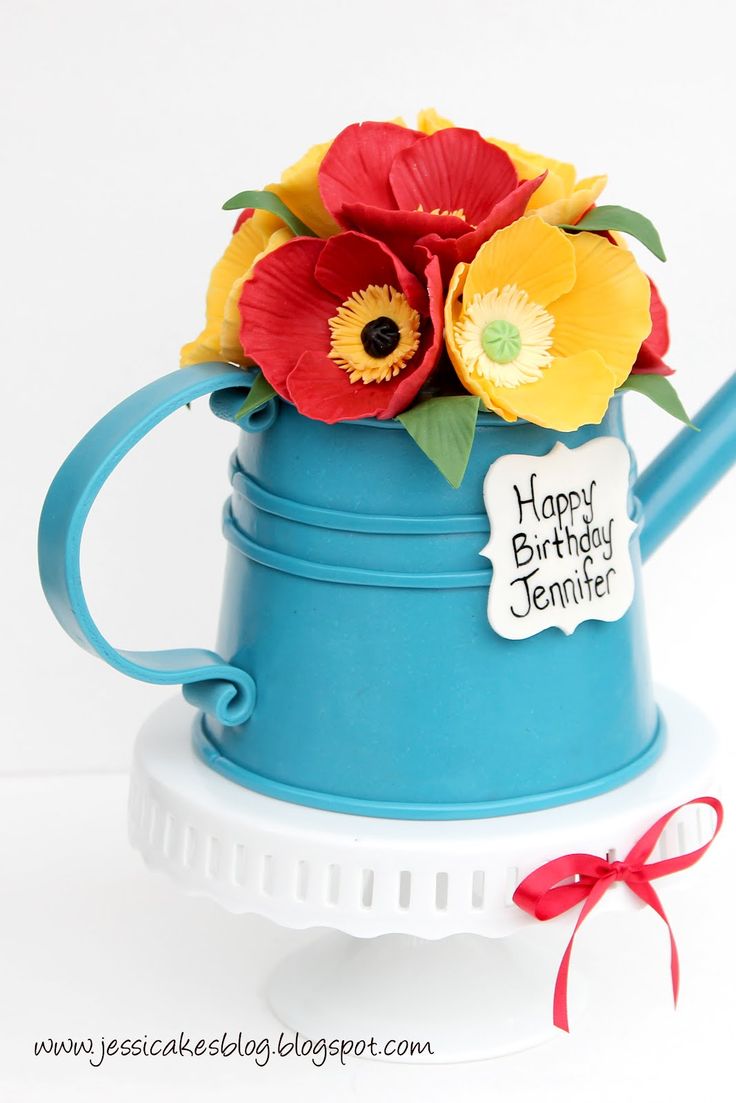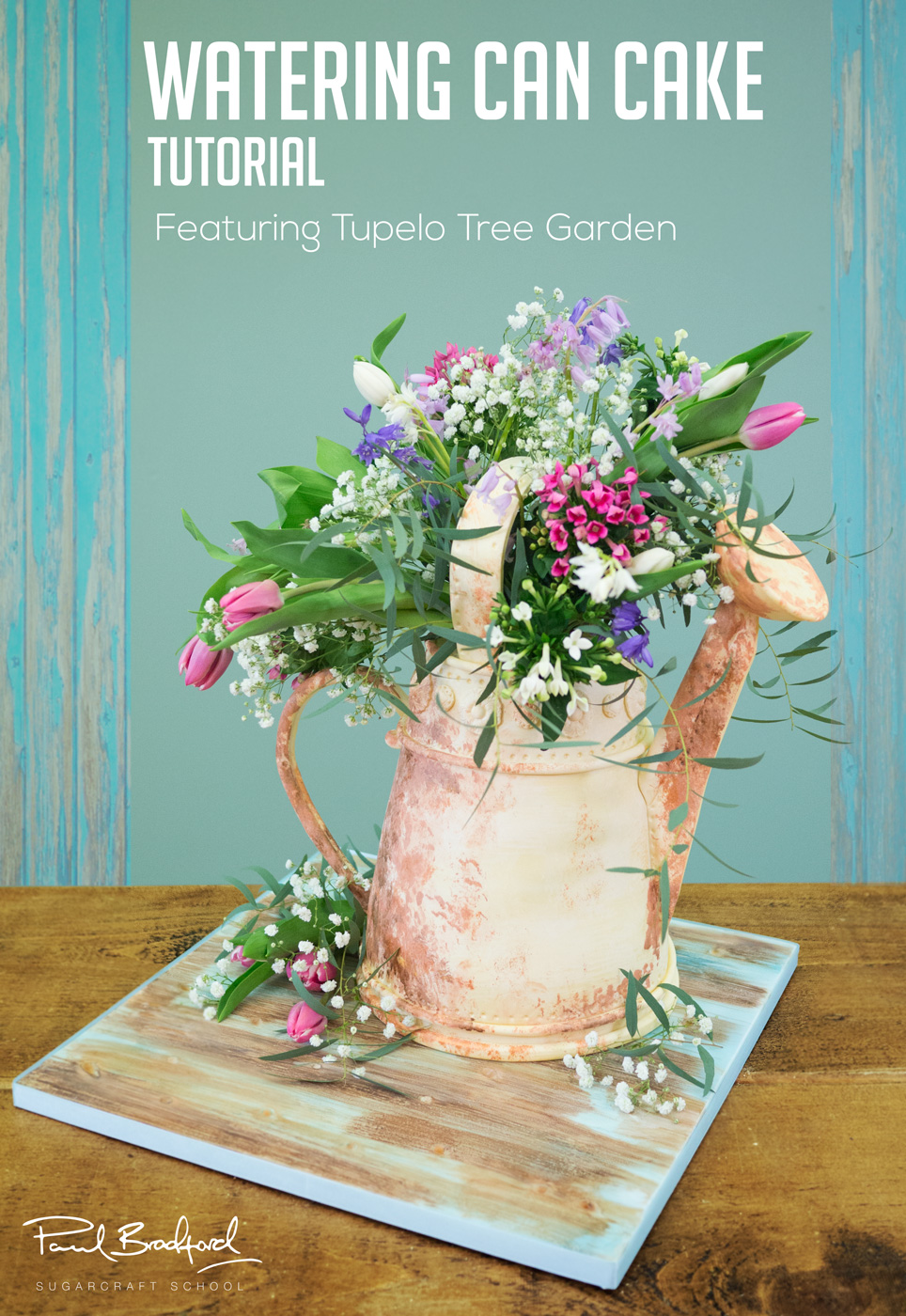 Left to right: Blue Watering Can Cake by Jessicacakesblog, Paul Bradford Watering Can Cake Tutorial,
Silver Watering Can Cake by Studio Cake
Our Watering Can Cake tutorial this week (centre) , is a great cake which would work well for both male and female Gardeners. However by simply changing the shade of the watering can, adapting the colour of the fresh flowers, or using edible flowers, can really change the look of the cake as you can see in the other photographs above.
Gardening Shed Cakes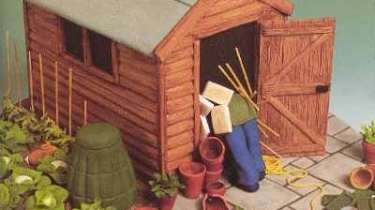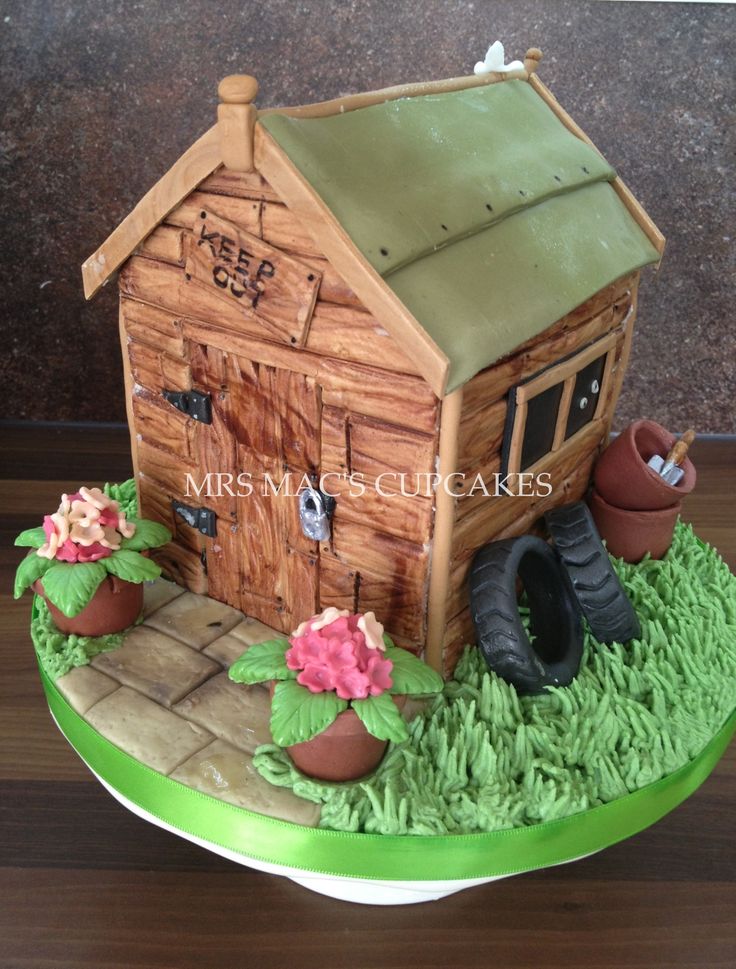 How adorable are these two Garden Shed Cakes?! I love the real wood effect used on both of them, and the additional plant pots and props used are adorable! This is a great cake for the garden lover, who never leaves their shed! We know a few of them….
Flower Pot Cakes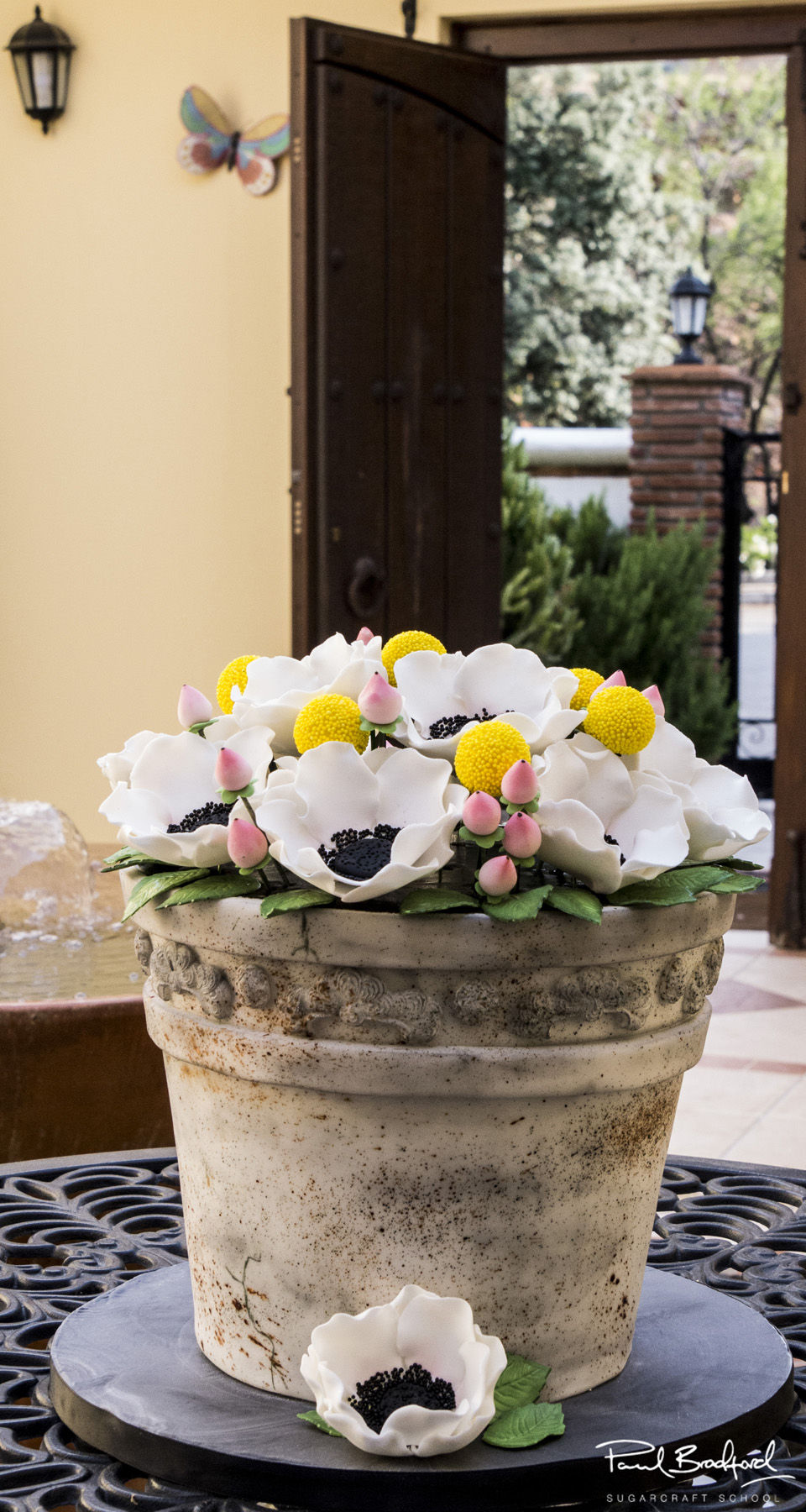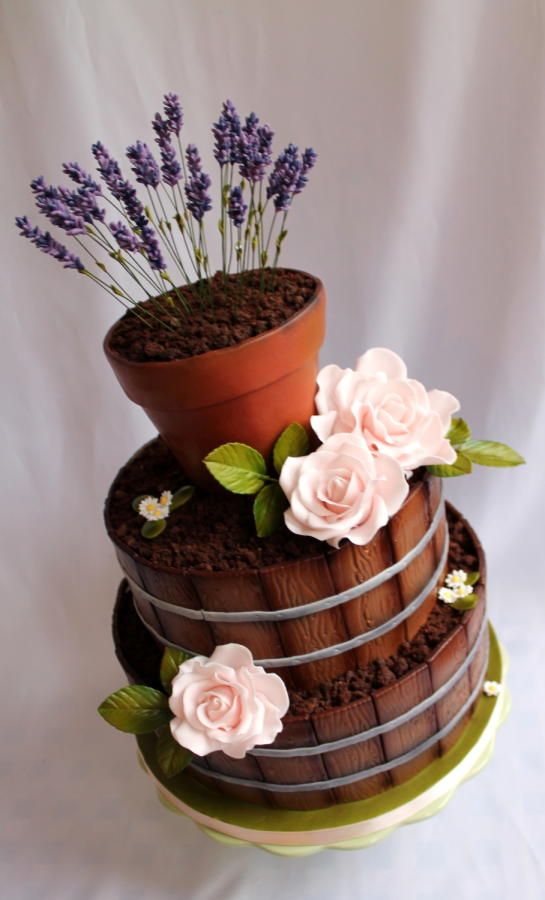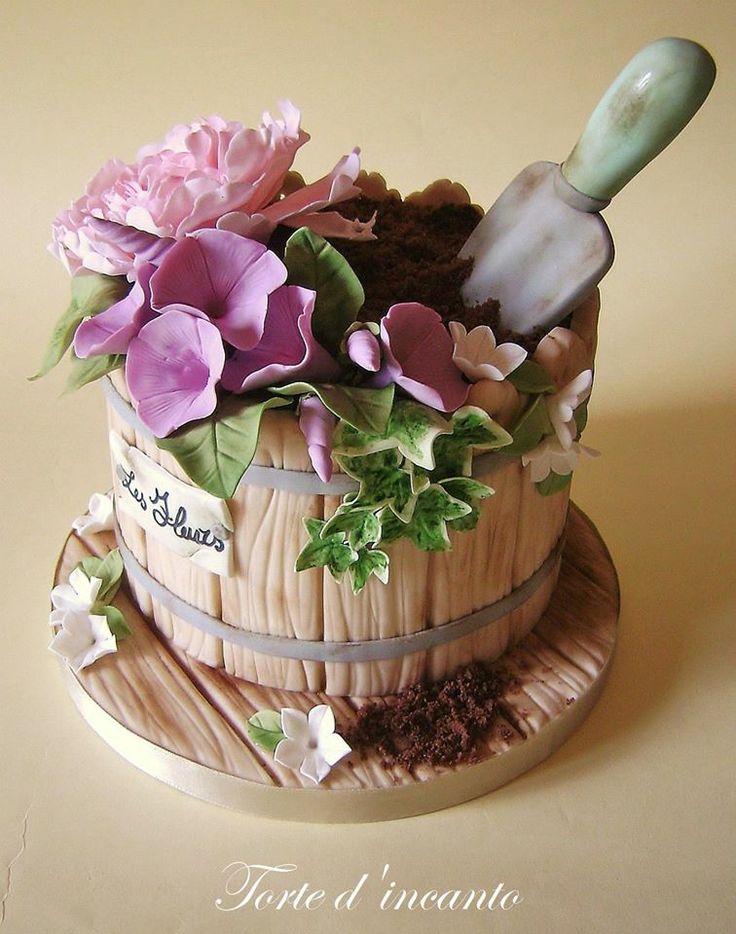 Clockwise from left: Flower Pot Cake by Shawna McGreevy, Katerina Loncakova, Torte d'incanto
We love these three adorable flower pot cakes. All individually different, but with the same theme in mind. We love the extremely life-like stone pot created by the Shawna McGreevy (Left). (Watch her tutorial in creating this cake here) This just doesn't look like cake – it should be sitting in our garden, however I fear the dogs may eat it!! The wooden barrel effect is so effective too, with the addition of different tiers or gardening props, really bringing the cakes to life!!
We love all things pretty, and gardening cakes are a great way to make a pretty cake without it being too pink and girly!!
Have you made a gardening cake before?
If so, please feel free to share your gardening cakes with us on Facebook!
The PBSS Team x