Healthier cakes on the way!
Okay, so we presume since you're reading this that you love cake just as much as we do! However, are aware that no doctor is going to be suggesting a nice slice of carrot cake as one of your five a day anytime soon! This is mainly down to the high sugar content found in most cakes.
Now, we could simply just add less sugar to our cakes. However, the sugar content is what gives a cake a lot of its flavour and the desired sweetness which is what many of us with a sweet tooth crave from a slice!
Fear not! Science is here to save the day!
Well it seems that scientists at an Israeli food technology firm have found an answer to our problems!
Technology firm, DouxMatok have discovered how to reduce sugar content in typically sugar-rich foods such as cake by as much as 40% without affecting the taste!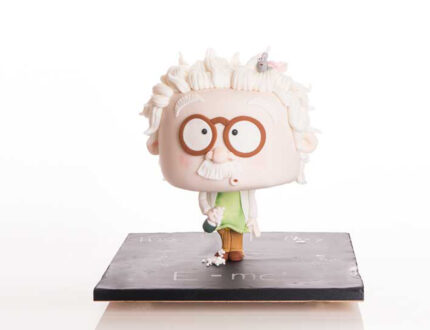 The Science…
Despite the seemingly high sugar content in lots of confectionary products, only a fifth of the sugar actually hits the taste receptors on our tongue!
Sugar molecules need to land on taste buds in the mouth to give off the sweet taste that so many people enjoy, however most of the sugar we consume misses these receptors and goes straight into our stomachs.
DouxMatok believes they have found a resolution to this by finding a way to get all the sugar from sweet products such as cake to land on the taste buds, thus allowing cakes to be made with much less sugar without losing their sweetness.
The process emulates a common pharmaceutical procedure where drugs are covered in certain molecules to guarantee that accurate dosages hit the correct body parts.
The sugar crack-down
This comes as welcome news as the government continues to introduce things like the controversial sugar tax in the UK. Many British citizens have argued that the tax is unfair as the vast majority of people can enjoy sweet products responsibly without overindulginging, leading to issues with their health.
The sugar tax was introduced to the UK in April 2018 to all sugary drinks such as cola, Red Bull, Irn Bru etc. This caused many brands to alter their recipes to include less sugar and avoid a price hike. However, many have been upset with recipe changes with some even likening Lucozade's new formula to that of bleach!
Would you welcome a reduction of sugar to your cakes as long as the taste wasn't affected?
Is it unfair to punish responsible consumers with a sugar tax?
Let us know in the comments below.
Source: scientist-discover-way-reduce-sugar-content-cakes