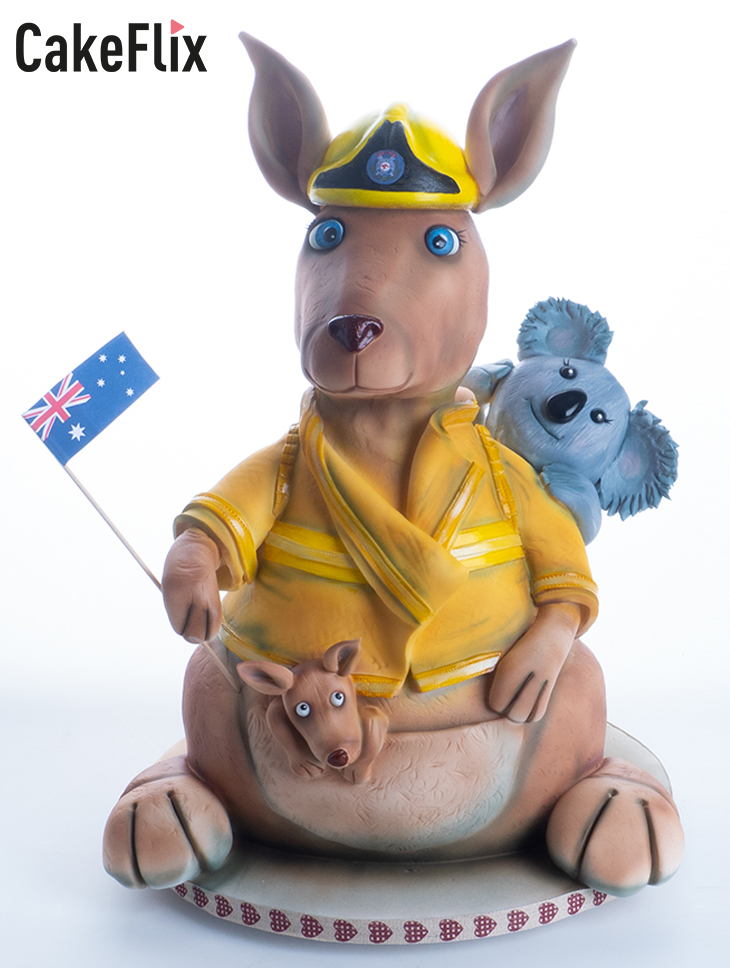 LIFETIME ACCESS TO OUR KANGAROO TUTORIAL
I am sure everyone has been horrified by the devastation caused by the horrendous bush fires in Australia recently.
It's destruction on an unimaginable scale and difficult for those of us far away to fully comprehend the scale of what's happened to the people and wildlife of their beautiful country. Paul has enjoyed many trips to Australia and has many friends out there and he has been in tears looking at the pictures and stories coming in.
At CakeFlix we want to help in some small way to support those affected.
Paul created this kangaroo, with her little joey in a fire fighter's jacket, with a koala on her back to help raise money for those affected.
To Gain Lifetime Access to this course FREE of charge:
If you have a FREE CakeFlix account, sign in now. If not, you can create one during the checkout process
Click the KANGAROO TUTORIAL LINK
Look below the Membership Offer and select ADD TO BASKET
VIEW BASKET to checkout
At checkout enter Coupon Code: HELPOZ

OFFER HAS NOW EXPIRED
All we ask is that you kindly make a donation directly to one of the support organisations by clicking on your chosen link below:
ANIMALS AUSTRALIA  or RED CROSS DISASTER RELIEF 

Our Pro and Premium members will automatically have access, but if you would like to donate I'm sure all donations would be gratefully received. If any of our Pro or Premium members would like lifetime access to this course, please contact [email protected] before the 31st of January.
Thank you so much and to our friends in Australia, stay safe x