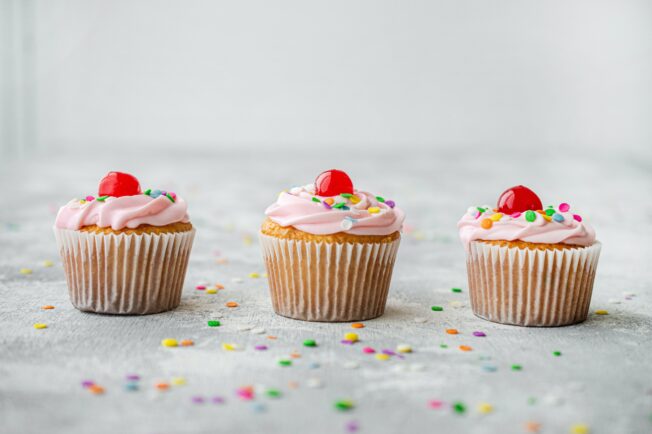 So, you find yourself in a college dorm, armed with little more than a microwave and a mini-fridge. And yet, the sweet aroma of freshly baked cakes wafts through your dreams. Fear not, because where there's a will (and a pinch of creativity), there's a way! 
Embrace the Microwave Magic
Believe it or not, your trusty microwave can do more than reheat last night's leftovers. It can be your secret weapon in the quest for the perfect cake. Mug cakes are the talk of the town for a reason – they're quick, easy, and oh-so-delicious.
Pro tip: Find some microwave-safe mugs and venture into the world of mug cakes. Mix your favorite ingredients, pop the mug in the microwave, and voilà! You've got yourself a warm, gooey treat in minutes. For a burst of inspiration, see here for the best online cooking classes and unique mug cake recipes.
Get Creative With Limited Space
Let's face it – college dorms aren't exactly known for their sprawling kitchens. But don't let that stop you from baking up a storm. Limited space can't cramp your culinary style! Here's how:
Mini Fridge Magic: Your mini-fridge might need to be more roomy, but it can still hold the basics like eggs, butter, and milk. These are the building blocks of baking; with them, you're well on your way to cake greatness.

Rolling with Rolling Pins: Who says you need a full-sized rolling pin? A clean wine bottle can do the trick just as well. Roll out dough for pie crusts or cookie bases without taking up extra space.

Mixing Bowl Musings: No need for fancy mixing bowls that hog space. Grab a large microwave-safe bowl (the same one for your mug cakes) and blend your batter like a pro.
Rise to the Occasion – Baking Without an Oven
The absence of an oven doesn't mean your cake dreams must be put on hold. While ovens might be traditional, let's get unconventional and explore alternative baking methods.
Pro tip: Did you know you can bake cakes without an oven? Yes, you heard that right! From electric skillets to rice cookers, these appliances can create delicious cakes.
Mastering the Art of Patience
No matter how limited your resources, baking a cake requires a dash of patience. As tempting as it might be to rush the process, remember that good things come to those who wait – or, in this case, those who mix, blend, and bake with care.
Plan Ahead: College life can get hectic, but pencilling in some baking time can be therapeutic. Plan your cake adventures for days when you have a bit more breathing room.

Experiment and Enjoy: Your college kitchen might not be a five-star bakery, but it's your space to experiment and have fun. Feel free to try new flavors, combinations, and techniques. After all, a sprinkle of creativity makes every cake extra special.
While you're puzzling over the best recipes for your cakes, trust your college paper writing to a professional essay service. You will have more time for your hobby if you manage your time properly and delegate some of your college writing assignments to professional writers. 
Clean-Up Chronicles
Ah, the dreaded clean-up – the aftermath of any culinary adventure. But fear not! A little organization and creativity can make tidying up a breeze.
One-Bowl Wonders: Stick to recipes that require minimal utensils and equipment. This means fewer things to wash and less clutter in your limited kitchen space.

Clean-as-You-Go: It's a golden rule in the culinary world. As you wait for your cake to bake or your mug cake to nuke, use those spare moments to tidy up. You'll thank yourself later when enjoying your cake without the looming mess.
In conclusion, baking tasty cakes in a college dorm might seem challenging, but it's an adventure worth embarking on. With a sprinkle of creativity, patience, and resourcefulness, you can whip up delicious treats that'll make your dorm the envy of the floor. So, don your apron, grab your microwave-safe mug, and let the baking magic begin!
***
Charlie Martin, a passionate student writer and avid blogger, weaves words into captivating stories that delve into the complexities of life with profound depth. His unique blend of creativity and introspection shines through in his writing, touching the hearts and minds of his readers. Through his engaging narratives and thought-provoking insights, Charlie Martin invites audiences to embark on literary journeys that leave a lasting impact.