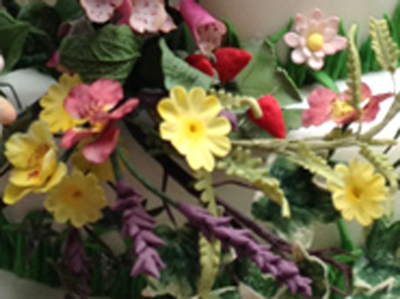 Another flower in the series used to create the cottage wedding cake.
The primrose is a great filler flower as it naturally comes in many colours so easy to match to your theme.
Here Paul shows you how to make it very quickly and easily and as you'll see from the image it works very well as part of a larger arrangement of flowers.
The aim here is to create flowers that are quick to make but also have some impact as stand alone.
Our weekly blogs are aimed to keep you up to date with anything that we've found useful in the cake decorating world with occasional stand alone videos, which is where this fits in.