Pictures of cakes and bakery products always make for mouth-watering content. But when these pictures are accompanied by engaging content, the overall appeal increases.
Bakers with outstanding story-telling abilities stand a massive chance of hooking followers with their writing. Otherwise, they can rely on the services of essay writers. These pros will help you refine your content and add the final 'icing on the cake.'
But how do you write engaging content about cakes on social media? Let's dive right in to find out the most lucrative content writing strategies for bakers.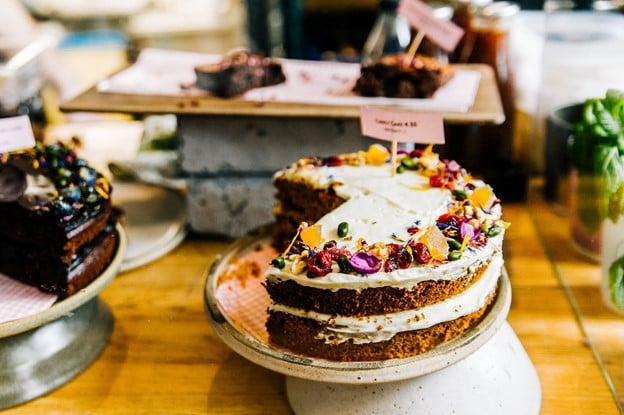 Create an eye-catching profile
Before getting down to the nitty-gritty of writing, you need a 'head turner' profile. Create a social media account that captures the fun atmosphere associated with cakes. Also, choose a brand name that portrays your product's image.
Whether your profile is on Facebook or Instagram, provide detailed descriptions. The reader needs to find out what your bakery is all about at one glance. Following these initial guidelines will hook the user on your page.
And don't forget about page design and colour. Your page should have an uplifting vibe, and colours play a significant role in this. So, don't make things too formal and stoic.
Use visuals to set the tone
If you want to achieve success in the bakery business, you need a massive customer base. Adding only written content is a compelling idea, but it doesn't compare to the impact of images and videos.
Research has shown that most social media users are likely to scroll past a post with only blocks of text. Think about it; you can only click on a random page if the display image attracts your attention.
Therefore, your page can only stand out if you have the right visual content. Images, illustrations, and video tutorials add to your profile's appeal because they help users visualize your content.
Always set a narrative
Content writing on social media is all about creating a narrative. Even though people post random stories on their timelines, sticking to a set out narrative guarantees more success.
And why is that?
Users resonate with stories based on well-crafted storylines. They crave content with personality — something to which they can relate to. So, you can fill this void by providing engaging written content.
For example, you can talk about different types of cupcakes in your written content. In essence, you must give the audience something to anticipate weekly.
Ask the audience about their interests
Crafting cake-related content to attract a unique audience is a massive challenge. At first, you will struggle to generate social media ideas that will resonate with the newfound followers. Moreover, some people are not proficient at creating ideas from scratch.
If you are struggling with content ideation for your cakes page, you can always reach out to the audience. Post a survey and ask them about their interests. You can follow other content creators in your field to find out trendy topics.
Alternatively, consult Google searches for cake trends. Focus on the hottest cake topics and identify popular search keywords. These trending topics will help you kickstart and arrange your content writing strategy.
Pack the content with stuffing
Written content can only make waves on any platform if they provide value. The worth of your content, which is estimated by Google Bots, determines its exposure. So, you need to provide the ultimate value to the reader.
What does your content offer that others don't? Why should the user not scroll past your profile?
Here is a hint: talk about the origin of common terms in the bakery industry. Educative cake-related content always offers the reader more value than generic stuff.
Go behind the scenes
As humans, we always crave new information from reliable sources. We want to find out things that others don't know. So, your content creation strategy should focus on satisfying this craving.
Some of the most tantalizing social media post ideas come from behind the scenes. Always bear in mind that most of your audience already has some understanding of cakes. Or they might have read them somewhere else.
So, how do you reel them in?
Take them behind the counter and show them some of the 'magic' tricks. For example, you can dedicate a specific day to discuss different cake recipes. And most importantly, use videos, pictures, and animations to illustrate the process.
Share funny stories
Users visit cake pages and bakers' profiles to see creative and uplifting material. But you can create a stronger rapport with your audience by sharing funny stories. Don't try to position your cakes as the best thing since cotton candy.
A short post about an epic bakery fail will always open the door for engagement on your posts. Users can share these stories with their friends, leading to more exposure for your brand.
Here are some funny cake content ideas for your social media:
Epic oven fails
"What they ordered vs. what they got" content
BTS blooper reels
Funny client interactions (without disclosing their identities)
In essence, social media content for cakes is great, but only mind-blowing content can take it to the next level. However, you need to set up an irresistible and upbeat profile that reflects the brand image. Also, your written content must mirror the audience's needs and interests. And if possible, you can take them behind the scenes to create a rapport. Most importantly, keep the content relevant and uplifting.