Every month I will select my favourite cakes that I have pinned on my Pinterest boards and feature them in a blog post. Do you use Pinterest? It's a great way to collect inspiring and exciting images of all things pretty, (particularly cakes!!) Feel free to follow me, by clicking here.
This month I have put together a collection of my favourite pretty cakes, which feature birds. Now you may think, birds, on cakes – I can think of cuter things to add to a cake?! But actually birds on cakes are extremely popular and are twittering away everywhere!! Excuse the pun. In fact bird cakes work extremely well for summer cakes, wedding cakes, baby cakes and make a beautiful addition to any floral decorated cake. So If you would like to add a little birdy to your cake, well there are so many different styles and designs to choose from, so I thought I would pick a few of my favourite from Pinterest!
Hand-painted Bird Cakes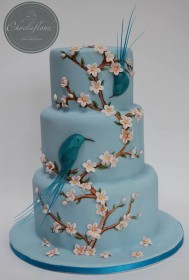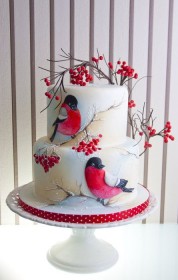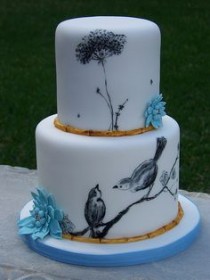 These three stunning cakes demonstrate the effectiveness of hand painting bird's onto cakes whilst complimenting them with 3D flowers, branches and even feathers. This 3D effect, brings the cakes and the birds to life, and I am sure you will agree, the hand-painting technique is an art of it's own!
Wedding Cake Bird Toppers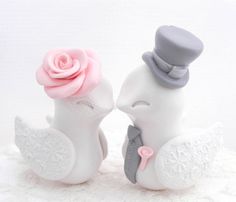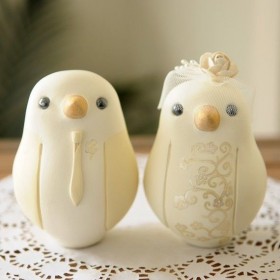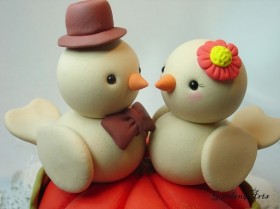 How adorable are these little guys? These cute cake toppers are the perfect option for anyone who is not wanting the typical bride and groom cake toppers on their wedding cake, and are wanting to have a bit of fun with their cake! Adding little accessories is always an option, however, depending on the style of wedding, you can adjust the style of cake topper to suit your customer's needs.
  
These 3 cakes all have one thing in common, they all have cute bird toppers, however each style is individually different:
1. The far left, is most definitely centred around a Vintage, Romantic themed wedding.
2. The centre cake is focused on a more Simplistic and Modern theme.
3. The far right cake is a more Traditional and Glamorous Cake.
As you can see, it is easy to adapt your cake, to be uniquely different to another cake! Which one is your style?
Baby Cake Bird Toppers
 
I love both of these baby bird cakes that I found on my Pinterest. Both these cakes are ideal for someone who wants a minimal yet cute baby cake! Note that the bird shape is slightly rounder and more cartoon like therefore creating a softer looking topper that is ideal for such an occasion.
Bird Cupcakes and Cookies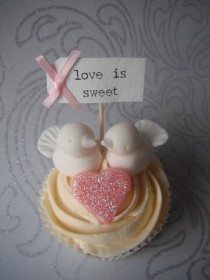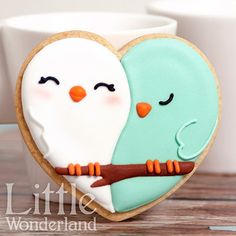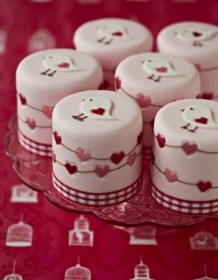 Bird's can be added to any sweet treats which coordinate nicely with romance, spring and love! I love all of these cupcakes, miniature cakes and cookies, which I found on Pinterest and I believe they would all work exceptionally well, when partnered with a coordinating cake or served on their own at a party…. cupcake tower springs to mind!
Do you prefer making small sweet treats or larger cakes?
We hope this twittering has inspired you to create a little birdy of your own!:-) If you do, please share your photographs with us via our facebook, by either "Direct Messaging" us or posting your photographs to our page. We love to see all of your cute creations!
Ps. I found all of these marvellous cakes on my pinterest, so if you would like to find out who made a specific cake, or you would like to add me on Pinterest, then you can find me here:-
Until Next Time…. Happy Pinning! x