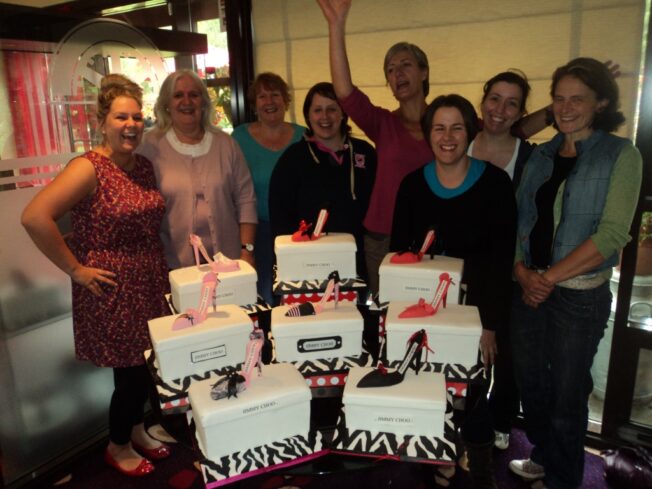 Another amazing  week with students coming together from Belgium, Spain, England and Scotland to share the experience.
Almost straight away there was laughter from the classroom as the ice was broken as early as the introductions stage.
Later in the week it sounded as if the classroom had turned into a nightclub as the radio was turned up to full volume. Paul had left the delegates making the mane for the lion's face when the radio was turned on to the tune of  '…in the jungle the mighty jungle the lion sleeps tonight…' , by the time he returned everyone was dancing away signing 'weam away, a weam away..' – great fun!
Of course signing and dancing weren't the main focus of the week as it was again reiterated that it was called 'Intensive' for a reason. There were some amazing cakes and everyone was delighted with what they had learned.
There were a couple of challenges as the temperature dropped by 10 degrees from one day to the next and the 3 days of heavy rain meant that there was a lot of moisture in the air making things difficult to work with. However everything turned all well and a good experience to see how to cope with sugarpaste and cocoa form in more testing situations.
Paul certainly had a good time and enjoyed making another 8 friends.