I've met so many very confident people, often professionals at the top of their game, but yet they have no confidence when it comes to charging a profitable price for their cakes.
Perhaps you don't need to because its a hobby, but what happens when friends of friends and distant long lost cousins appear looking for the same deal as a close family member?
For anyone looking to make profit from their cake decorating business then this is worth reading.
Having presented regularly at Cake International, had hundreds of delegates on my Making Profit from Cake Decorating Course and feedback from PRO members on our Online School the one single message is always the same from delegates – I don't charge enough for my cakes.
When I quickly reply 'put your prices up' I get a look as though I've just stolen their first born! I know it sounds simple, but its only You that makes the process complicated with all your barriers and negative thoughts. Sorry if you've heard this from me before, but its worth repeating in this post…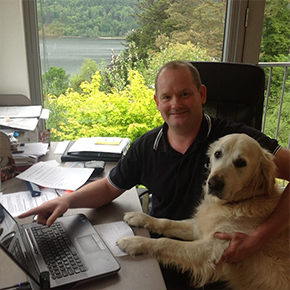 When we ran Truly Scrumptious Designer Cakes we had 7 outlets and 35 staff. We were winning awards and very, very busy, but yet Paul and I could barely take a wage. Things came to a head at Christmas 2009  when, for the third year in a row, we had to pay staff using our personal credit cards. Back then you could put a transaction through your own merchant terminal and have the money appear in the business bank account less the huge fee charged by the merchant, but the important thing was to pay the staff. Once the credit cards were full, and house re-mortgaged, we found ourselves nearly £100k in debt!! We were advised to put the Ltd company into administration, but we refused, and took the hard route.
We were lucky enough to have a friend who advised big businesses at boardroom level so we exchanged a cake for an hours advice. In what can only be described as a Dragon's Den moment (UK programme where entrepreneurs go against big time investors) I was told in a nutshell that I had been foolish to have put off for so long the obvious solution, putting prices up. To keep the story short we ended up putting our prices up by an average of 35% overnight. You can imagine there wasn't much sleep that night waiting on the customer reaction, but the decision was made easy because we had NO other choice.
In the first 6 months we lost around 10% of our customers but the other 90% were now paying 35% more for the cakes. Ingredient and overhead costs remained constant so profitability improved hugely allowing the company to start repaying what Paul and I had lent to keep it afloat. Oh, just to finish, after 6 months we had the same number of orders as the year before all paying 35% more.
I have been there and know how worrying it can be, but don't wait until you're left with the option to close or put your prices up, because believe me its not a good place to be.
Just remember that around 95% of the population are NOT your target audience. You need to find the 5% who are happy to pay the correct price for a handmade work of art in a craft that you have spent years perfecting. Many people get put off because the 95% keep telling them that they are charging too much. However, that is very rarely the problem. You will never get an Aldi customer doing their weekly shop in Waitrose, why? because the Aldi customer is looking for value and the Waitrose customer happy to pay more for quality. Go looking for the Waitrose and Harrods customers don't waist your time on people who are not your target audience because you will only be left deflated and disappointed.
I don't know another industry where artists lack so much confidence. Let's start at the beginning, what is confidence? Many people see it as a barrier when it is really an opportunity. People who say that they have no confidence need to take the blinkers off and stop hiding behind the word and recall a time when the achieved something, anything, and just remember how they felt at that moment, that's confidence. Now, if you are still thinking of something that you have achieved what about the last time someone told you how lovely the cake was!
We are all so guilty of recalling and dwelling on negative feedback, and we all get it from time to time. When we had the cake shops we would have over 100 cakes going out every week and regularly received lovely thank you cards, but one negative comment in 6 months and it pulled the wind out the sails. Why, because nobody likes criticism, but when something like that happens you should pull out the 99 thank you cards and re READ them, deal with the negative issue then put that card out of sight.
Hope this has helped. Our PRO membership covers every area of setting up running a profitable cake decorating business. It's at no risk at all as we are so confident in its value that we offer a 30 Day Money back guarantee.
Happy cake making,
David Brice, Director