We simply adore seeing all the gorgeous cakes you share with us on our Facebook page, whether they be novelty cakes or wedding cakes, one tier through to four. So what better way to celebrate your talents than rounding up some of the pics you shared with us in a monthly blog post? Get ready to feel inspired, with some of the best novelty cakes our members have posted for August!
PBSS Members' Novelty Cakes for August…
A taste for travel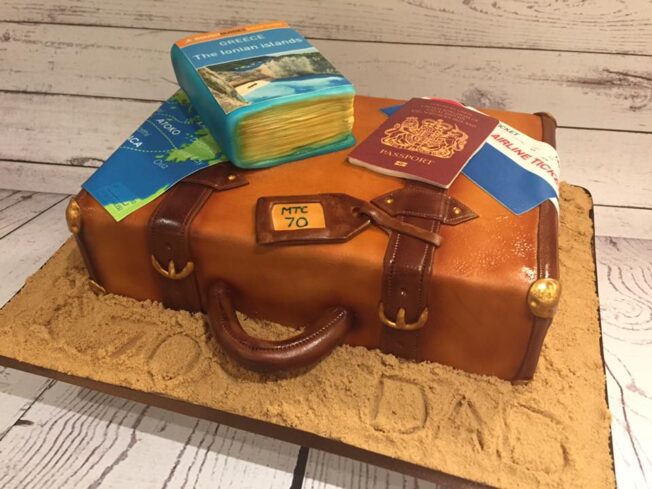 Kate Skelton made this fantastic travellers cake for her Dad's 70th birthday. Perhaps a more sensible approach to a suitcase than Paul's standing Wunderlust cake, but very well finished right down to the sand or is it brown sugar?
A concerto of cake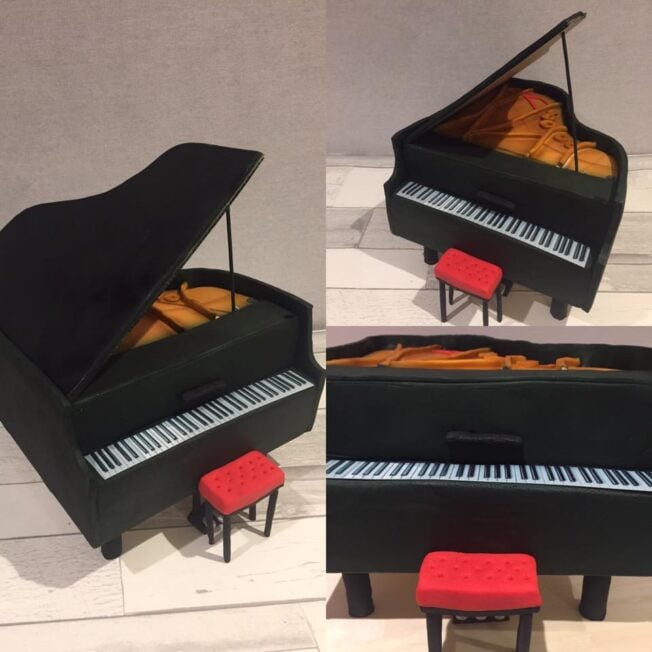 Christine made this fantastic Piano cake using Paul's tutorial.
"Yes, that's it!" said the Hatter with a sigh, "it's always cake time!"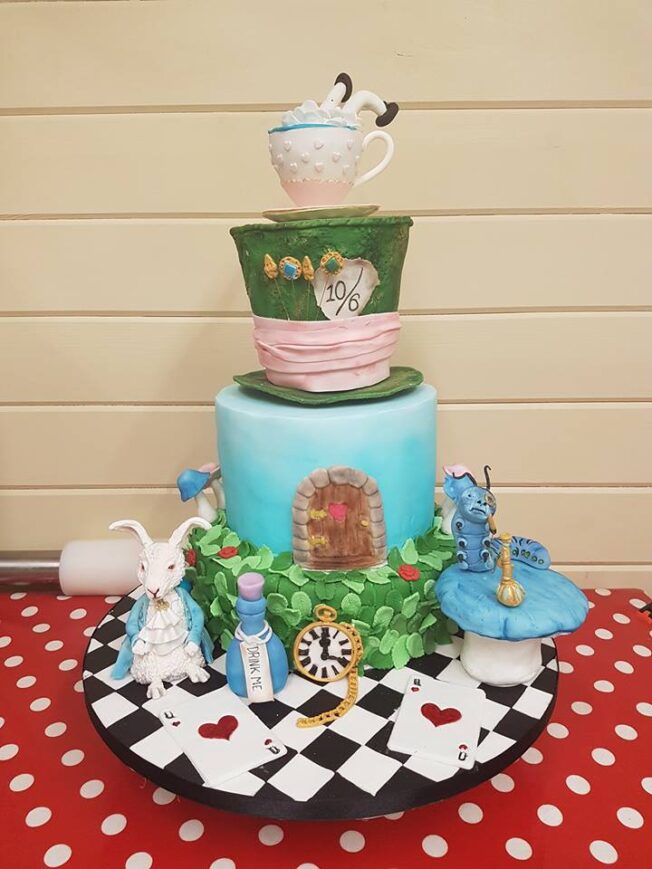 If you follow us on Facebook then you may recognise this absolutely phenomenal Alice in Wonderland themed cake made by the very talented Karen Boyle. Not one we have on the site yet, but this one would certainly be very hard to live up to.
A flower pot pudding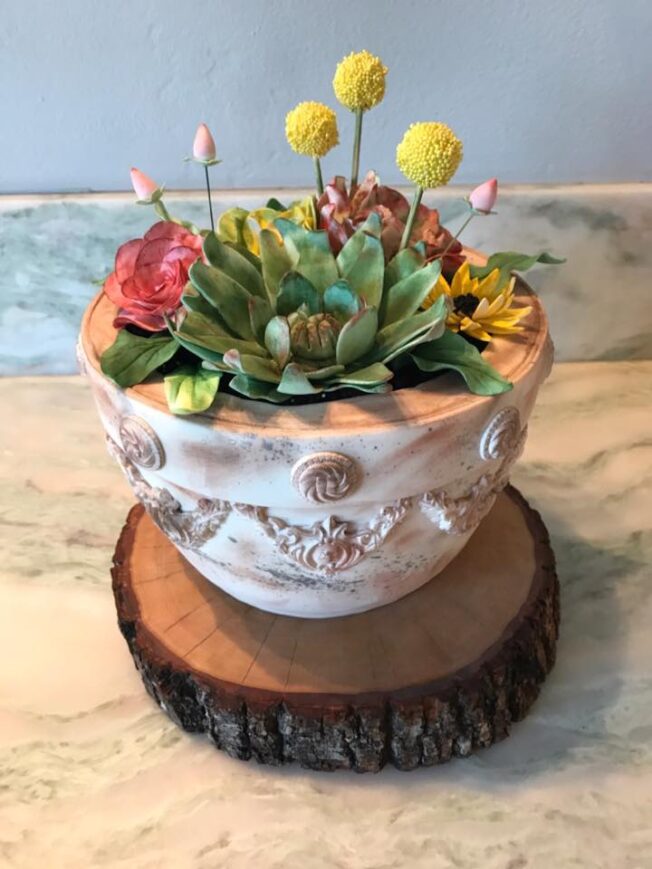 Pamela Green made this for her daughter-in-law's birthday using Shawna McGreevy's antique flower pot cake tutorial.
The fast and the delicious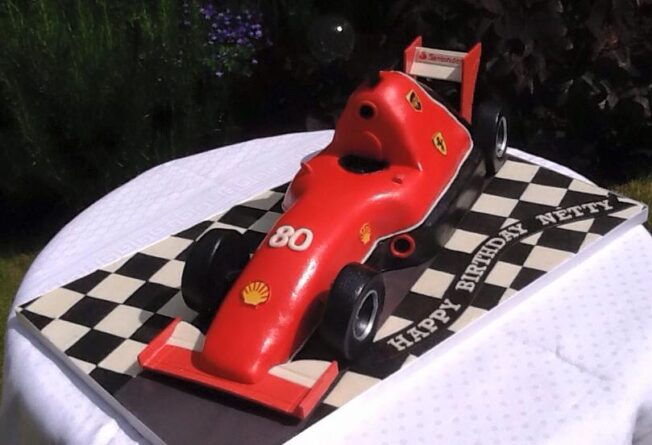 Pro member Jan Ransley made this fantastic Formula One birthday cake. Some fantastic shapes here!! I had to have a double take as it looked so close to Paul's formula 1 racing car. What an excellent job and I wonder if Netty managed to get a lift in one for her 80th!
Snooker and sugarpaste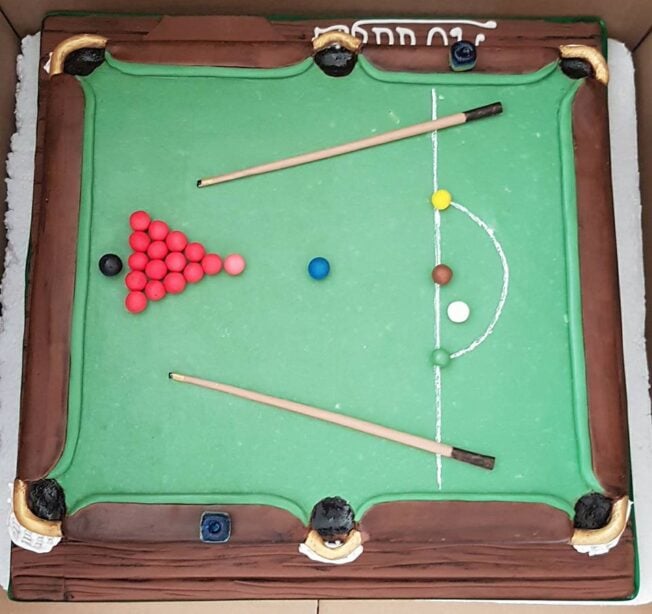 This fantastic snooker table cake was made by Ken Willis. You can read about how a horrific accident led to Ken's career in the cake industry in his cake journey blog.
A Spoonful of Sugar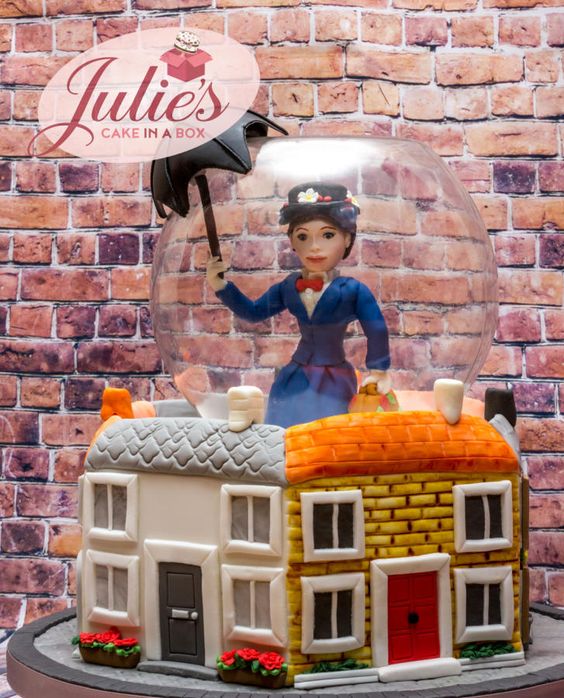 This fantastic Mary Poppins cake made by Julie Rogerson (another Pro member) has a hexagon base of chocolate mud cake (yum  ). Mary Poppins was a favourite of Julie's as a child and her model of the famous nanny is truly spectacular. Julie wrote all about her experience in entering Cake International in an earlier blog.
Eat like a pig!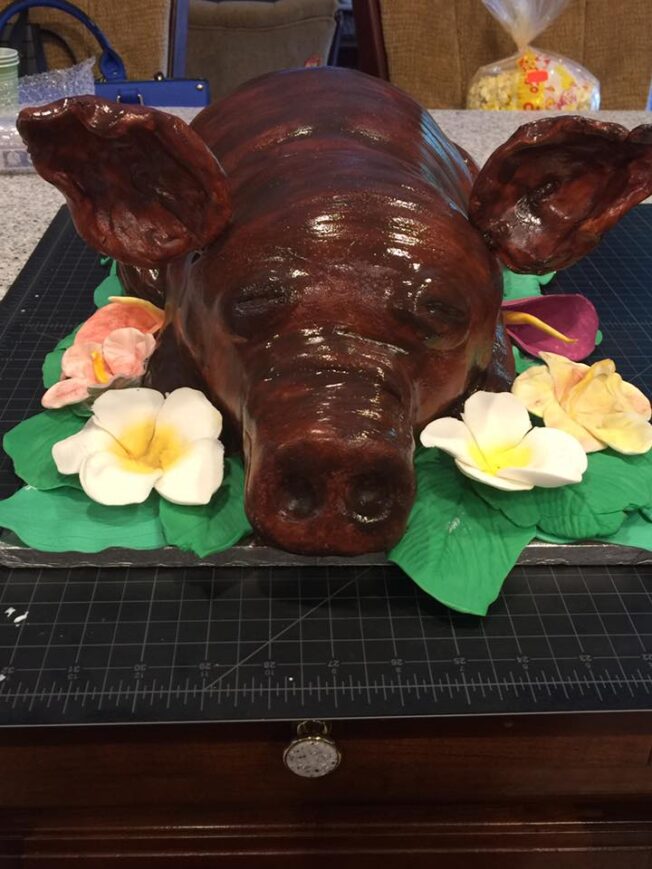 Rosanne Ferragamo Millett made this roasted Kalua pig cake for a family Luau. We had to do a double take to make sure this was a cake and not the real thing!!
Thanks for all the images and videos you have all sent in over the last month, there was so much to choose from and we look forward to seeing all your efforts for August!
If you don't already follow us on Facebook, come on over and share your cakey delights with us today! Watch this space for next month's spotlight on members' cakes x