We simply adore seeing all the gorgeous cakes you share with us on our Facebook page. Whether they be novelty cakes or wedding cakes, one tier or four. So what better way to celebrate your talents than rounding up some of the pics you shared with us in a monthly blog post? Get ready to feel inspired, with some of July's best wedding cakes from our members!
PBSS Members' Wedding Cakes for August
Dripping with Chocolate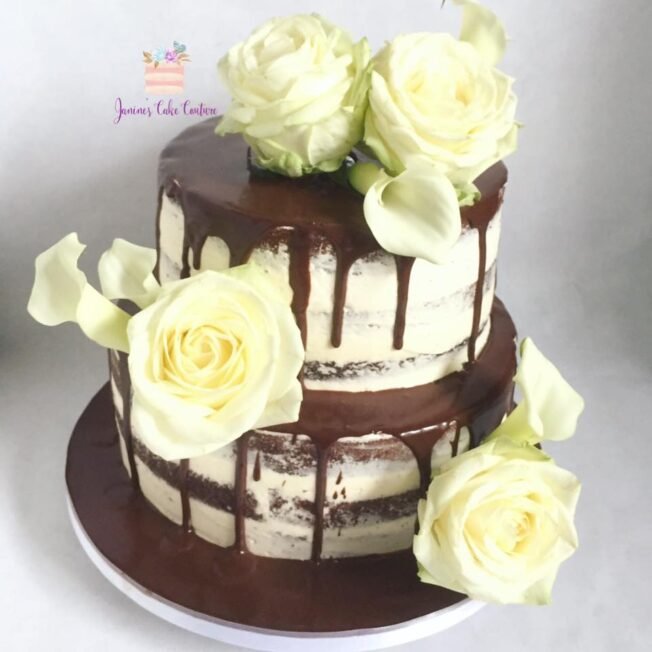 Janine Wiebusch made this flowery delight which is literally dripping with chocolate!! Yummy!!
Patterns and Presents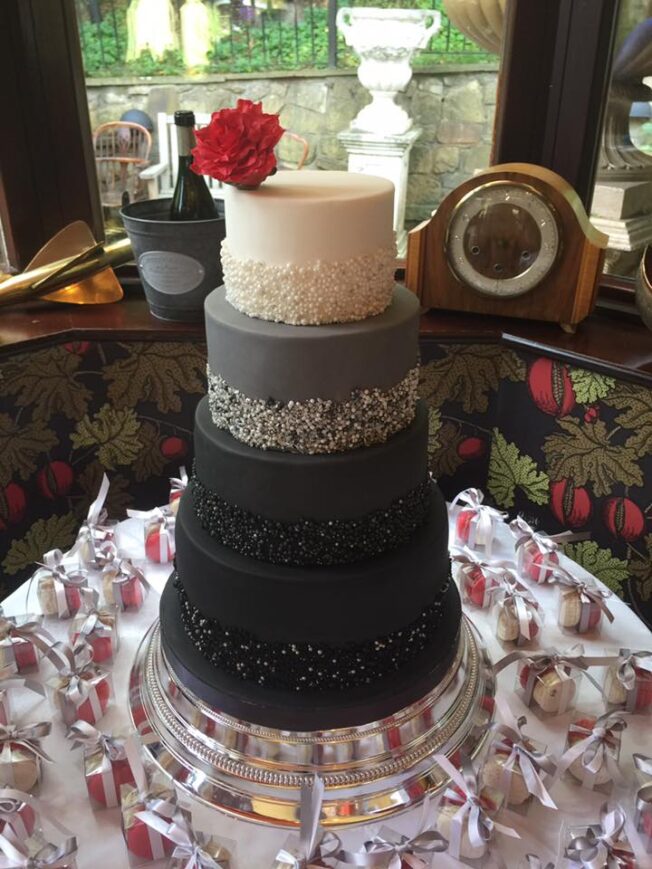 This fantastic wedding cake comes courtesy of Carolyn Reed. I'll bet she would have liked some of the champagne in the background after this amazing design!! The parcels beside the cakes are macaroons.
Learn how to make your very own macaroons with Great British Bake Off Crème de la Crème winner Helen Vass' tutorial.
A Host of Flavours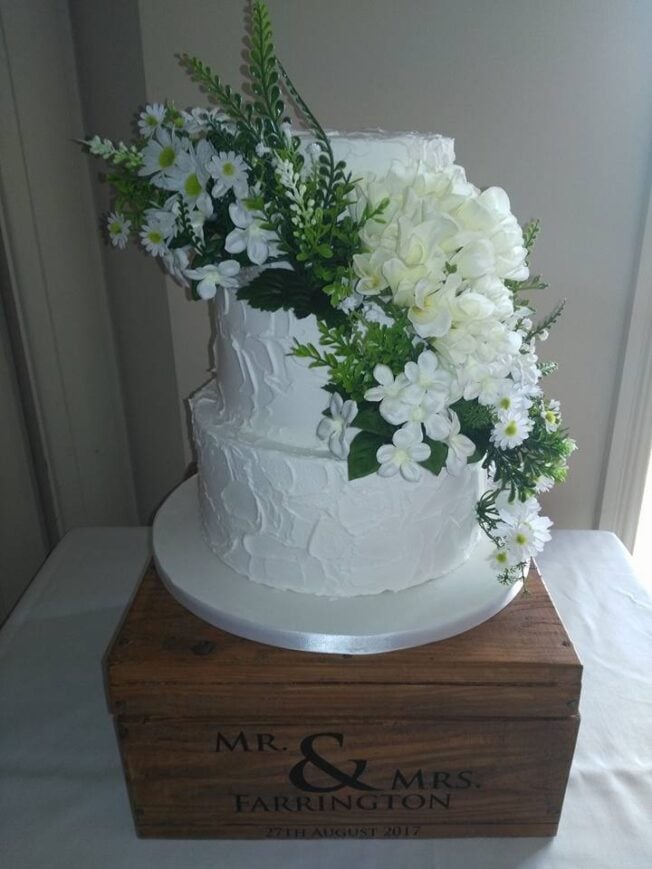 This cake certainly isn't short of variety. This very vanilla, red velvet and lemon cake was made by Pro member Sam Cunliffe.
First in a While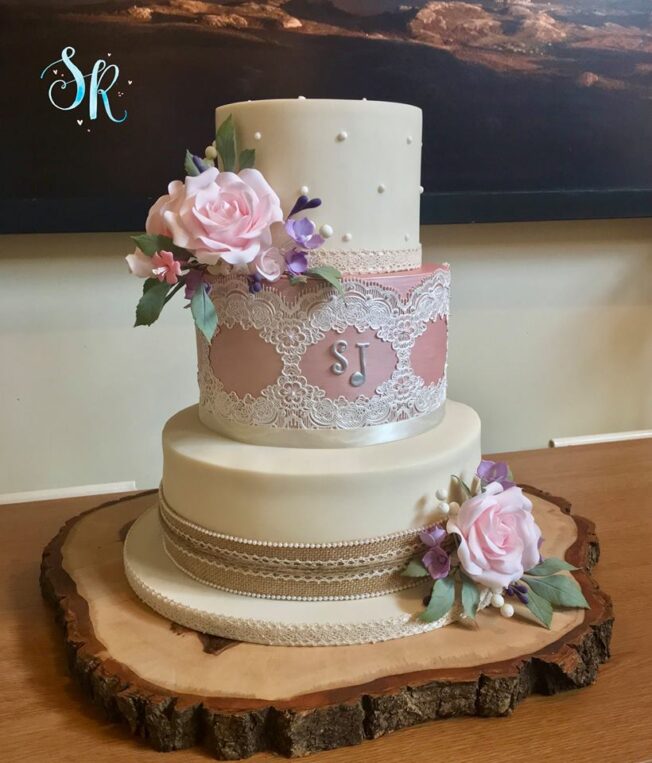 Believe it or not, this fantastic piece was the first wedding cake Sara Ruddick's had made in 2 years. Sara said that she was nervous whilst making it, however, had no need to worry as the couple were delighted with the finished cake & understandably so.
Life is Peachy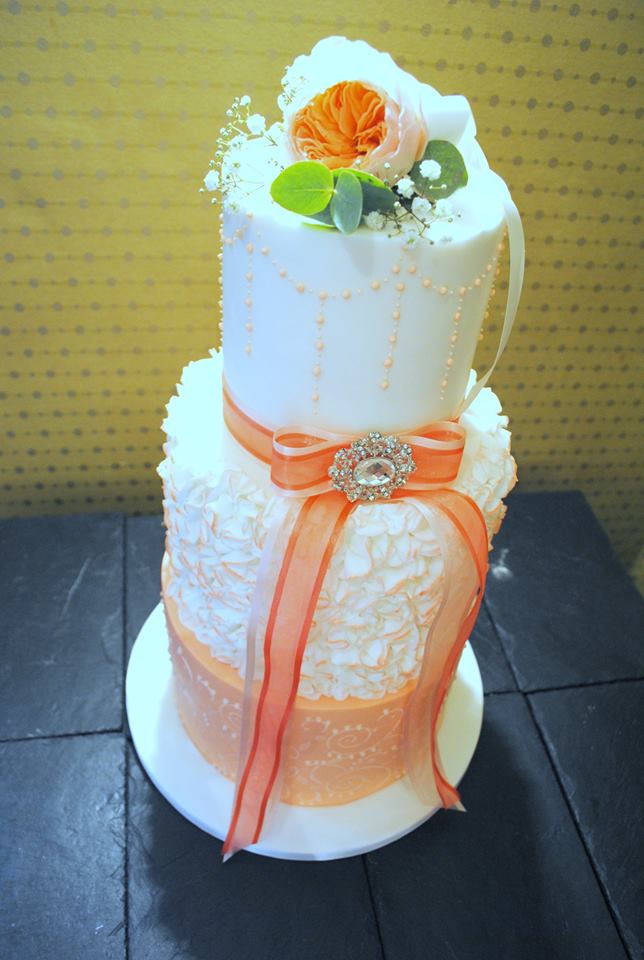 This eye catching cake was made by Sarah Caust. The lovely peach colours really help the incredible design of the cake to stand out.
You Won't Get Board of Looking at This!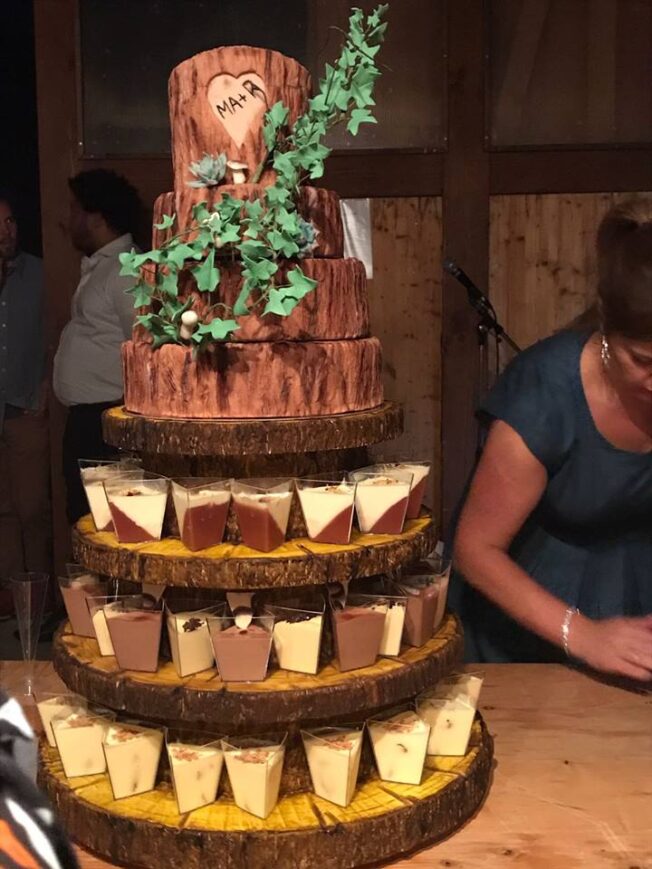 This wedding cake could have very well made it on to our 10 non-traditional wedding cakes list. This lovely design was made by Pro member Candida Lella. The cakes look beautiful, but the detail in the board is stunning.
I Vow to Eat Cake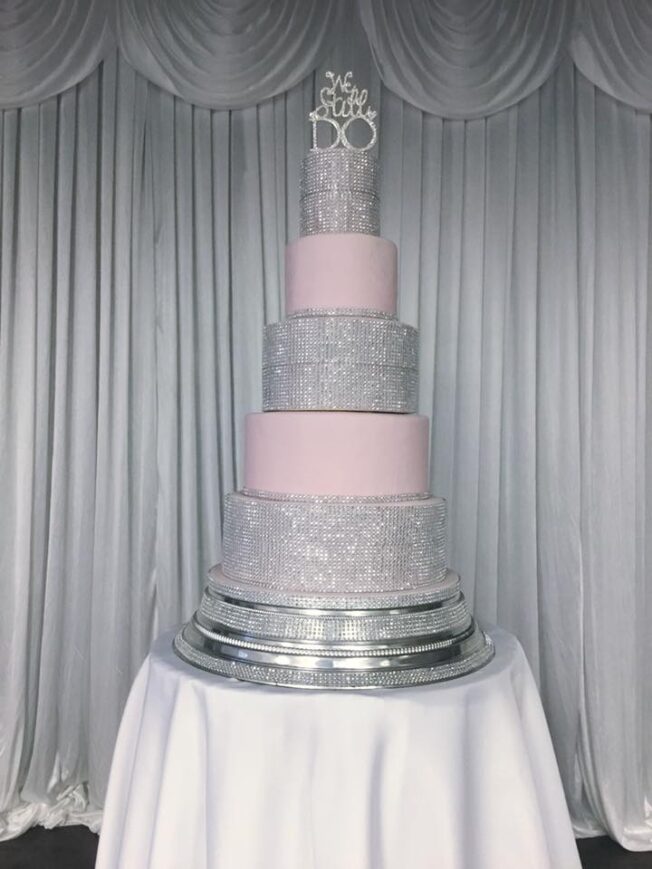 Lorraine McGarry made this cake for a couple renewing their wedding vows on the 20th Anniversary. The couple had no idea about the cake until the day itself. What a lovely surprise!
Dressed to Impress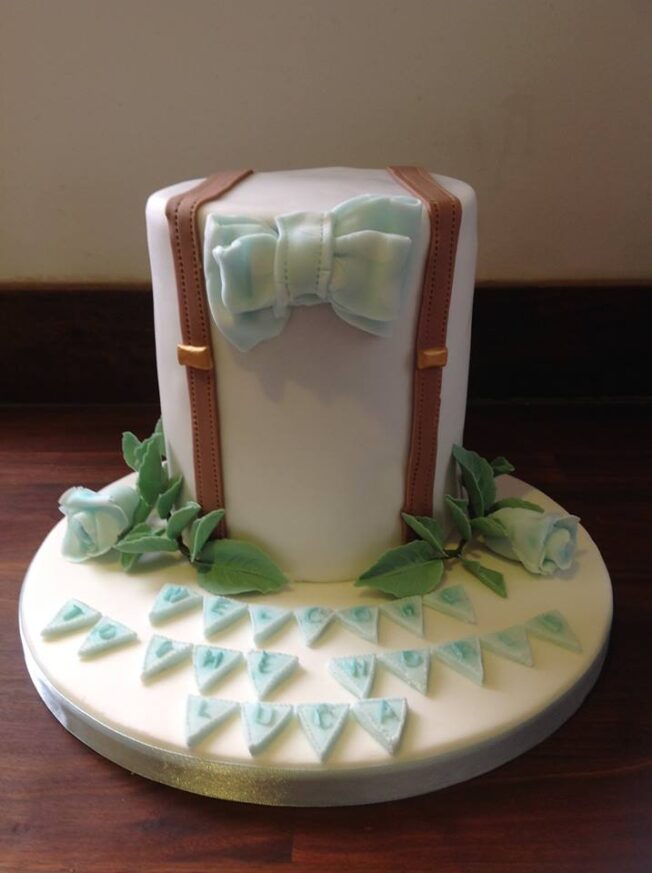 Joanne McGee made a phenomenal interpretation of our Hipster Wedding Cake recently. The light blue flowers look great!
The Skyscraper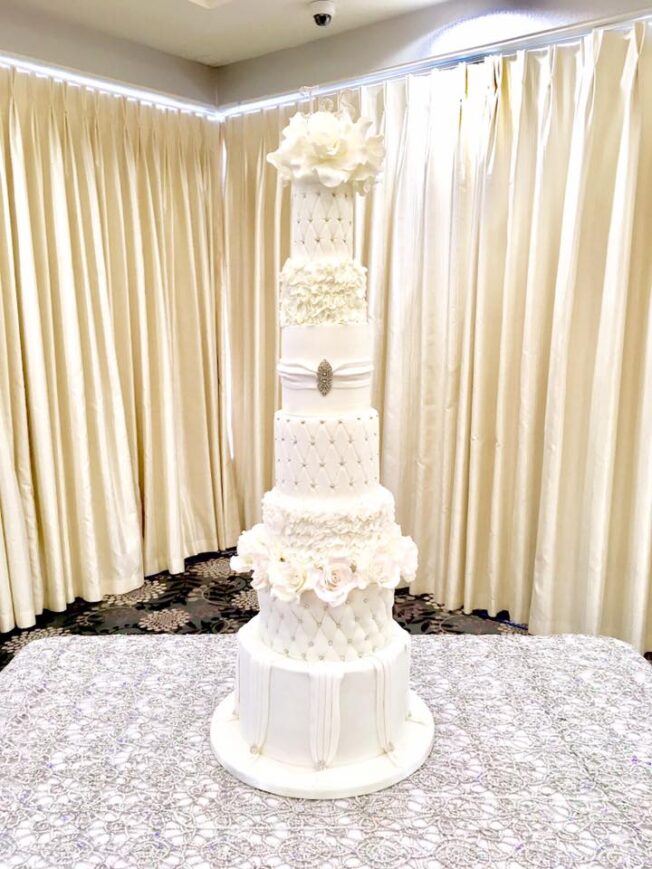 Babs Whelan faced her biggest challenge to date when making this towering wedding cake. Unfortunately, a power cut meant she had to work all night by candlelight to get the cake ready on time. Not quite sure how she managed but I think you'll agree that the finished article is truly spectacular. Especially considering her dilemma!
Incredible Progression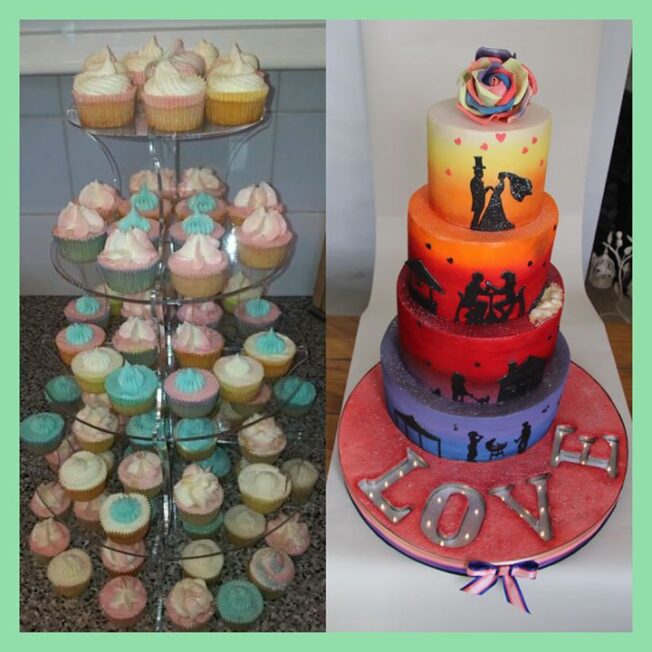 Our last entry comes from Pro member Maria Ditch. The cake on the left was her first ever wedding cake and the cake on the right is her most recent. What an incredible difference! It just goes to show you what you can achieve with a little hard work, determination, and guidance.
Thanks for all the images and videos you have all sent in over the last month, there was so much to choose from and we look forward to seeing all your efforts for August!
If you don't already follow us on Facebook, come on over and share your cakey delights with us today! Watch this space for next month's spotlight on members' cakes x