We're sure that by now, you have grown a little impatient waiting for the new series of The Great British Bake Off? However, not to fear as we at PBSS have enough GBBO content to keep you going a little while longer. That's because our cake tutorial launched on the 10th of August 2017 is taken by former Great British Bake Off winner Helen Vass.
Helen, is currently working at the Three Chimneys on Skye, won the Creme De La Creme version of the popular show last year. She will be teaching our members a host of different techniques which they can apply to both their baking and cake design. These include lessons in how to make tempered chocolate, macarons, chocolate bars and chocolate mousse.
So to celebrate Helen's awesome tutorial with PBSS, we have decided to take a look at the best cakes from the previous seven series before the new season starts later this year(without Mary Berry, Mel and Sue  ).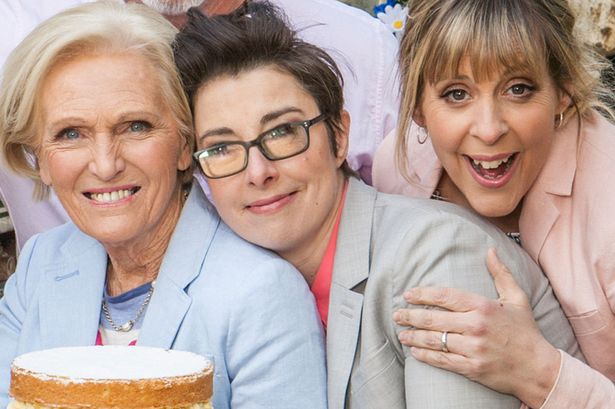 The Best Cakes From The Great British Bake Off…
Croquembouche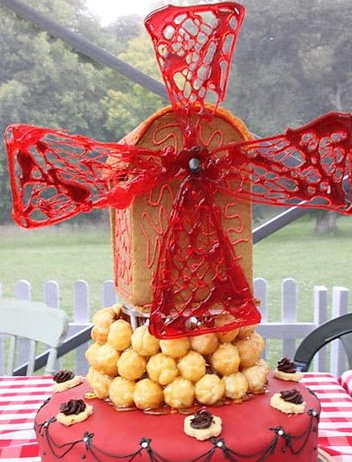 The croquembouche has featured in numerous seasons of The Great British Bake Off. However, perhaps none was more spectacular than Nancy's in season five. Nancy made this spectacular Moulin Rouge themed croquembouche which helped her win the 2014 bake-off final. On top of having an immaculately layered sponge, it also featured an incredible spinning sugar windmill and a passion fruit filled choux. Learn how you can make your very own croquembouche here.
"Cheese" Cake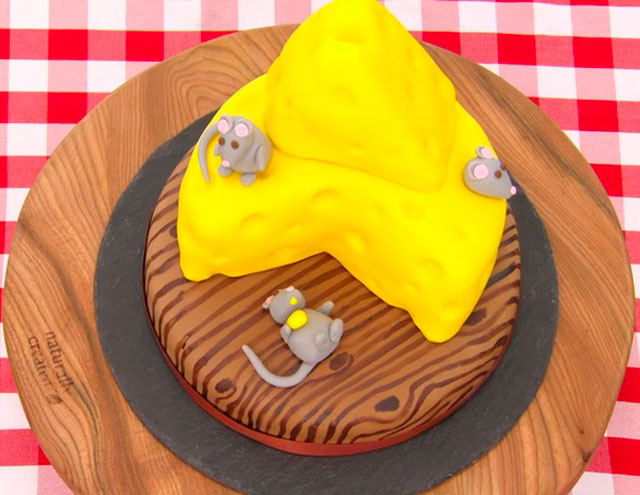 A spiced butternut squash with a twist! This "cheese" cake was made by Becca in season four on the vegetable cake challenge. Why not try out our similarly themed tutorial? Only we use the good stuff (chocolate, sugarpaste, icing sugar etc).
Blackbird Pie Cake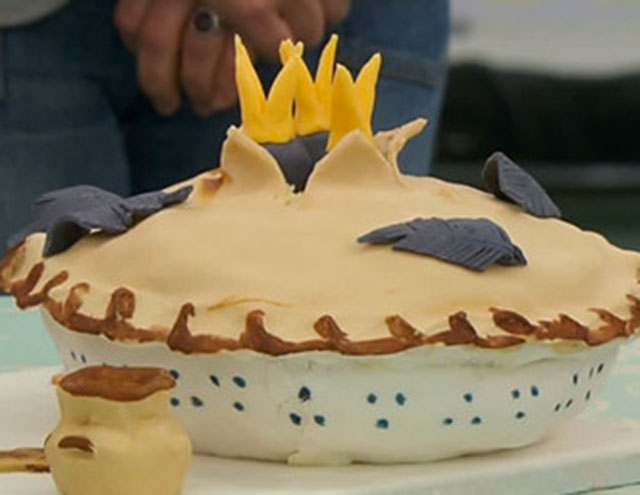 She may not have lasted long on Series Three. However, Victoria's Blackbird Pie Cake won her star baker in the first week of the show.
Gingerbread Barn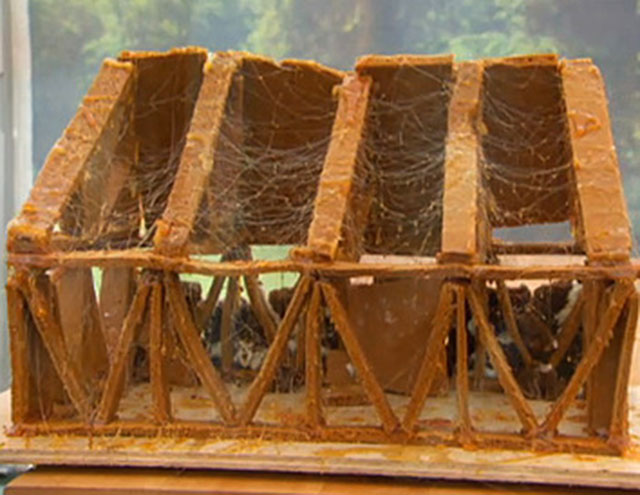 What started off as a mistake actually turned into a blessing for Series Three's James. James gingerbread structure looked destined to fail before he applied some spun sugar.With the spun sugar applied, Mary Berry and Paul Hollywood believed that a shabby structure had been the contestant's intention all along.
Heaven and Hell Cake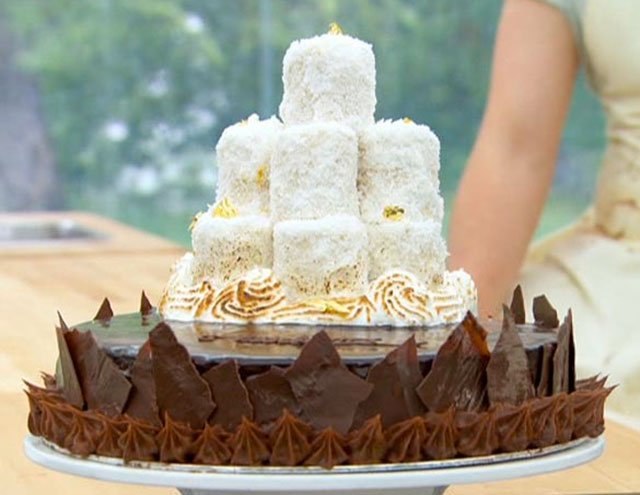 Series Three's John was crowned winner thanks to this incredible heaven and hell chiffon cake.
Roman Colosseum Gingerbread Cake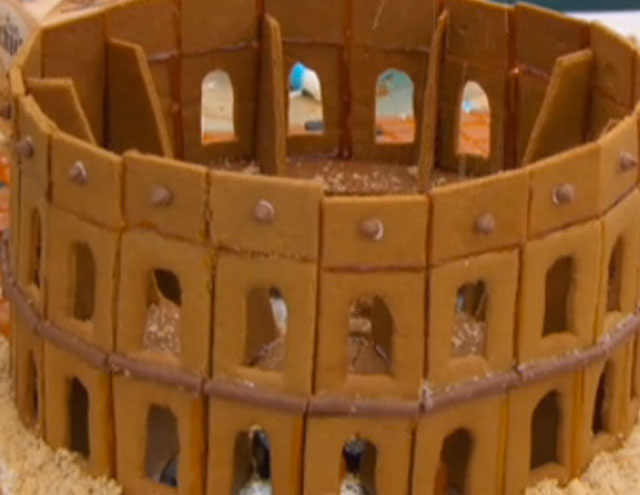 Next up we have Season Three's John again. This time for his incredible Roman Colosseum made out of gingerbread. This fine piece of baking is still one of the most spectacular structures made throughout Great British Bake Off history!
Bavarian Shortbread House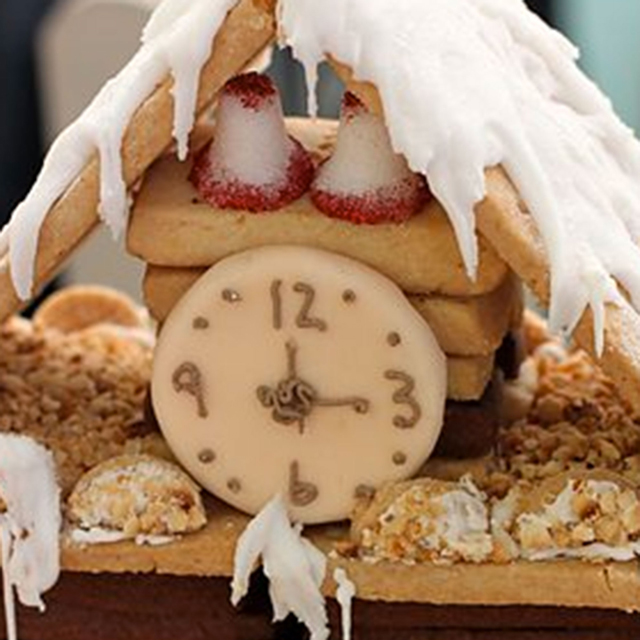 Series 4's Christine may not have made it to the final. However, did manage to make this remarkable shortbread house before she left.
Soda Pop Cheesecake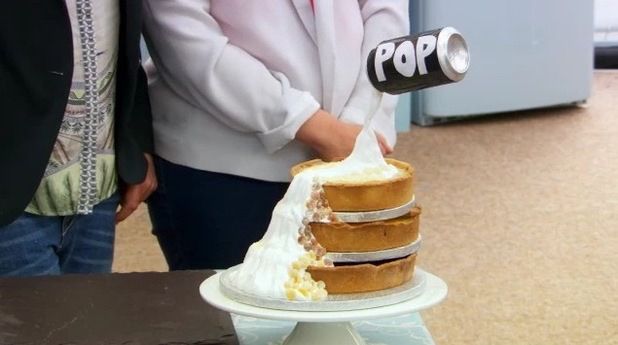 And last but not least, who could forget Nadiya's gravity defying cheesecake? Nadiya won The Great British Bake Off in 2015 and has went on to become one of the most successful participants in the show's history.
What are some of your favourite Great British Bake Off cakes? Let us know in the comments below. Or alternatively, tell us on our members Facebook group.